LowBrau founders bringing new restaurant to West Sacramento riverfront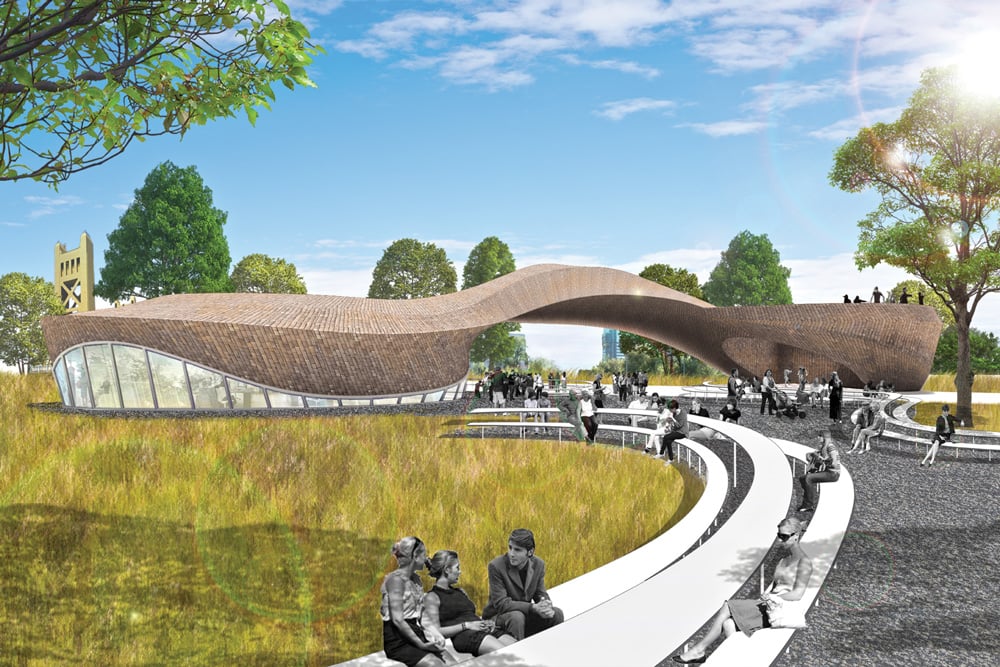 Two of the area's most ambitious braintrusts are deepening their partnership in West Sacramento, where the developers behind the forthcoming culture hub The Barn have set a deal to host a new restaurant from the team behind LowBrau and Block Butcher Bar.
Michael Hargis, Clay Nutting and chef Michael Tuohy will bring their midtown magic to the riverfront, introducing what Nutting describes as an "urban farm kitchen and beer garden" concept to The Barn. The yet-to-be-named eatery is slated to open with The Barn, itself tentatively scheduled to make its debut as the centerpiece of The Bridge District development along the Sacramento River in spring 2015.
"It's a gathering space," Nutting says. "That's essentially what we'll be bringing to the table—the experience outdoors, which will include the edible landscape and communal seating. Also, we'll be doing community events and our own curated events as well."
Nutting and Hargis are already hard at work on another project at the site, preparing for TBD Fest—the duo's three-day music and arts blowout—to take over The Bridge District from Oct. 3-5. The festival will host a companion event called The Pit, a cooking demonstration led by Tuohy and gathering 14 chefs from 11 other area restaurants.
Stephen Jaycox, senior vice president of design and marketing for Fulcrum Property (the developers of The Barn, The Bridge District and other hotly anticipated projects on both sides of the river) says he envisions a public space that treats time spent at the riverside as both a recreational and aesthetic experience.
"What especially attracted us to Michael, Clay, and Michael Tuohy was what we saw as a really unique mix of a kind of genius for audience development and a dedication to really bringing forward local food traditions in a way that is accessible, interesting and fun," Jaycox says.
And in keeping with LowBrau and Block's DNA, the menu emphasis will be on local ingredients, including those cultivated on site in edible gardens around The Barn.
"It's really [focused] on Sacramento as the epicenter of Northern California," Nutting says. "We'd love to provide an aesthetic that really complements the kind of spirit of what we're offering, which is very much tapped into our agricultural heritage."
Related Links
–TBD Fest brings leading chefs to square off in The Pit
–Launch festival changes name to TBD Fest, moves to West Sacramento
–Block Butcher Bar readies for opening in midtown