Q&A with Maria Shriver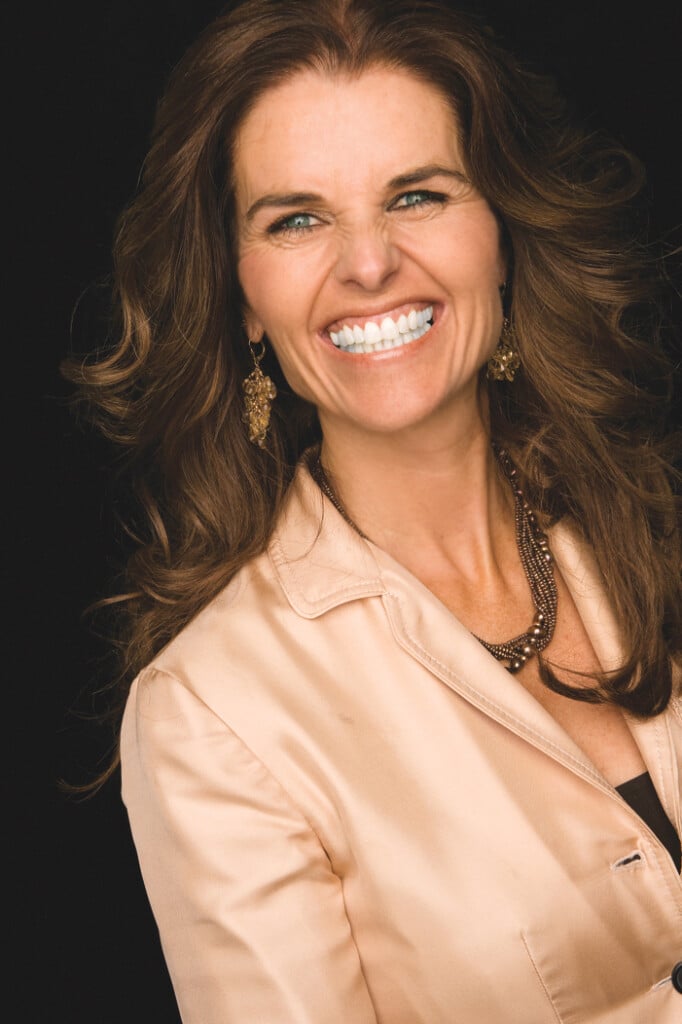 First of all, how did you come up with the idea? You were inspired by the Baseball Hall of Fame, I believe?
Yes, well, the Baseball Hall of Fame, the Rock and Roll Hall of Fame, and the [Pro] Football Hall of Fame. I try to work outside the first lady box and do different things that I hope will encourage and empower people. I had taken it upon myself to try to revitalize the California Museum, and I started thinking, "Why isn't there a California Hall of Fame? There should be." It was one of those, "I can't believe no one has ever said that before."
But I think this Hall of Fame is not only a great thing for the museum, but a great thing for California and for everybody who walks through the exhibit. When you look at this year's inductees and you look at them alongside last year's inductees, it really makes you proud to be a Californian.
It's not like these inductees were born into famous families; they're all self-made. They had a dream and they executed it. They took risks and beat the naysayers. These are all things I admire. Of course my family history is kind of with me everywhere I go, but one of the reasons I came here was that I liked the freedom that California offered. You learn what's possible here. California dreaming is a serious thing. You look at any one of these inductees, and whether it's John Wayne or John Steinbeck, they all [navigated] an uncharted course.
With so many great Californians to choose from, how do you do it? 
What's hard is striking a balance between the living and posthumous, men and women, and making sure to cover all the different areas like sports, science, the arts, technology and politics.
Sure, it's a challenge. And there will always be a debate. Like last year, people said, "What about John Steinbeck?!" We were like, "It's just one year—everybody relax!" But I like the debate. I think it's great because it gets people thinking.
One thing that's not open for debate is your strict rule that every living inductee has to be in attendance to receive the Hall of Fame medal. And for the inductees who have passed, that at least one family member has to be there. Why is this important to you?
It's important to me because I consider it a prestigious award, and one worth showing up for. [Inductee] Steve Jobs said, "I don't ever go anywhere and accept anything, but I'm a Californian and I love California." People are passionate about the state and they want to inspire young people. It makes a big difference if Elizabeth Taylor and Tiger Woods are standing there. I figure, if you don't care enough, then it doesn't mean enough.
Have there been people who've declined because they couldn't make it out?
Yes, but I'm going back to them, so I can't tell you who they are. Luckily, having spent 25 years in journalism, I'm used to being told "no" and working around it.
Anything special we can expect in this year's ceremony?
I think what everybody loved last year was when each inductee introduced the next person [by reading their bios out loud], so that's one thing. Also, what I've discovered through the Hall of Fame and The Women's Conference is how a lot of the time, [famous people] don't know each other. It's very cute to see them excited to meet one other. Tiger Woods and Steve Jobs are, to me, kind of young Californians at the top of their game, and to see them meet John Steinbeck's family will be just great.
I know that the California Museum has been your baby. What made you so passionate about it from the beginning? 
I was passionate about it because so few people know the history of California and it was a museum that had potential but no kind of benefactor. And I just thought to myself, "I've always been interested in history, culture, the arts and women." When I became first lady, it struck me that there was no picture of a woman in the Capitol or [emphasis on women] in the museum that told California's history. I found that enraging, and once you start there, you can't stop. It's like, "OK, we need to do history," then, "OK, we need to do the artists." And then, "Wait a minute, we need to do everybody!"
At the museum's Hearst exhibit opening, you said something to the effect of, "Despite what you've heard, we're one big happy family." Were you addressing the controversy that ensued when you first started to work with the museum? 
No, no. I don't know what I was referring to, but the museum is one big happy family. [In 2004, several board members resigned over Shriver's initial plans to turn the then-state history museum into a women's museum.] I'm trying to build a world-class museum in the capital of a world-class state. And I think anytime you seek to do something like that, something with far-reaching impact, it's bound to be bumpy in the beginning. And it'll still get bumpy! But I don't ever worry about that.
The California Museum is becoming a must-see museum. And the Hall of Fame has already exceeded my expectations; it's becoming the museum's signature exhibit. I'm so humbled to be able to honor these individuals. It's been one of the greatest gifts of my role as first lady.