Meals on Wheels
Urban streets lined with food trucks have long thrived in metropolises like New York and Chicago. But in recent years, western cities like Portland and Austin have seen an explosion in mobile eateries, too, boasting convenience, ethnic diversity and recession-friendly prices. With a little civic cooperation, Sacramento could enjoy its own moveable feast.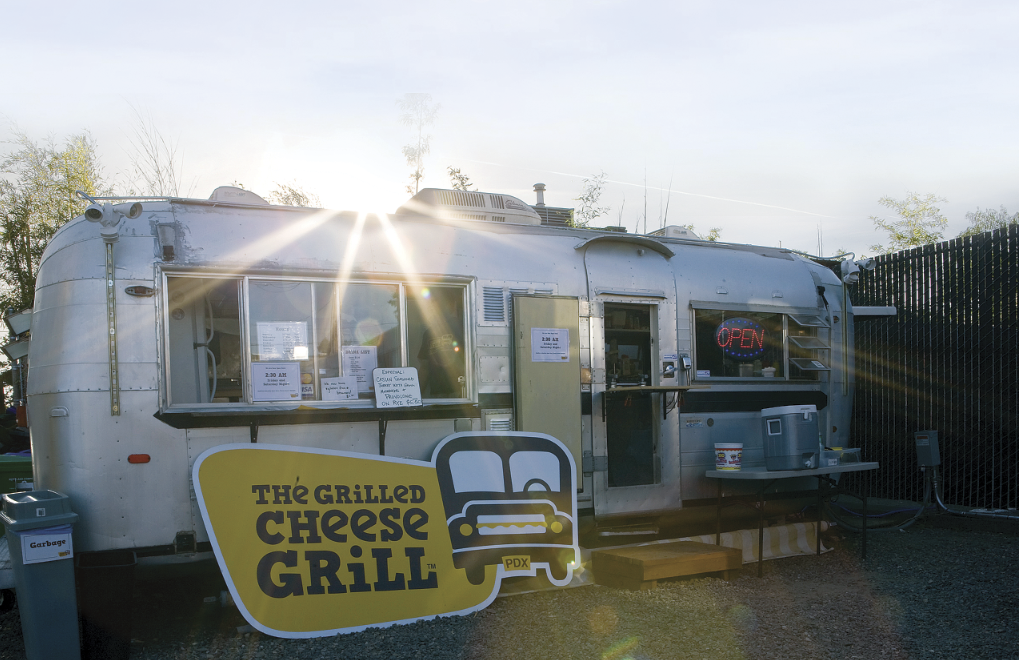 The Idea
In recent years Sacramento's reputation as a foodie town has grown dramatically. Great new restaurants have opened, we have our own Zagat guide now, and more restaurants are staying open late. All good signs. But Sacramento should take a cue from its northern neighbor when it comes to dining à la "cart." That's because Portland has become the epicenter of a new food truck (or cart, as some are known) phenomenon that's getting raves in The New York Times and Bon Appétit. And we're not talking hot dog stands. Portland currently boasts 440 food trucks and carts, and these colorful micro-eateries (some stay parked in lots for months; others roam more freely) are selling everything from fried pies, crepes and Bosnian pitas to dim sum and Korean tacos (see FoodCartsPortland.com for a handy guide). One even offers 16 kinds of grilled cheese sandwiches (see the converted Airstream pictured below). Many of them also stay open until 2 or 3 a.m., fueling the city's nightlife and feeding the growing population of "cartivores." They're low overhead options for chefs who don't have the capital for their own restaurant, and it's entirely above-board, complete with city permits and health inspectors. Sacramento, however, has just 15 food trucks or carts (and yes, most sell hot dogs) and they're only allowed downtown and only during the day. That's because the City Council placed heavy restrictions on mobile vendors last year (trucks and carts, for example, must move every 30 minutes). But with Sacramento's growing pedestrian-friendly atmosphere, a food truck culture could be a perfect fit.
The Players
Joshua Lurie-Terrell runs the local Web site YumTacos.com, which tracks the locations of taco trucks. A big proponent of mobile eateries, he's organizing a food truck festival in West Sacramento next May or June, hoping to convince local pols that food carts can be "an exciting, vibrant, healthy part of the local economy." Even chef Randall Selland, who owns downtown's Ella and East Sac's Selland's Market-Cafe, is exploring the concept of a Selland's vehicle. He recently tweeted: "Bay Area people are loving the roving food carts and trucks. What's wrong with our fair city? Our city wants them gone." City Councilman Steve Cohn, who fondly recalls the Belgian waffle cart near 19th Street on Second Saturdays, would like to see more of them. "It's very difficult to be a mobile food vendor in the city of Sacramento," says Cohn. "Much more difficult than it should be." He thinks specific areas should be set aside for the trucks, like perhaps McKinley Park, Land Park or other areas where people gather. And city manager Ray Kerridge, who worked in Portland for many years, could play a key role, too.
The Bottom Line
A venture like this is tailor-made for a recession. Laid-off chefs might become entrepreneurs, generating revenue for the city through taxes and permits. Even enterprising brick-and-mortar eateries could use trucks to extend their reach. And, of course, with an average mobile meal in Portland going for under $10, it could be good for the rest of us, too.