Memorial Day Brunch Options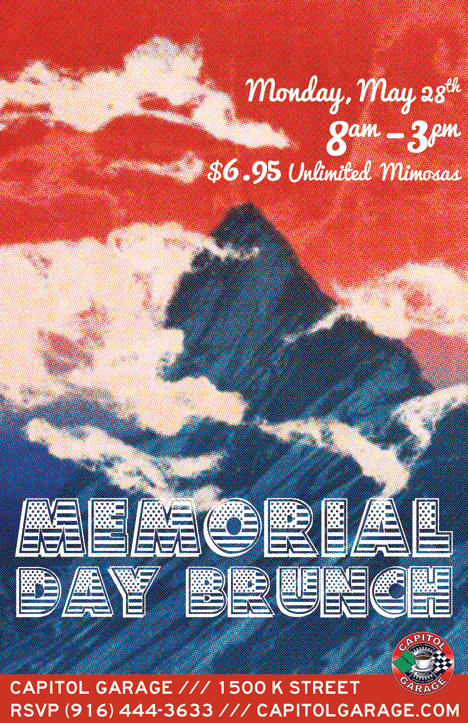 Memorial Day Brunch
The only thing better than Sunday brunches are Monday brunches and thanks to the three-day weekend, there are a few eggs-ellant options around town today. Here are some of our faves.
Café Bernardo
All four Café Bernardos (Davis, midtown, R Street and the newest one at 10th and K streets) will be open for Monday brunch from 8 a.m. to 1 p.m.. Menus vary slightly by location but you can check out the downtown one here.
Capitol Garage
Cap Garage at 15th and K has a long history of staying open for brunch for virtually every holiday and this one is no exception. It will be open from 8 a.m. to 3 p.m. Check out the menu here.
Hoppy Brewing Company
The East Sacramento brewery and restaurant is having special Memorial Day brunch hours today, from 10 a.m. to 3:30 p.m. Check out a PDF of their menu here.
Orphan
This hidden gem at 34th and C streets serves up a breakfast menu until 2 p.m. 365 days a year and today is no exception. Check out their full breakfast menu here.
Roxy
Sunday brunch hours are in full effect here, as well, with the entire brunch menu available until 2 p.m. Check out the tasty menu here.
Tower Café
Tower recently extended its brunch hours to 3 p.m. but it will be serving during its normal weekday breakfast hours on Memorial Day, which is 8 a.m. to 11 a.m. But if last night wasn't a super late one for you, you can still make it for a serving of their amazing French Toast. You can check out their full brekfast menu here.