Midtown Farmers Market gets into Second Saturday spirit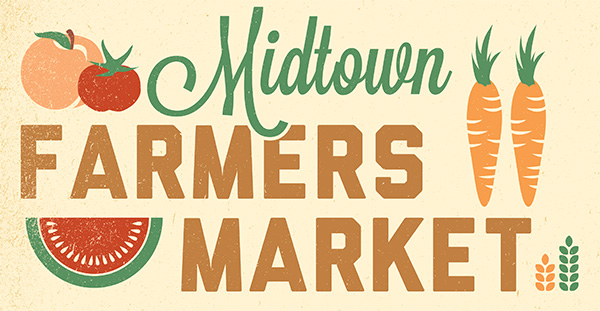 Sacramento's long-standing arts and culture tradition known as Second Saturday has added a new culinary component befitting of America's Farm-to-Fork Capital.
Starting April 12 through November, on the second Saturday of every month, the Midtown Farmers Market will add a new "Tasting Garden" boasting cooking demonstrations and other attractions intended to complement—and naturally draw from—the neighborhood's thriving weekly produce market at 20th and J streets.
From 8 a.m. to 1 p.m., visitors can stroll among the green goodies in a perimeter of planter boxes adjacent to the market. The edible plants will be available for purchase for $3 each, while local chefs will cull ingredients for cooking demos from the bounty on hand. Local wines and beers will also be served.
This month, Hook & Ladder Manufacturing Co. chef Brian Mizner will join reps from the Sacramento Natural Foods Co-op for the market's inaugural cooking showcase on April 12. Next month, the garden will host a Mother's Day celebration on May 10, featuring wines from Lodi. (The garden—situated inside metal walls crafted by local artist Gina Rossi—is sponsored by BevMo!, the spirits superstore that will soon open a branch at 17th and J streets.)
Then on June 14, chef Michael Tuohy (of LowBrau and Block Butcher Bar) will pay a visit to the market with the Center for Land-Based Learning, the Winters-based institution that will grow and donate the planter boxes. All proceeds from the sale of the garden's produce will go to support the farmers' market; all unsold items will be donated to regional food banks.
Accompanying the Tasting Garden will be a "pop-up" dog park for shoppers and locals to let their pooches (under 30 lbs.) run free, as well as the market's customary arts, crafts and educational wares for novice and veteran foodies alike.
For more information, visit midtownfarmersmarketsac.com—and meanwhile, keep those Second Saturday mornings open.