Midtown restaurant Bacon & Butter moves to Tahoe Park in June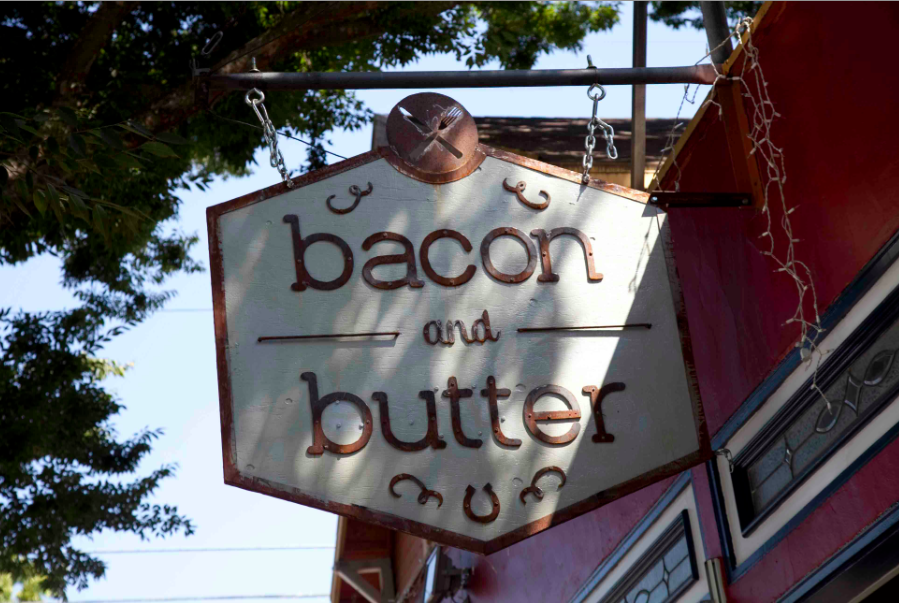 Fans of Bacon & Butter—chef-owner Billy Zoellin's wildly popular breakfast and lunch spot—know that its homey fare and devoted brunch following can translate into some serious wait times, especially on weekends. The wait will soon be over, as later this spring, the beloved midtown eatery heads across town to Tahoe Park, where it will offer more seating, as well as a seasonal outdoor dining area.
Although the exact timing of the move is still in flux due to construction schedules, Zoellin expects to have the Tahoe Park location (once a Chinese restaurant) up and running by Father's Day, while the current space will close either on May 20—Bacon & Butter's two-year anniversary—or over Memorial Day weekend.
In addition to increased seating capacity—Bacon & Butter will go from having 84 seats to 130, including the outdoor space—the move will afford Zoellin the opportunity to tender happy hour and dinner service for the first time. At dinner, diners can expect a frequently rotating farm-to-fork menu of dishes ranging from fresh pastas like gnocchi to juicy steaks to vegetarian options like chile relleno and eggplant Parmesan. "We're going to be very vegetable-centered for dinner," says Zoellin. "That's really the premise of Bacon & Butter: it's sourcing really good local, sustainable products from small farms that we like. I like to call it 'California farm food.' It's humble, but playful." Also, for the first time, beer and wine will be available, and those offerings will include a healthy representation of local brewers such as Track 7, New Helvetia and Ruhstaller.
Flapjack fanatics will be pleased to know that Bacon & Butter's down-home breakfast mainstays—including its signature, from-scratch pancakes—will still be front and center at the new location. For instance, the eatery will host once-a-month breakfast-for-dinner nights, and the rest of the time, a handful of morning meals—Zoellin is considering options like blini pancakes with smoked salmon or biscuits and gravy with braised short ribs—will be available at dinnertime.
The décor will resemble the midtown restaurant's rustic eclecticism, but with some new twists to create an elegant, yet comfortable vibe that Zoellin says resembles "a funky Martha Stewart." For instance, the tables and bar top will utilize reclaimed wood, while a diner-like counter will border an open kitchen so guests can watch the chefs at work.
To keep apprised of Bacon & Butter's move to the new Tahoe Park location at 5913 Broadway, check the restaurant's website, Facebook and Twitter pages for updates. baconandbuttersac.com