Mobile Food Mania at Sacto MoFo this Saturday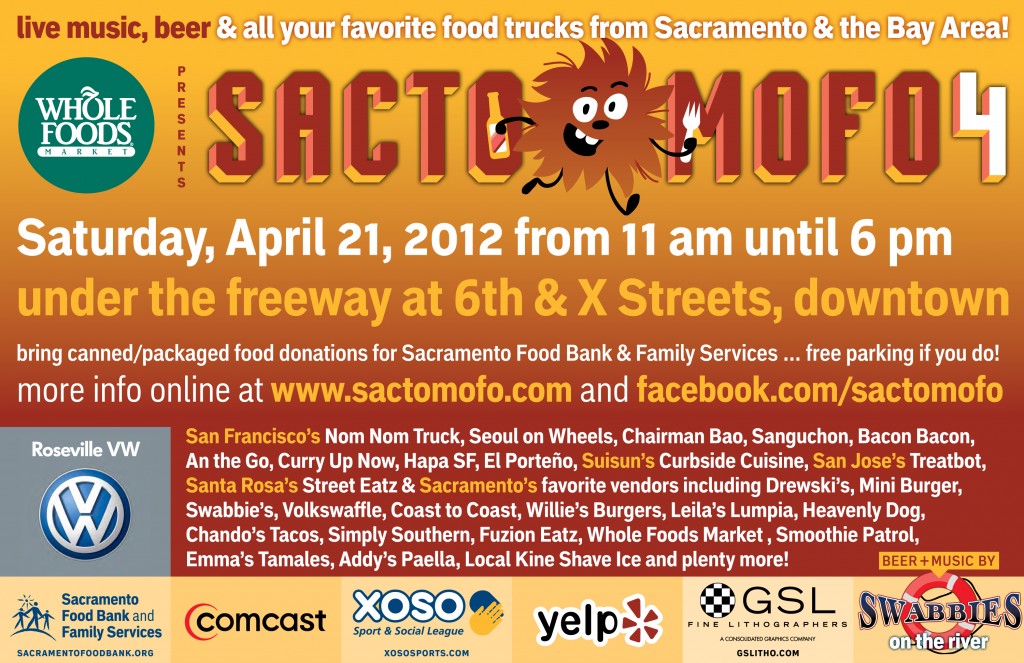 The growing mobile food scene in Sacramento is getting another boost tomorrow from 11 a.m. to 6 p.m. as dozens of food trucks from Sacramento and across Northern California roll on into the massive parking lot under the freeway at 6th and X streets downtown for Sacto MoFo #4 — the 4th Mobile Food Festival in town and the first since last December. It's the same spot where the weekly farmers' market takes place.
What can you expect? Tons of great food, with vendors as varied as Chairman Bao, Addy's Paella, Seoul on Wheels, Chando's Tacos, Treatbot Ice Cream, Mini Burger, Drewski's Hot Rod Kitchen, Heavenly Dog, The Pasta Queen, Curry Up Now and the Volkswaffle.
Bonus: Get free entry into the parking lot if you bring canned or packaged food for the Sacramento Food Bank & Family Services. More details, along with a map can be found here.