Mock rock reigns as U.S. Air Guitar competition arrives in Sacramento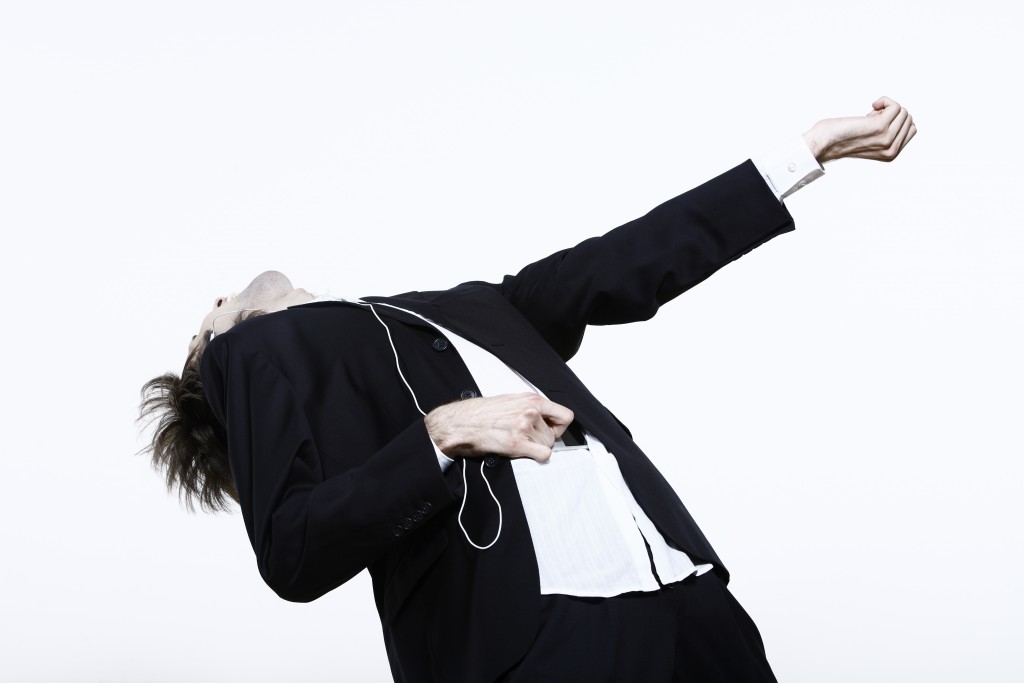 There will be plenty of shredding, hot licks and other guitar heroics dazzling spectators June 6 at midtown's Starlite Lounge. Just don't expect any guitars.
That's because the venue is inviting Sacramento's finest fantasy rockers to whiff and riff their ways to glory that night at the city's inaugural U.S. Air Guitar Championships qualifying round. The event is one of two dozen qualifiers currently scheduled around the country; the top two finishers in Sacramento will head to semifinal square-off July 17 in San Francisco.
"Over the last three years that I've lived in midtown, I've seen an incredible amount of growth in culture and diversity, specifically in the arts," says Kyle Payton, a graphic designer at UC Davis and veteran air guitar maestro who organized Sacramento's contest with his UCD colleague (and fellow performer) Ben Thomas. "I'm very Sacramento Proud and extremely excited to introduce Sacramento to air guitar—and hopefully discover an air guitar legend that Sacramento can call its own."
Air guitar competitions, which originated overseas in 1996 before organizers in New York and Los Angeles launched the U.S. Air Guitar Championships stateside in 2003, are exactly the outrageous spectacle they sound like: Performers take the stage to riff and solo on six imaginary strings, with a colorful, kinetic range of accompanying theatrics and costumes. (Among the few competition rules: Only solo air guitarists—no air drums or miming on real instruments—are allowed to perform.)
The faux rockers are judged on their stage presence, technical prowess and "airness," the sense of fearless, kinetic, often hilarious instrumentation that characterizes all great air guitarists. "It's the X-factor," Thomas says. "It's that thing you can't describe—that you see up on stage and that you knew just blew your socks off."
The cheekier the stage name, the better, too: Thomas shreds as "Rockus Airelius," following the nomenclature tradition of reigning American champion Matt "Airistotle" Burns and air guitar icons like Fatima "Rockness Monster" Hoang or Dan "Bjorn Turoque" Crane, who was one of the stars of the 2006 documentary Air Guitar Nation.
Payton, a Sacramento native, first got involved with competitive air guitar while living in Chicago nearly a decade ago. He began participating in USAG qualifiers in San Diego after returning to California in 2009, later enlisting Thomas to join him on the road.
"Not only was air guitar a hell of a lot of fun, but I was performing at places that would have taken me an entire lifetime of playing real guitar [to get to]," says Thomas, who has since air-shredded at clubs like the famous Troubador in Los Angeles. "A lot of legends that I respect the most have played on that stage. It was incredible, and I think I've been hooked since."
"We just fell in love with the whole sport," adds Payton, who has also photographed contestants at the US Air Guitar National Championship in recent years. Payton and Thomas approached USAG in March of this year to propose an official event for Sacramento, which materialized soon after.
The evening's first round consists of a maximum of 15 contestants (participants can sign up here) providing their own music selections for a one-minute performance, preceded by a 15-second introductory skit if the performer so chooses. "Once you throw that finger and arm straight up in the air, then the music starts," Thomas says. "People cut their own songs, they layer multiple songs, they do mash-ups—there's a lot of different ways you can do it."
The judges pick five mock rockers to advance to the second round, featuring surprise tunes determined by a random "Shot of Destiny." ("You [drink] a shot, and whatever color you get on the bottom of the shot glass is going to coordinate with one of the five songs," Payton explains.)
In addition to a berth at San Francisco's semifinals, the winner at the Sacramento event will also claim a $100 cash prize and move a step closer to the eventual U.S. Air Guitar National Championship showdown Aug. 8 in Portland—to say nothing of being the Sacramento's first air guitar champion and an inspiration to the many airs apparent sure to follow.
"This is all at the grass-roots level right now," Payton says. "It's going to be a lot of rookies [this year], and a huge introduction to the air guitar scene in Sacramento."
$6 to attend, $12 to enter. June 6. 6:30 p.m. Starlite Lounge. 1517 21st St. 706-0052. usairguitar.com/tickets

You Might Also Like
Music of Queen, John Williams among highlights planned for Philharmonic & Opera comeback season
Arcade-restaurant Coin-Op Game Room opens on K Street
First phase of 2015 TBD Fest lineup announced