Moderno Italiano Festival celebrates food, drink and culture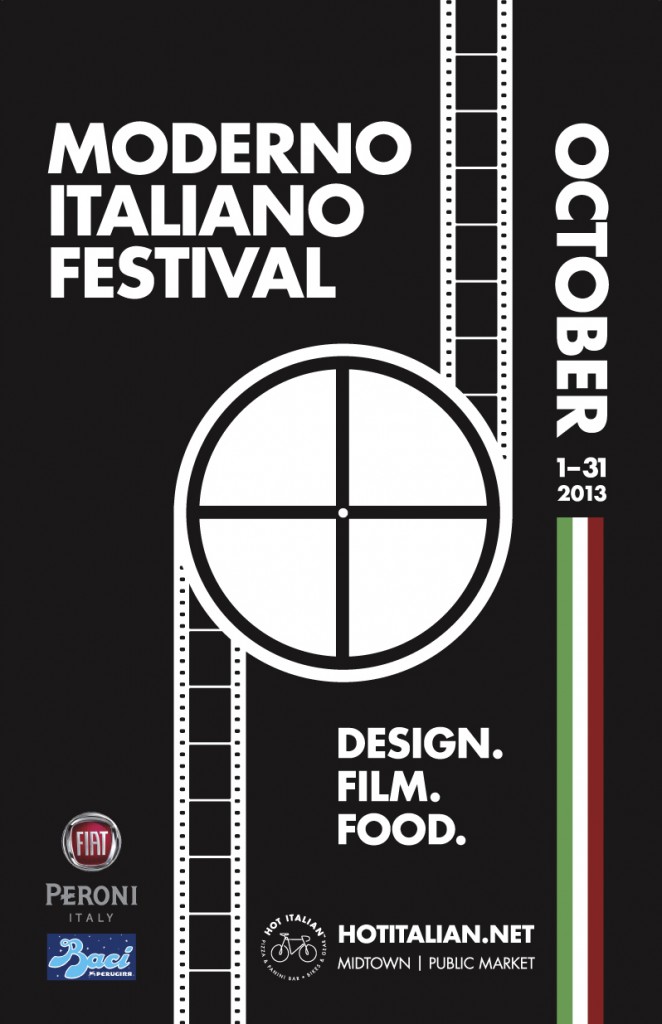 For a taste of la bella vita, Italophiles can head to Midtown for Hot Italian's annual Moderno Italiano Festival, which celebrates Italian Heritage Month and showcases the country's culture through an array of events taking place at the 16th and Q restaurant, and across the street at Fremont Park.
The month-long festival features everything from samplings of Peroni beer to an outdoor screening of the 2010 Italian film Diciotto Anni Dopo (18 Years Later), which recounts the ups and downs of a road trip taken together by two brothers who are united by the death of their father after an 18-year-long period of estrangement. That night, festival goers can also take a spin in one of a handful of the boot-shaped-country's iconic Fiats. And if you miss your chance to try out one of the pint-sized vehicles, more will be available for test drives at Hot Italian every Saturday night through the end of October.
Other highlights of the celebration include tastings of Italian vino lead by Bay Area-based wine specialist Enzo Duscenne (Oct. 9); a night of prosecco samplings with Giovanni Lossi, a regional manager of Casa Vinicola Zonin, a nearly 200-year-old company that produces the champagne-like beverage (Oct. 23); and an educational evening with Tony's Fine Foods' Steve Campanelli, who will introduce the audience to grappa, a centuries-old Italian brandy made of pressed skins and grape seeds. If spirits are not your thing, check out the "Ducati Bike Night" on Oct. 28, where a variety of the Italian bicycle maker's sleek, stylish designs will be on display.
October also happens to be National Pizza Month, so be sure to try a few of the seasonal, piping-hot pies from Hot Italian's recently debuted autumnal menu like the pumpkin puree-topped gattuso or the casalegno, which is topped with roasted yukon gold potatoes, pancetta and a drizzling of rosemary oil. Mangia!
Hot Italian and Fremont Park. 16th Street between P and Q streets. For more details, call the restaurant (444-3000) or click here.