Mondavi Center to host Samantha Bee, David Sedaris and Andrew Bird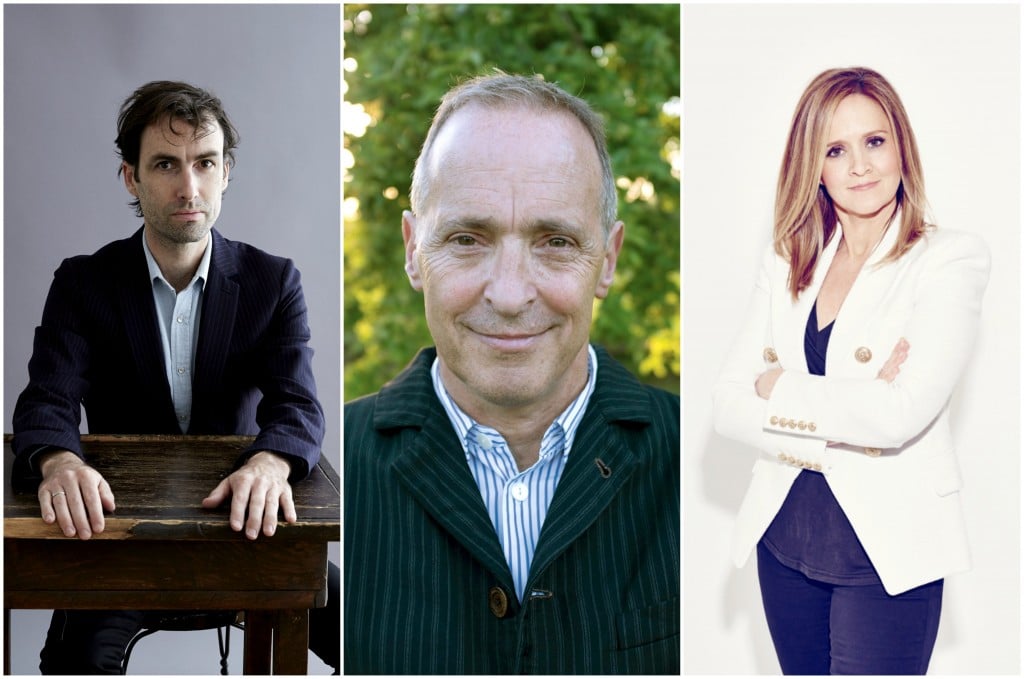 The Mondavi Center's 2017-18 season just got a whole lot funnier (with a few new fiddle licks, too) with the happy news that Samantha Bee, David Sedaris and Andrew Bird will be joining its "Just Added" series.
First up is Samantha Bee on Saturday, Oct. 7, making her Mondavi Center debut. Host of Full Frontal with Samantha Bee (which has been described by The Hollywood Reporter as "a tragicomic feminist primal scream"), Bee previously logged a 12-year stint as a correspondent on The Daily Show, talking about freedom of choice with Republican National Convention attendees and interviewing Occupy Wall Streeters. Named one of Time's 100 Most Influential People of 2017, she will discuss the current state of democracy and her role as a member of the media in today's political climate.
Musician Andrew Bird will also make his first appearance at the Mondavi Center, appearing on Sunday, Oct. 22. The classically trained Chicago native's deft talents for whistling and plucking, strumming and playing his violin result in a signature sound—a hybrid of blues, jazz, folk and indie pop topped with insightful lyrics—on songs like the Western-influenced "Nervous Tic Motion of the Head to the Left," and the haunting, upbeat "Roma Fade," from his 2016 album Are You Serious. Concertgoers may also see Bird perform as a one-man band, using an electronic looping machine to create layers of sound as the song progresses.
Lastly, David Sedaris returns to Davis on May 9, 2018. Well-known to local audiences (he's appeared at the Mondavi Center least half a dozen times in the past decade), Sedaris is a New York Times bestselling author of laugh-out-loud, tell-all memoirs and collections of personal essays like Me Talk Pretty One Day, Naked and Let's Explore Diabetes with Owls. He'll read excerpts from his works, including the recently released Theft By Finding: Diaries (1977-2002). NPR describes the journal as "a great junk store: chaotic, arbitrary, delightful"—and David Sedaris Diaries: A Visual Compendium, which will be released in October.
In April, the Mondavi Center announced its 2017-18 regular season—which will include performances from Portland-based indie darlings The Decemberists, the St. Louis Symphony and the Compañía Nacional de Danza from Madrid. The Just Added series was developed almost a decade ago as a way for the Mondavi Center to book artists into the regular season with only a few months' notice. In past years, the Just Added series has welcomed acts like K.D. Lang, Willie Nelson, Elvis Costello, Lyle Lovett, Nick Offerman and Sarah Silverman.
Tickets for Samantha Bee, Andrew Bird and David Sedaris will go on sale at 12 p.m. on Friday, July 14. For ticket prices and more information, visit mondaviarts.org.
You Might Also Like
Catch rarely shown movies on the big screen at these 5 local film festivals
New documentary on the storied Alhambra Theatre is forthcoming
Six festive farm events to attend this summer and fall