More Farm-to-Fork Week details emerge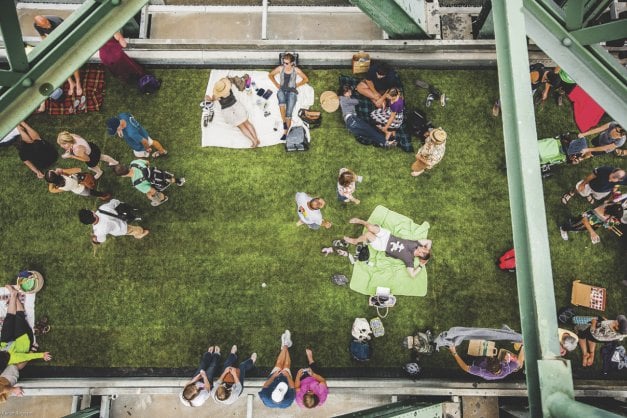 More details are emerging for the first annual Farm to Fork Week, coming this September. including news that the tickets for its signature event — the Sept. 29 Farm-to-Fork dinner on the Tower Bridge will go on sale at 9 a.m. on July 1. Tickets will be $175 per person.
The Farm-to-Fork Week will kick off earlier that week, on Sept. 21, at Rancho Cordova's Soil Born Farms with its 11th annual Autumn Equinox Celebration. In addition to special seasonal menus offered at Sacramento eateries throughout the week, event highlights include a cattle drive down Capitol Mall on Sept. 23, an intimate supper at Passmore Ranch in Sloughhouse, and a wine tasting with grocer and wine expert Darrell Corti on Sept. 26. Tickets for the Corti event will also go on sale on July 1.
Patrick Mulvaney of Mulvaney's B&L, the unofficial ringleader of the bridge dinner portion of the festivities, says other chefs that have signed on include Randall Selland of Ella, Billy Ngo of Kru, Noah Zonca (formerly of The Kitchen, soon to be executive chef of Capital Dime), Molly Hawks of Hawks, Oliver Ridgeway of Grange, Rick Mahan of The Waterboy and others.
The dinner will stretch the length of the Tower Bridge, connecting Sacramento and Yolo counites, and dozens of tables of eight will be joined to create what will appear as one giant table. Mulvaney says the bridge will be closed to traffic for most of the day, and plans are for the bridge to open to the public at 5 p.m. for drinks and appetizers, and the dinner will last from 8-10 p.m.
The idea for a bridge dinner was inspired by a Sactown Magazine article that was published last August, based on the successful bridge brunches at the PDX Bridge Festival in Portland. To read more about the Portland bridge event and see pictures and a time-lapse video of it, click here.