New brewery tour hits hot spots of Sacramento's beer boom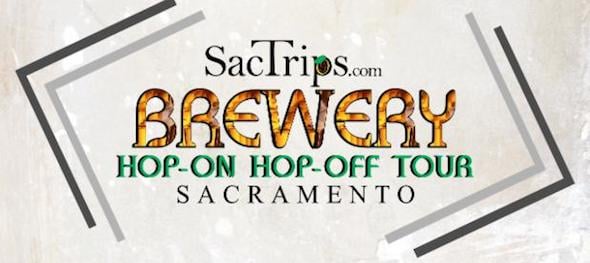 Those wanting to become savvy in the art of craft beer can start with a tour that stops at some of the Sacramento region's most celebrated breweries.
Grady O'Bryant, proprietor of the locally based company SacTrips, has his first hop-on, hop-off bus tour of breweries set for Jan. 31. O'Bryant will take groups on a trip to five different local breweries: Track 7, Bike Dog, Yolo Brewing Company, New Helvetia and Oak Park Brewing Company. Along the way, guests will learn about the beermaking process, try a curated selection of each brewery's most popular brews, and socialize with other beer buffs.
"We have also really grown enough here with local breweries that we are ready to offer people a tour like this," says O'Bryant, a seasoned traveler and international tour guide whose company offers a variety of day trips around Northern California and destinations like Jamaica, Ireland and Paris. O'Bryant adds that the hop-on, hop-off concept allows participants to travel the tour loop at their own pace.
"Say you're socializing and you make some new friends," O'Bryant says. "You don't have to go with the whole group if you're not ready. Or if you don't like a place you don't have to stay. You can just catch the next bus. That also helps us not overwhelm the breweries. We will stagger them off and spread the people out."
O'Grady says he is also in the process of partnering with the ride service Uber, which will pick up guests at their homes and drop them off at the starting location of the tour for a discounted rate.
For those who would rather spend the day sipping wine, O'Bryant plans an urban winery and brewery combo tour for February designed to please larger groups of people with different interests. "If you have a [significant other] who loves wine, but you love beer—or vice versa—it will give you the best of both worlds," he says.
Jan. 31. $45 ($35 for the first 100 registrants). 443-8741. sactrips.com
Related Links
–Hawks Provisions & Public House set to open in March
–A 'bigger and better' Sacramento Beer Week set to take place in February
–Federalist beer garden and restaurant opens in midtown