New clothing and accessories shop opens in Oak Park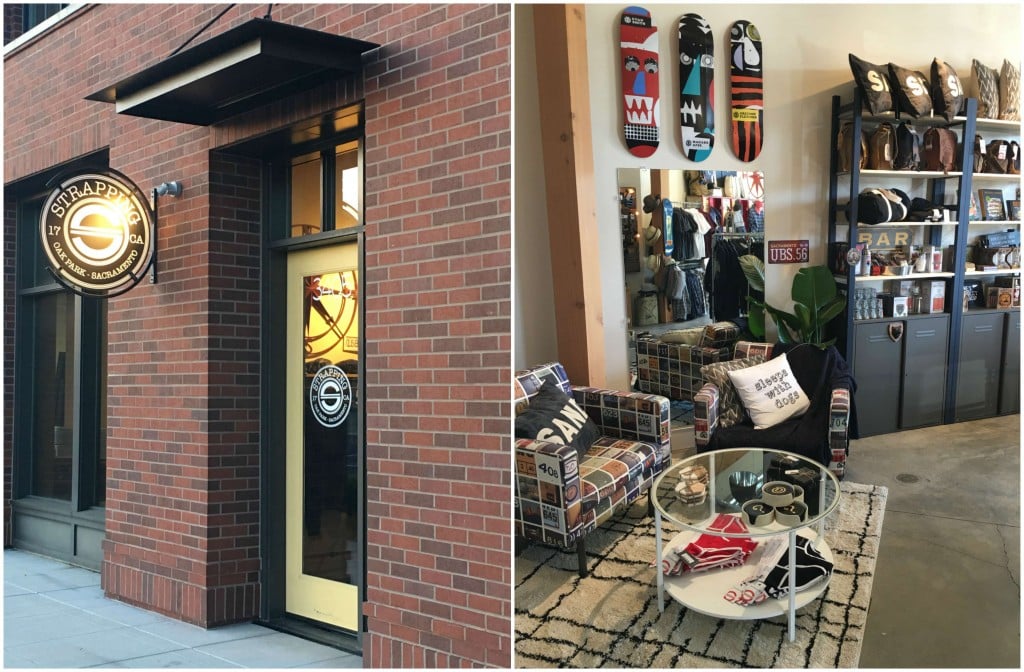 It's not a men's clothing store. It's not a women's boutique. Strapping is introducing Sacramento to androgynous apparel and accessories at its new shop, which soft opened Wednesday in Oak Park's Broadway Triangle District.
"It's a new concept," says shop owner Susan Stewart, a retail veteran who lives in Tahoe Park and began her online company Strapping Fit in January 2016 with clothing and accessories she designed to fit her own body type and lifestyle.
"My goal was to do something androgynous, because that's where I fit on the gender spectrum, and there are a lot of other people at the same spot on the spectrum as me who have been denied any sort of freedom with apparel," Stewart says.
Her new 715-square-foot shop features clothing items she designed, like short-sleeve button-ups and long-sleeve flannel shirts that sport masculine lines but are tailored for people with smaller body frames or curves. Strapping also sells neckties in shorter-than-usual lengths, snapback hats, graphic T-shirts by local brand Zen Threads, canvas backpacks, and wooden sunglasses and watches. Those who aren't shopping for fashion statement pieces can find plenty of gift items like cards, facial grooming kits, barware, art books, pet accessories and candles.
"There's a little bit of something for everyone—not just for butch lesbians and men," Stewart says with a laugh. "My mother-in-law, who is extremely feminine, came in here the other day and found tons of gifts."
After selling her brand online and at pop-up shops throughout Sacramento and the Bay Area, Stewart—who runs the company with her wife Rachel—decided to make the leap to a brick-and-mortar location, adding to the ranks of specialty shops in the fast-growing area of Oak Park. Strapping is across the street from women's boutiques Rire and Miel and just a block from revolving pop-up shop Display: California.
"That's exciting because there are a lot of really beautiful restaurants here in Sacramento, but there are not that many shopping districts," Stewart says. "The nice thing about this strip in Oak Park is a lot of little boutiques seem to be opening at the same time, surrounded by great eateries, so it's creating a great walkable experience."
Strapping will have its grand opening on April 19, and Stewart says she is planning a party open to the public on May 6 with refreshments and music.
Strapping will be open from 10 a.m.-8 p.m. on weekdays and from 9 a.m.-9 p.m. on weekends. 3405 Broadway. strappingfit.com
You Might Also Like
New gift boutique with a focus on the hip and handcrafted opens in midtown
New boutique with designs made for and by women opens in Oak Park
A new fair-trade boutique to open in midtown