New documentary gets to the root of Sacramento's love affair with trees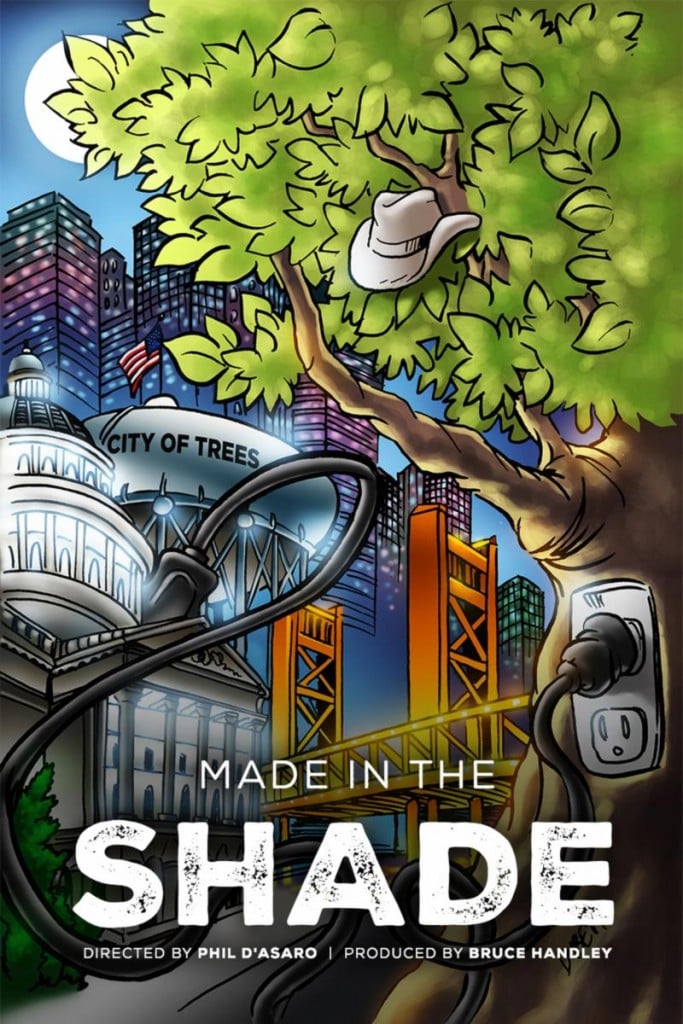 As April showers turn the region green, a new locally produced documentary, Made in the Shade, is shedding light on how Sacramentans fought to turn the city's open spaces into a lush tree canopy that now serves as a natural air conditioner and a significant source of civic pride.
Set to debut with a free screening on April 25 at the Crest Theatre, Made in the Shade is directed by Phil D'Asaro, a Sacramento resident whose short documentary Death of Del Paso—which chronicles the economic decline along North Sacramento's Del Paso Boulevard—won the Producer's Choice Award at A Place Called Sacramento film festival in 2015. D'Asaro and producer Bruce Handley have spent the past two-and-a-half years studying the city's urban tree canopy, examining how Sacramento evolved from treeless farmland to possessing the largest tree canopy in the U.S. and the third largest worldwide, after Vancouver and Singapore, according to a 2017 MIT study.
"I think the tree canopy in Sacramento is probably the most important thing in Sacramento—period," D'Asaro says. "I don't think life would be possible [here] without this tree canopy, and it certainly wouldn't have been possible 100 years ago."
The 49-minute film chronicles Sacramento's path to becoming the City of Trees, highlighting the public vote to close the Rancho Seco Nuclear Generating Station in 1989, the energy deficit that it caused, and how then-SMUD general manager S. David Freeman championed a grassroots campaign to expand the city's tree canopy as a means to reduce energy consumption, lessen heat retention in neighborhoods and break the city's reliance on the energy plant. Watch the Made in the Shade trailer below.
Made in the Shade also draws attention to Sacramento Shade Trees, one of SMUD's lasting programs from that era, which is organized in partnership with the Sacramento Tree Foundation and provides up to 10 free shade trees to each SMUD customer throughout Sacramento County. Through the program, 600,000 trees have been planted since 1990.
"[Sacramento has] a love affair with trees," says Ray Tretheway, executive director of the Sacramento Tree Foundation, who also encourages residents to take matters into their own hands. "When it comes to the tree canopy, everybody can make a difference by planting trees. You don't have to wait on SMUD or an elected official."
After the documentary premieres at the Crest, D'Asaro hopes to submit it to several local film festivals. While registering for tickets online, guests can reserve a $15 limited edition T-shirt showing the Freeport water tower with its former slogan: Welcome to Sacramento, City of Trees. Proceeds from T-shirt sales go to the Sacramento Tree Foundation, which is hosting the film premiere with SMUD.
Free. April 25. 6 p.m. Crest Theatre. 1013 K St. 916-924-8733. sactree.com
You Might Also Like
Made in the Shade: study affirms Sacramento's status as the City of Trees
Tree Mail: let's send love letters to our city trees
Nightmare on Elm Streets: Sacramento is losing its trees to disease