New Elk Grove lunchtime cafe is set to expand with a wine bar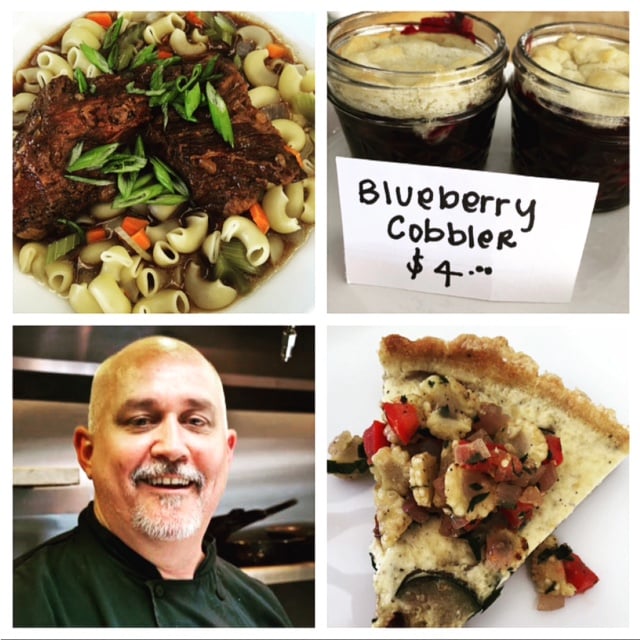 New Elk Grove lunchtime eatery Sage Mill is extending its hours in early December to incorporate a wine and beer program.
Since opening on Aug. 10, Sage Mill—founded by prominent chef Bret Bohlmann, who also owns the popular Boulevard Bistro—has been bringing creative midday meals to Old Town Elk Grove. Currently open Tuesdays through Saturdays from 11 a.m.-3 p.m., Bohlmann plans to stay open into the evening and serve 20 wines and four locally made beers on tap from Elk Grove's Handcraft Brewing, pending the approval of a liquor license.
In the meantime, Bohlmann continues to serve his menu of fresh lunchtime fare using seasonal ingredients from local farmers, like olive oil from Wayne and Gretchen Gallup in Wilton and carrots and collard greens from Fred Blum in West Sacramento. "When you eat a heavy lunch that's 1,200 calories, you crash," Bohlmann says. "I wanted to create a different lunch spot in Elk Grove that offers a nice, lighter [meal]."
For the busy 9-to-5'ers on the go, he also offers Mason jar salads featuring a layering of romaine lettuce, roasted chicken, fresh tomatoes, pickled vegetables and grated Parmesan, and a choice of house-made dressings like the sage vinaigrette (made with leaves grown in front of the restaurant in three 6-foot planters). "Dump the whole thing upside down and you have lunch in two minutes," Bohlmann says.
On the heartier side, there are daily specials like a recent buffalo chicken salad and a shrimp chowder, and menu staples, including a house-made sausage served on a French roll and a burger topped with bacon jam and cheddar on a herb brioche bun. For dessert, Bohlmann recommends the crack pie, with a custard-like texture he describes as the sweet, chewy part of a pecan pie without the pecans.
While he strives for healthier options, Bohlmann assures the menu is not without its comforts. He draws from family recipes like the buttermilk and thyme-battered fried chicken served cold with macaroni salad (like his grandmother used to make), and each Saturday morning he spends three to four hours making chili to serve a new variety weekly.
The cozy dining area—which seats 14 guests inside and 14 on the patio and was once home to the erstwhile Old Mill Diner that Bohlmann used to visit as a child with his grandparents—is made bright and homey with floor-to-ceiling windows on one side, an open kitchen, sage green walls and a bar top made out of cutting boards.
9380 Elk Grove Florin Rd. Elk Grove. 714-8802. facebook.com/sagemillelkgrove
You Might Also Like:
Taste: The region's latest food, drink & restaurant news
Ella cook launches pop-up pizzeria
Local chef launches pop-up dinner company