New ice cream shop brings farm-to-scoop flavors to downtown Sacramento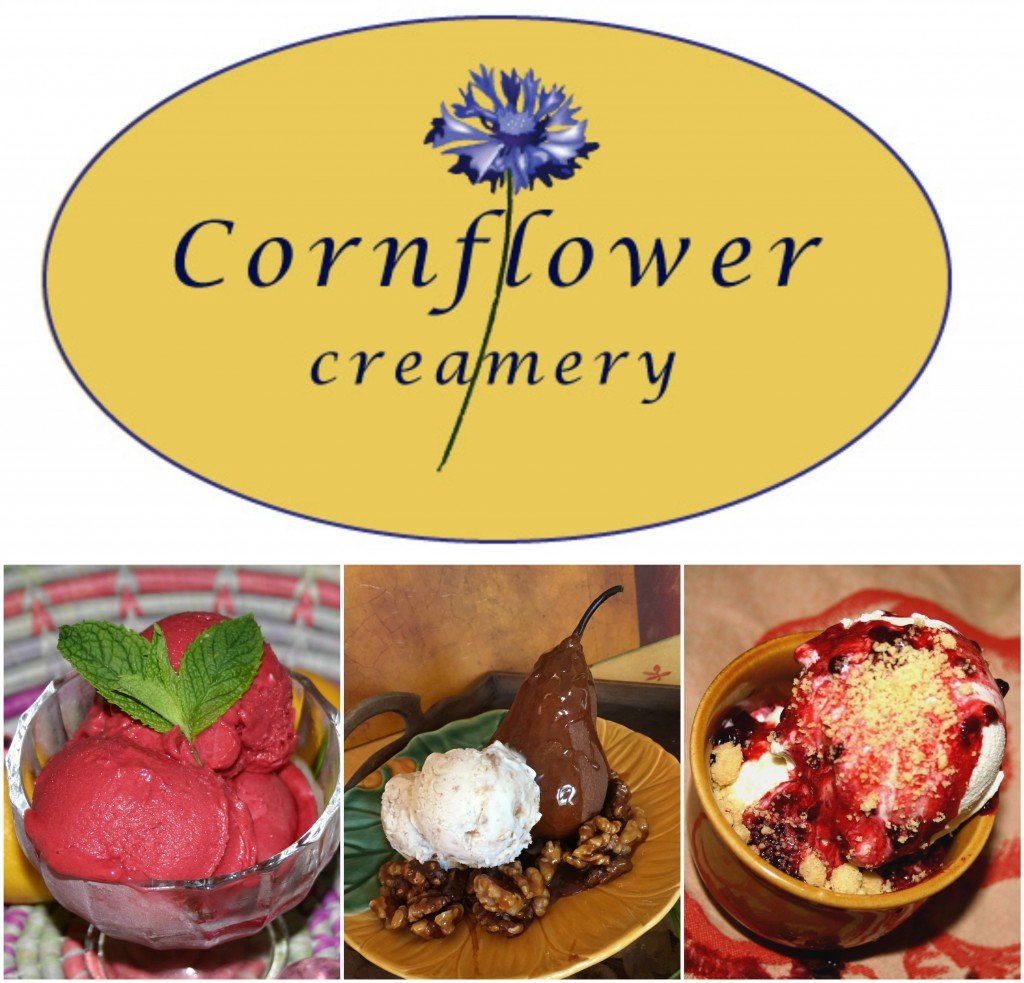 Summer might be coming to an end, but thanks to Cornflower Creamery, which will open on Oct. 3 near 10th and L streets, there's a new reason to scream for ice cream.
Cornflower will specialize in serving ice cream flavors with in-season ingredients sourced from local farmers and producers. You can indulge your sweet tooth with one of 18 rotating flavors, including six vegan sorbet options like a berry lavender sorbet and mango sorbet. While many of the flavors will change based on what's available seasonally, Cornflower will also create variations on the classic vanilla, chocolate, honey and caramel flavors, such as baklava and a salted caramel peanut brittle made with candy from Newcastle-based Better than Brittle.
Sacramento native Cynthia Broughton decided to launch Cornflower after noticing a lack of ice cream makers in the downtown core. "We've had some really landmark ice cream makers in [other] neighborhoods, like Gunther's and Vic's, which I grew up with," says Broughton, a former chef. "Especially now that downtown and midtown are developing so much, I think it's time to add another ice cream maker to that environment."
Not to mention, add a farm-to-scoop element to the mix. "Farming is in my roots," says Broughton, who once ran her own 5-acre organic farm in Lake County, where she raised dairy goats and grew fruit trees. "I've always been a fan of the local movement and I want to work in as much seasonal produce [at Cornflower] as I can find."
In the fall, expect to see flavors like a wine-inspired sorbet made with locally sourced grapes. Broughton says the creamery is also working on other autumnal flavors like apple and pumpkin. Cornflower Creamery's menu will also include cakes, pies and cookies with ice cream toppings, as well as non-dessert items like fresh salads, soups and a full espresso bar with Temple coffee and pastries from Bella Bru Cafe.
The space, which was formerly occupied by Café Roma, will sport a French-inspired ice cream parlor look with mirrors, custom benches and red bistro tables and chairs. It will also feature an event room, several wildflower-inspired murals and a comfortable front patio across the street from the Capitol.
Cornflower Creamery's pre-opening festivities will include a booth at the Farm-to-Fork Festival on Capitol Mall (Sept 26 from 11 a.m. to 6 p.m.), where Broughton and her team will be handing out complimentary scoops.
1013 L St. 970-5411. cornflowercreamery.com
You Might Also Like
A new Italian deli and gelato bar opens in midtown
Farm-to-freezer: Beat the heat with local gourmet popsicles
The Parlor Ice Cream Puffs expands to Roseville