New "Lady Bird" walking tour launches in Sacramento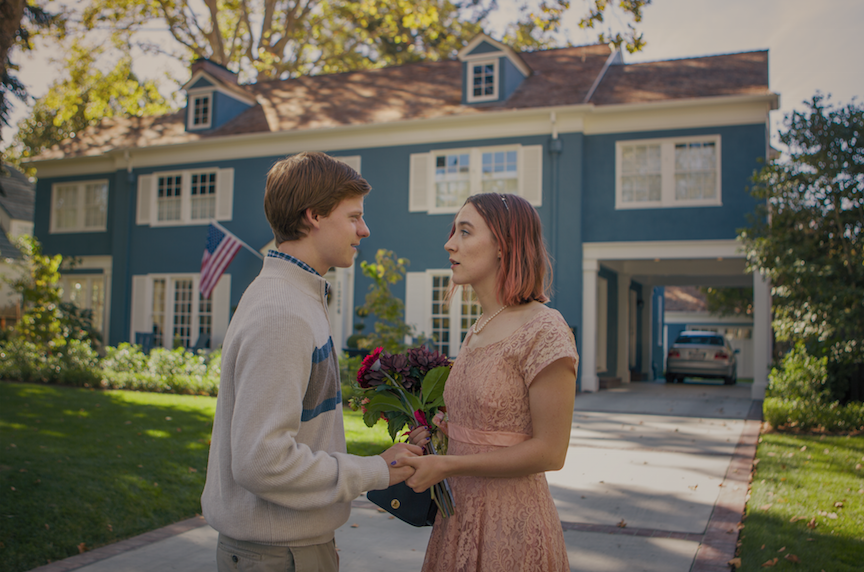 Lady Bird fans can soon walk a mile—or rather, 3 miles—in Greta Gerwig's shoes as a new foot tour inspired by the Sacramento filmmaker's semiautobiographical movie launches on Sunday, Feb. 11.
Sac Running Tours—a local group that hosts history and sightseeing excursions, as well as outings to visit Wide Open Walls murals—is starting a 3-mile, two-hour walking tour that will feature stops at Lady Bird sites like Club Raven, Pasty Shack, the McKinley Park rose garden and the blue manse in the Fab 40s that served as the title character's dream home.
Read Sactown's profile on Greta Gerwig from the Dec/Jan issue HERE.
A separate 4.5-mile running tour, which also begins Feb. 11, will cover the same ground, as well as head out the light rail crossing at T Street in East Sacramento—the tracks that Gerwig was thinking of when she wrote that Lady Bird (played by Saoirse Ronan) was from "the wrong side of the tracks." Along the way, on both treks, a guide will discuss Gerwig's filmmaking influences and inspiration, the history behind Lady Bird and how each location was used in the movie. Sac Running Tours owner Jennifer Kistler-McCoy says she hopes to eventually offer a Lady Bird biking tour that possibly stops at the Tower Theatre, Gunther's Ice Cream, Cookie's Drive In, Pasty Shack, Crest Theatre and Tower Bridge—classic landmarks that were showcased in the Oscar-nominated film.
"I always try to show people how cool Sacramento is," Kistler-McCoy says. "[Lady Bird] was just so enchanting. The best part was seeing it at Tower Theatre and everyone going 'ooh, aah' when they saw things on screen they recognized. I think [people] will come away with a sense of enchantment when they see the movie sites in person."
Tours will begin Feb. 11 and will be $20 per person ($25 for private tours). Times vary. For more information, visit sacrunningtours.com/ladybirdtours.
You Might Also Like
Homecoming Queen: Greta Gerwig's stunning directorial debut Lady Bird
Modern Classics: a new study touts local mid-century modern landmarks
Sactown's 2010 Q&A with actress Greta Gerwig