New pop-up concept showcases local designers at a "Holladay" market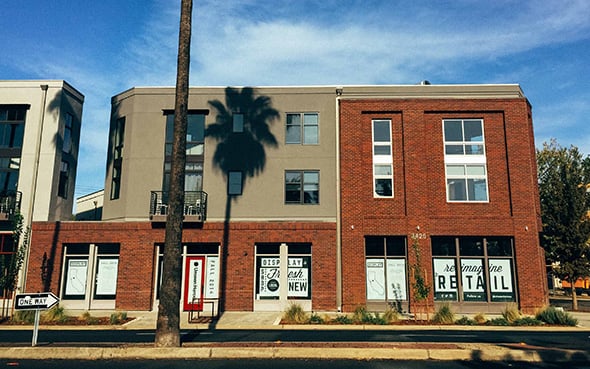 This Black Friday, a pair of local events impresarios will unveil their approach to retail with Display: California, a new shopping concept in Oak Park that will launch with a holiday-themed pop-up shop.
Set in the newly redeveloped Broadway Triangle space at 34th and Broadway, Display: California's industrial-chic showroom opens Nov. 28 with a month-long pop-up store called Holladay, which promises modern Christmas décor and the opportunity to shop for specialty items by designers from around the region and state.
The husband-and-wife team of Roshaun and Maritza Davis—who work under the agency banner Unseen Heroes and also oversee the monthly Good Street Food + Design Market in North Sacramento—is the guiding force behind Display: California. The Davises describe Display as a "revolving pop-up concept" where, for four- to eight-week periods, diverse groups of artisans are invited to sell their products in the 850-square-foot storefront (for the grand opening celebration this Friday and Saturday, Display will take over all 3,000 square feet of its building's retail space). Featured local merchants will include children's clothier Ana Apple, suitcase stereo crafter BoomCase, menswear designer Timeless Thrills, and Origin Recycled Goods, which fashions its stylish bags and other apparel from old bicycle tire tubes.
Display's founders say they hope that through Holladay and other pop-up shops to come (which includes a wedding-themed store in February), they can reinforce year-round support for the creative community in Sacramento. "Retail can get stagnant really quickly if you don't keep it fresh," Maritza says. "And we want to make it fun for people—get them excited and [help them] learn about all these great designers around our city."
Display: California's grand opening event runs Nov. 28-29 from 9 a.m. to 5 p.m. featuring the Holladay pop-up shop, which will also be open Mondays through Saturdays from 11 a.m. to 7 p.m. through Dec. 23, and from 11 a.m.-2 p.m. on Christmas Eve. 3433 Broadway. 822-4925. displaycalifornia.com