New Sacramento Mayor Darrell Steinberg
Darrell Steinberg is a San Francisco native who moved here in 1981 to attend UC Davis law school. After six years on the Sacramento City Council in the '90s and a career in the Capitol that peaked with his role as Senate president, Steinberg, 57, won a hard-fought mayoral campaign in June. We met with him in October after he spent a long day in the Bay Area courting tech companies, and he shared his thoughts on his top priorities, being a strong mayor and even his morning workout routine.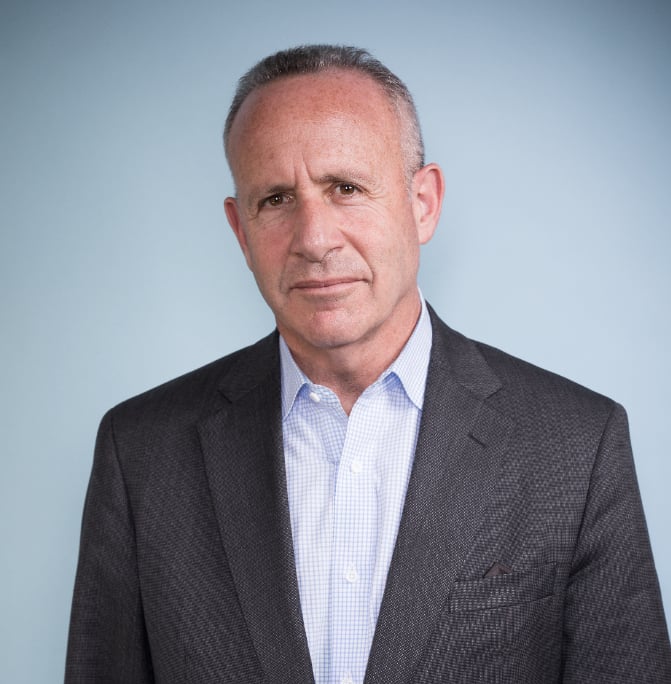 So I understand you got back late from San Francisco last night?
Yeah, I got back a little after 11, and then we stayed up to watch the Giants win the wild-card [game], so I'm a little tired.
How many hours of sleep do you typically get a night?
I get six to seven [hours] a night, and I work out every day. I never miss a day. I'm out playing tennis at 6:30 a couple of mornings a week, and then on the days I don't do that, I work out on the elliptical and weights at home. I'd much rather get exercise than sleep, if I had to choose.
In San Francisco, you, along with Sacramento business leaders, and the Bay Area Council held a joint meeting with tech start-ups. What was the objective?
[The meeting] was important because we want to partner with the Bay Area. Our message was that the Bay Area and Sacramento are not in competition. And [the Bay Area Council itself] urged businesses there, "If the cost of living is too high in the Bay Area, don't move to Texas, don't move to Arizona, don't move to Seattle. Check out Sacramento." They were saying that; that's what was unique about the meeting. And we wanted to let the [start-ups] know we're hungry for tech, we're hungry for new businesses. It was a really valuable trip.
You've had a long time to prepare for the role of Sacramento mayor. You were elected in June and will take office on Dec. 13. What are your priorities in the first few weeks and months?
No. 1, it's important to set an agenda, and I mean that literally. I think there needs to be a whole lot more collaboration between the mayor's office and the city manager's office when it comes to actually setting the agenda, and I want the agendas to reflect the priorities that I ran on.
I want to bring forward a series of measures that continues the economic renaissance in Sacramento—including permit streamlining [green-lighting local projects faster]—and put [the measures] into place.
We need to have a very clear public discussion about the relationship between law enforcement and the community. I think what's going on now is the tail wagging the dog. It's too reactive. To me, we must have very clear policies and protocols that emphasize transparency and communicating with the public. We ought to have a clear public discussion about the amount and quality of training that police officers receive on ethnic and racial bias, and on de-escalating conflicts with people with mental illness, and how that [training] compares to state and national standards, and what we are doing to ensure that once officers are trained, there is appropriate follow-through and follow-up to make sure that their training continues.
I want to ask for something that hasn't happened in decades, which is a joint meeting between the city council and the county board of supervisors on a broad range of issues, starting with homelessness. The county is a crucial partner to the city. No. 1, they have the money, and No. 2, these issues cross city borders and boundaries, and I'll be darned if I'm going to be a mayor of a city that does not do everything possible to increase our inventory of permanent supportive housing [for the homeless] and increase the number of trained clinical outreach workers so that we can actually make a demonstrable difference in the numbers of people that are on our streets. I know we can do it.
I also want to put forward a very comprehensive youth agenda. I think we've ignored young people. I am all for the economic renaissance of Sacramento, and creating a cosmopolitan city and high-wage jobs, but that work will be good, not great, unless it's connected to kids and our neighborhoods, especially those neighborhoods where kids have fewer advantages. And we're going to put forward a set of ideas to begin building an expectation that thousands of kids and teenagers are going to be linked with Sacramento industry and the public sector [for] year-round paid internships. If we can capture those young people, they won't need gangs—this is the answer to so many of our law-enforcement-related problems. We've
just got to give young people opportunity.
One thing you talked about throughout the campaign was how your time in the state Legislature can have direct benefits to the city. In what ways do you hope to use that experience to help Sacramento?
Since I left the Capitol in 2014, I've gone back there very few times. I never wanted to be one of those guys, like the college freshman who goes back to the high school campus to hang out. Having said that, now that I'm going to be mayor, I'm going to be back there a lot. I am bound to my city without any hesitation, and I think we have undervalued our proximity to the Capitol.
[While there], I wrote the cap-and-trade investment plan, which we can use for my master plan for affordable housing [in Sacramento]. [Steinberg's 2014 spending plan designated a sizable portion of the revenue from the state's cap-and-trade program—in which companies buy and sell carbon-emissions credits—to go to affordable housing.] I think we have to use my 14 years of leadership over there to the benefit of the city.
You've also talked about wanting to develop the riverfront. What, in your role, can you do?
First of all, I am wary of the multiyear, multi-decade master plans. I don't want to do that. We need to look at targets of opportunity, like The Docks [riverfront property south of the Tower Bridge], the Powerhouse Science Center and the Tree Foundation's cherry blossom project. You could have incredible riverfront housing, parks and an education center. Let's choose the top one or two or three targets of opportunity and let's go for it, the same way we went for it with the arena.
"I know, as a community leader, that if we aren't as serious about the arts as we are about sports, we're not going to realize our full potential."
Transportation is a big issue that you'll be facing soon. I know you are a big proponent of the streetcar system that would connect downtown Sacramento and West Sacramento.
More important than that, I put $200,000 [of unused campaign funds] into Measure B [which proposed a 30-year half-cent countywide sales tax for roadwork and other transportation needs; the bill was narrowly defeated in November]. I wanted to put a stake in the ground and signal how I intend to lead. I'm not worried about my political capital. I know I can't take it for granted, but if it's an essential community priority, I'm diving into the breach. It's the only way I know, and this is an essential community priority. Regional Transit is already beginning—under [new general manager Henry Li]—to show signs of life. It needs resources. The roadways are in need of dramatic improvement. This is bipartisan, and I [had] to go for it. Infrastructure is not a shiny object, but you don't get the shiny objects, like the arena, unless you are committed to infrastructure.
Civic amenities like museums, aquariums, theaters, parks and arenas are important building blocks for any city. We just solved the arena equation. But of America's top 35 cities, we are tied for last place with Kansas City for the number of museums accredited by the American Alliance of Museums. These kinds of projects raise the quality of life for people living here and they help draw new residents, tourists, conventions and companies. So what can we do about creating more civic amenities? And do you have any dream projects?
I know, as a community leader, that if we aren't as serious about the arts as we are about sports, we're not going to realize our full potential. And it's very exciting to see all the energy around the arts, whether it's for the [Warehouse Artist] Lofts, the Art Hotel [an exhibit that allowed local artists to use an abandoned hotel as their canvas] or the mural [festival]. But I think, in many respects, we short shrift the arts. You know, the SMAC [Sacramento Metropolitan Arts Commission] budget was cut [nearly in half during the recession], but it has not been restored, and I think it needs to be restored to where it was, if not advanced. Let's give people like [SMAC executive director] Shelly Willis some juice and the ability to do more. I also know that the foundational world does not look at Sacramento and the San Joaquin Valley when it comes to arts grants. I know the Irvine [Foundation] folks. I know all of the arts folks, and I would go on a road tour on behalf of the arts [in Sacramento].
I'd also love to see a world-class aquarium. I think about what an attraction that is for families. With the Delta and the confluence of the rivers, water is a huge part of the Sacramento culture and experience.
During your mayoral campaign, the Sacramento Metro Chamber's political action committee sent out some very negative mailers about you. Soon after you won, you were quoted saying you "don't forget" things like that. Where does your relationship with the chamber stand now?
I'm going to work with everybody who has a contribution to make to improve economic prospects in the city. What happened was unfortunate. But I don't have time or the inclination to hold on to bad feelings. I want to move forward. I think it's up to the chamber to determine how it wants to partner with me and the city. In these jobs, you've got to stay focused, and if you get distracted by stuff that is less important, you don't get things done.
In 2014, you supported Measure L, the strong mayor initiative. [The bill, which failed at the ballot box, would've shifted the authority to do things like set the city budget and hire top officials from the city manager to the mayor.] With city manager John Shirey stepping down, you'll be interviewing for a replacement, and I imagine you'd need to be up front with the candidates if there's any possibility of you pursuing a strong mayor agenda.
I intend to be a strong mayor under the [current] system, and I think I can be. I've got to lead by convincing people on the strength of the ideas I put forward.
In terms of what I look for in a city manager, I want a partner. I respect the city charter, but sometimes I think it is read too literally. Big decisions should be made collaboratively. The city manager is going to have the authority to, for example, hire the police chief. That ought not to be just his or her decision. The lead-up to that decision needs to be all about collaboration, both with the community and with the individuals who've been elected by the people. [The mayor and council members] are accountable directly to the people. The people who are appointed [like the city manager] are not, and there is a difference. That's why I favored changing [the system], but it is what it is.
When you were on the Sacramento City Council in the '90s, the mayor was a part-time position. That changed in 2002. On your last day as a councilman in 1998, you said that city council positions should also be full-time and paid as such. Is that something you still believe?
It is, but I don't know where I would rank it in terms of my priorities. I want to talk to the sitting members and see how they feel about it. It's hard to have two jobs where you go back and forth. I did it for my six years, but I agree with the idea that our governments ought to evolve with our growth and our sophistication as a city.
Now, as you know, our current governor was once the mayor of Oakland. Would you like to be governor someday?
Oh, God. You know, I have had a great opportunity to do public service. So this is all just gravy for me. I don't know what the future holds. I'm still young. I've got a lot of energy. I want to give it my all for this city and this region, and I think I can bring a lot to it. So, we'll see. It's a little cliché but it's true—if you want to think about your future in politics, do a great job doing what you're doing.
So that wasn't a no.
I never say no to what the future might hold. I just really don't know. I'm a little bit philosophical about the whole ambition thing. I have it. But as you get older, you try to really live the experience and not get out ahead.
Has Gov. Brown shared any thoughts about his time as mayor?
He told me that being mayor was the most fun he's had in politics, other than being governor. It's hands-on—you get to build and you get to see the results. I'm looking forward to it.