New speaker series taps into Sacramento's creative side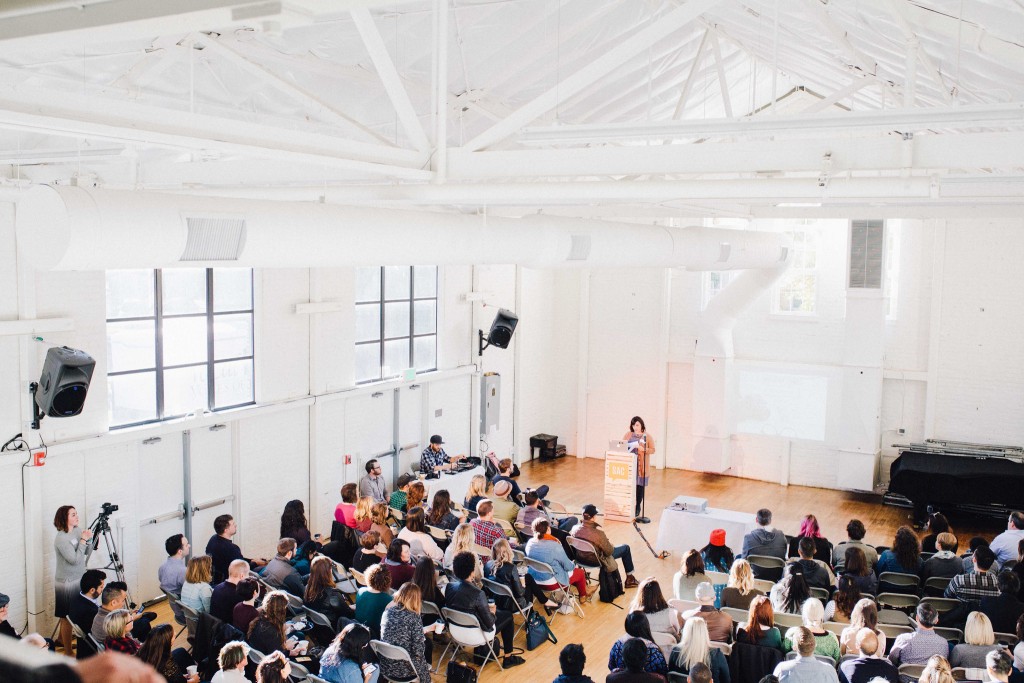 Blockbuster art exhibits, maker markets and new galleries leave no doubt a creative renaissance is on the rise in Sacramento.
Bolstered by this movement, Rebecca Plumb, the creative director of the Honey Agency, and Amanda Sebastiani, a designer at 3fold Communications, collaborated with the E. Claire Raley Studios for the Performing Arts (CLARA) to bring the international phenomenon known as the CreativeMornings series to Sacramento.
The breakfast lecture series began in 2008 in New York and is now held in 152 cities around the world. Sacramento's version takes place once a month on a Friday and invites the public to come together for (free) coffee, food and conversation centered on a theme, like a shorter, laid-back version of a TED Talk.
"We wanted to open up the Sacramento creative community to each other," Plumb says. "CreativeMornings' mantra is 'Everyone is creative, everyone is welcome,' so hairdressers are creative, chefs are creative, coffee roasters and writers are creative. It's open to anyone in any industry who wants to do something creative but may not necessarily call themselves that."
At Sacramento's first CreativeMornings event on Dec. 2, 125 guests flooded CLARA's studio space.They settled into chairs for a lecture surrounding the theme "sound," led by Greg Patterson, the director of music and live events at Eventbrite, who delved into the ways in which sound can affect our emotions and the course of our lives and careers.
The next meeting will be held Jan. 13 at CLARA with Melody Stone, the interactive producer for Capital Public Radio, leading a talk on the theme of "mystery." Plumb says the next two events will be held Feb. 10 (about "moments") and March 10 (about "taboo").
Programs start at 9 a.m. Doors open at 8:30 a.m. and close at 10 a.m. E. Claire Raley Studios for the Performing Arts. 2420 N Street. Tickets are free, but registration is required. For more information visit creativemornings.com.
You Might Also Like
UC Davis' Manetti Shrem Museum opens with blockbuster exhibit
New boutique with designs made for and by women opens in Oak Park
Art Hotel creators plan to open larger ArtStreet exhibit in February