New time-lapse video shows Sacramento on the rise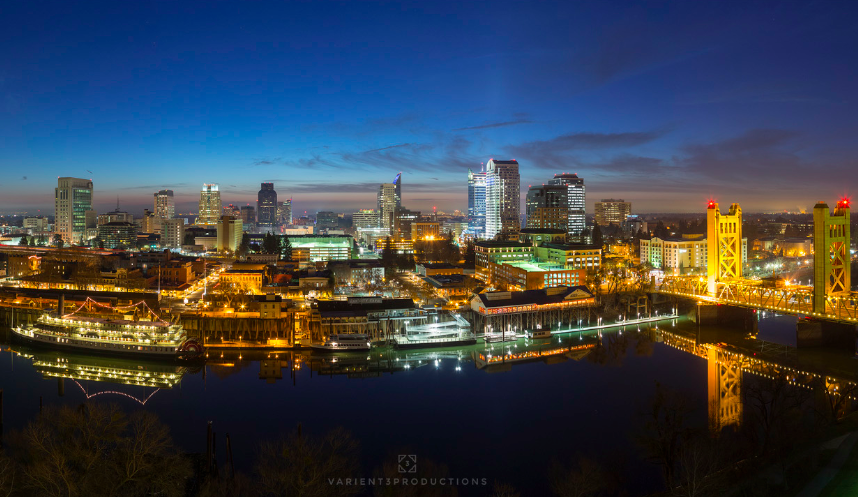 A stunning new time-lapse video created by local photographer and filmmaker Justin Majeczky for Downtown Sacramento Partnership was unveiled at the State of Downtown event on Feb. 10, revealing an invigorating outlook on the future of Sacramento.
Sacramento Rising, which can be viewed below, features an estimated 6,000 still photos taken over a three-day period sped up to showcase a burgeoning downtown in about three and a half minutes. The images showcase the city in varied lights from sunrise to sunset and are interwoven with renderings of future developments (like the new arena and the 700 K Street block).
"We really wanted to capture all of the energy of downtown Sacramento and the personality of the urban core," says Lisa Martinez, Downtown Sacramento Partnership's director of project management who spearheaded the new video project and says she wanted to work with Majeczky ever since his three-minute Sacramento Timelapse movie went viral last April. "His vision really brings it to life and you can see the transformation."
The video also features cool statistics about Sacramento set against corresponding imagery. For example, to illustrate the city's status as the world's best city for coffee lovers (according to the travel media site Matador Network), photos of beans roasting and lattes foaming at Temple's headquarters on S Street are shown. The fact that Sacramento has made national lists like America's Coolest Cities, Best Cities for Millennials and Least Stressed-Out Cities "puts into perspective how great our city is and why people choose to live here," says Martinez.
In showcasing Sacramento through Majeczky's breathtaking imagery, Martinez and the Downtown Sacramento Partnership hope to instill a sense of pride in our capital city in what has been done and what is to come.
"Our goal was pretty simple," says Martinez. "We wanted to present all the momentum and excitement that is here in downtown Sacramento. Being on the rooftops gives you that insight on what Sacramento looks like and what downtown looks like right now."
Related Links
—Local filmmaker releases new video that shows Sacramento in motion
—Let's reach new heights with a world-class observation tower
—Get a chic preview of Sacramento Fashion Week 2015