Now Boarding
Sacramento's airport needs hotel rooms and the city needs more civic amenities. A hotel in Stockholm presents a creative sleepover solution. Let's land our own dream liner.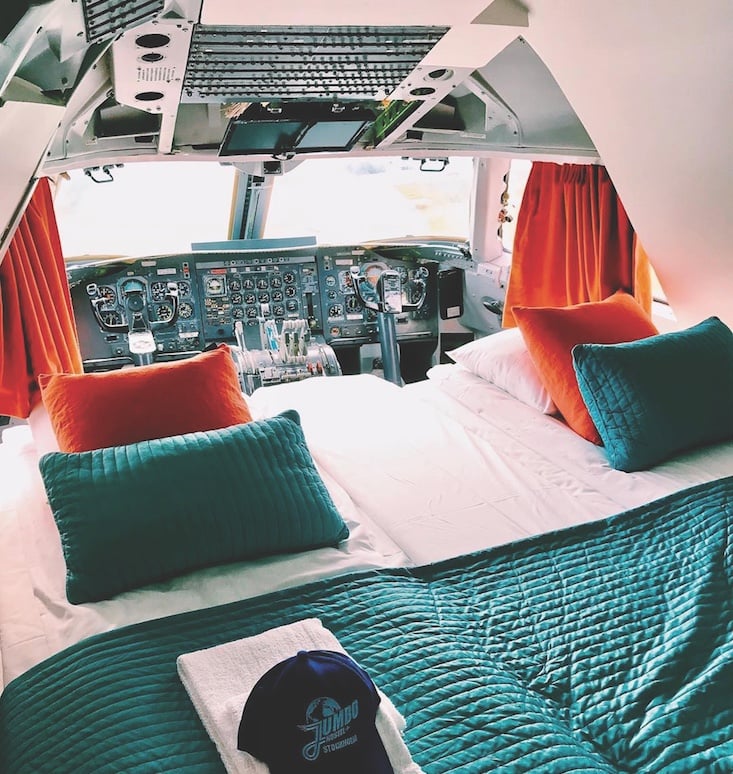 The Idea
Ever since Sacramento International's only hotel closed in 2008, there's been no place for weary travelers to spend the night at the airport. But here's one way for SMF to stand out from the competition—a plane hotel.
In 2009, a Swedish entrepreneur converted a decommissioned 1976 Boeing 747 into a hotel called the Jumbo Stay at Stockholm's Arlanda Airport, complete with 33 rooms, 76 beds, a cafe and conference space. All four engines were converted into rooms and there's even a suite in the cockpit (about $225 per night), plus one in the aft of the plane called the "Black Box." One of the wings is covered with tables and chairs for outdoor lounging.
What better way to set our airport—and city—apart than to be the only place in America where you can spend the night aboard the most iconic plane in history?
As luck would have it, old 747s are more available than ever as airlines abandon them for more fuel-efficient models. There are massive airport graveyards filled with these decommissioned aircraft. In fact, last year, a group bought a gutted 747 and transported it from one such facility at the Mojave Air and Space Port—in pieces—500 miles north to the site of the Burning Man festival, where it's now used for exhibits and parties.
The Players
Sacramento County and the leadership at SMF would need to be open to this innovative project to get it off the ground, but it will likely be up to a creative local developer to give this idea wings.
The Bottom Line
The Jumbo Stay (one of five hotels at Arlanda Airport) reportedly cost around $2 million to convert into lodging. And last year, a Virgin Atlantic 747—minus the engines—was listed on eBay for $299,000, a fraction of the cost of building a hotel from scratch. The listing noted that "the fuselage itself is insulated better than any regular construction project."
As a modern American city competing against every other city for visitors, residents and companies, our town needs all the visual eye candy and unique experiences that it can muster. Once it has those, the sky's the limit.