Now Hear This
Listen up, Sacramento. Whether you're a beer lover or a political junkie, here are four locally produced, locally focused podcasts worth iTuning into.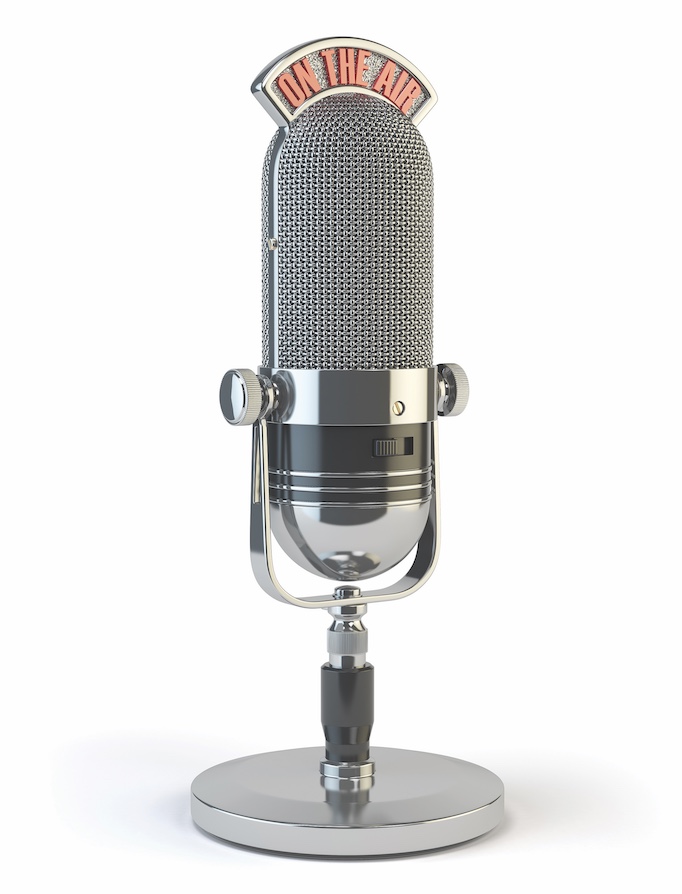 Barley & Me
Hosted by midtown-based comedian Ben Rice, this podcast is a beer geek's frothy dream. If you've ever wanted to be a barfly on the wall listening to brewers talk shop, then crack open a tall one and have a listen. Maybe it's the beer talking, but the conversations here really are candid (e.g. college memories involving profligate consumption). If you're not sure where to start, you can't go wrong with episode 45, in which John Gillooly of Drake's Brewing Company which will be opening an outpost at the Barn in West Sacramento in the coming months, holds forth entertainingly on the history of malt liquor and how he makes an effort to get a cease-and-desist letter at least once a year from CBS, which owns the Star Trek TV franchise, by naming his weekly one-off brews things like "Steam Me Up, Scotty!" and "Pavlov Chekov." Or try episode 15, in which Ruhstaller owner J.E. Paino tells the origin story of the historic brewery and reveals that Sacramento once was the beer capital of the West—and may be again, to judge from this podcast. itunes.apple.com
Finding Sacramento
Both newcomers and natives will no doubt learn a thing or two about the capital city from Nathan Miller's breezy discussions at the kitchen table in his Tahoe Park home with local chefs, actors, artisans and other "people making Sacramento great." Miller moved here in 2015 from Asheville, North Carolina (where, yes, he hosted the Finding Asheville podcast), for a job teaching communications studies at Cosumnes River College, and his curiosity about his new hometown is a boon for the rest of us. Give a listen to Miller's sit-down with N'Gina and Ian Kavookjian, owners of South restaurant, who dish about going head-to-head with diners over whose grandmother's gumbo rules, and the lessons learned from their first failed eatery's "year of hell." Or hear Burly Beverages founder Gabriel Aiello regale Miller with stories about the many experimental brews that exploded in his closet before he got the formula for his now popular shrubs and beverage syrups just right. findingsacramento.com
Serious Talk. Seriously.
About that name: Johnny Flores had originally planned to call his weekly podcast Shooting the Sh-t. He eventually thought better of it, but had already registered stspodcast.com. Thus, in 2014, Serious Talk. Seriously—whose tagline is "Made with LOVE in Sacramento"—was born. "It's serious talk, but it's not. It's lighthearted and comical and bounces around a lot—it's more a conversation than an interview," says the host, who tapes most episodes in his Colonial Heights house. Flores' special talent is getting people to open up, and his chat with City Councilwoman Angelique Ashby, which took place during her bid for mayor, delves into what it's like to fend off trolls ("I've heard everything from 'You shouldn't wear hoop earrings' to 'Mayors don't wear red pants,' " she says) and her past life as a single parent on food stamps. On the lighter side, on the season four finale you can hear B Street Theatre co-founder Buck Busfield warn, tongue firmly planted in cheek, how exposure to bad plays can scar children for life. (Programming note: Season five doesn't start until June 5, but until then, there are 150 episodes made for binge-listening.) stspodcast.com
StartupSac
This one-year-old podcast is an outgrowth of Jeff Bennett's startupsac.com website, which the freelance web developer launched when he moved to Sacramento from Hawaii two years ago (he grew up in Reno). In 2016, Bennett received a grant from the city to interview local entrepreneurs for the historical record, and almost on a whim he decided to "throw them up on iTunes" as a podcast. Guests have included twin brothers and Sacramento State alumni Dominic and Donte Morris, whose HoopMaps app for locating pickup basketball games made ESPN this past March, and Jordan Darling, whose Free Form Factory relocated to Rancho Cordova from New York a year and a half ago to make eco-friendly (and quiet!) electric jet skis. The episodes, recorded in a variety of locations, from offices to coffee shops—"I like to go out and meet the innovators in the wild," Bennett says—are short (most clock in at around 20 minutes), sweet and inspiring. If you didn't think of business as a spectator sport before, you will now. startupsac.com
You Might Also Like
Drake's Brewing Company comes to the Barn
Sacramento podcaster releases a new book
Capital Public Radio introduces new weekly radio show