Oak Park Farmers Market launches fifth season, preps for facelift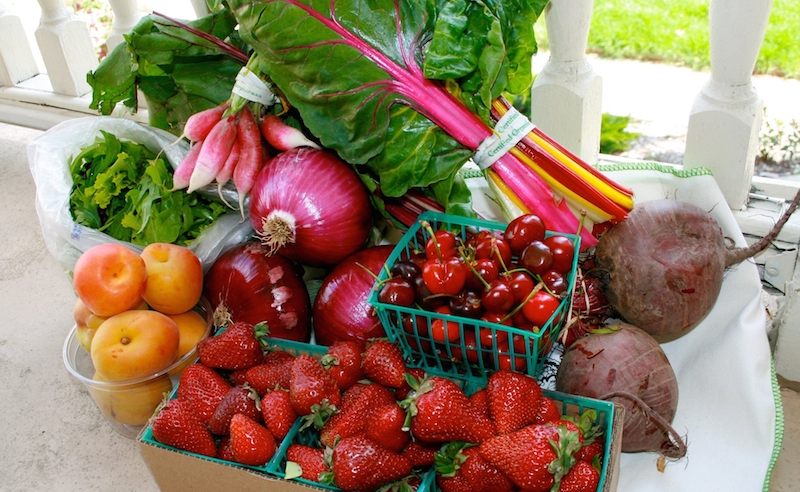 For the last four years, the Oak Park Farmers Market has brought healthy, local food and engaging activities to its historic neighborhood. This Saturday, the annual market celebrates the beginning of its fifth season and ushers in a new era for its host site, McClatchy Park, with a groundbreaking to kick off the massive renovations that will take place there over the coming months.
Upgrades to the 125-year-old park's facilities—from a jogging trail to tennis courts and a themed playground inspired by the old Joyland amusement park that once existed in Oak Park—will further the market's aims to bring excitement and vitality to the neighborhood.
"The farmers' market brings in people from outside neighborhoods to see the park and all of the things that Oak Park has that people aren't necessarily aware of," says Sharon Eghigian, community impact manager at NeighborWorks Sacramento, which produces the Oak Park Farmers Market. "[The renovations] will make the park more of a regional attraction, and will increase awareness and participation, which is great for Oak Park and the market."
At the free preseason kickoff event, which will take place this Saturday from 11 a.m. to 1 p.m., attendees can get their "ohm" on during relaxing yoga lessons, listen to live music, and learn about healthy recipes at cooking demonstrations, while their youngsters play inside of a bounce house or try their hand at hands-on crafts.
The following weekend marks the beginning of the market season, which will run every Saturday through October. Options for locally grown fruits and veggies will abound, with everything from Dragon Gourmet Mushrooms' handpicked shiitakes to ruby red fruit from C&S Strawberry Patch. Tasty fare from regional vendors will also be available, such as fruity, icy treats from Dave's Pops, fresh bread from Upper Crust Bakery, and authentic eats from Yolanda's Tamales.
Market attendees will also be able to feed their minds, thanks to a number of rotating educational offerings like hands-on arts and crafts led by the Crocker Art Museum, Akido Center Sacramento martial arts lessons, and culinary activities from the California Food Literacy Center.
The market has also launched initiatives to encourage healthier habits for neighborhood residents, such as a dollar-for-dollar match plan for those utilizing food assistance programs and a local eating challenge which encourages participants to grow their own food, eat local produce whenever possible, and chronicle their experiences.
For more information about the kickoff event on Saturday or for details about the farmers' market (both will take place at McClatchy Park, which is located at 35th Street and 5th Avenue), visit nwsac.org or call 452-5356. The market officially begins its season on May 3 and will run every Saturday through October from 9 a.m. to 1 p.m.