Oak Park's popular Gather event will launch in Rocklin this summer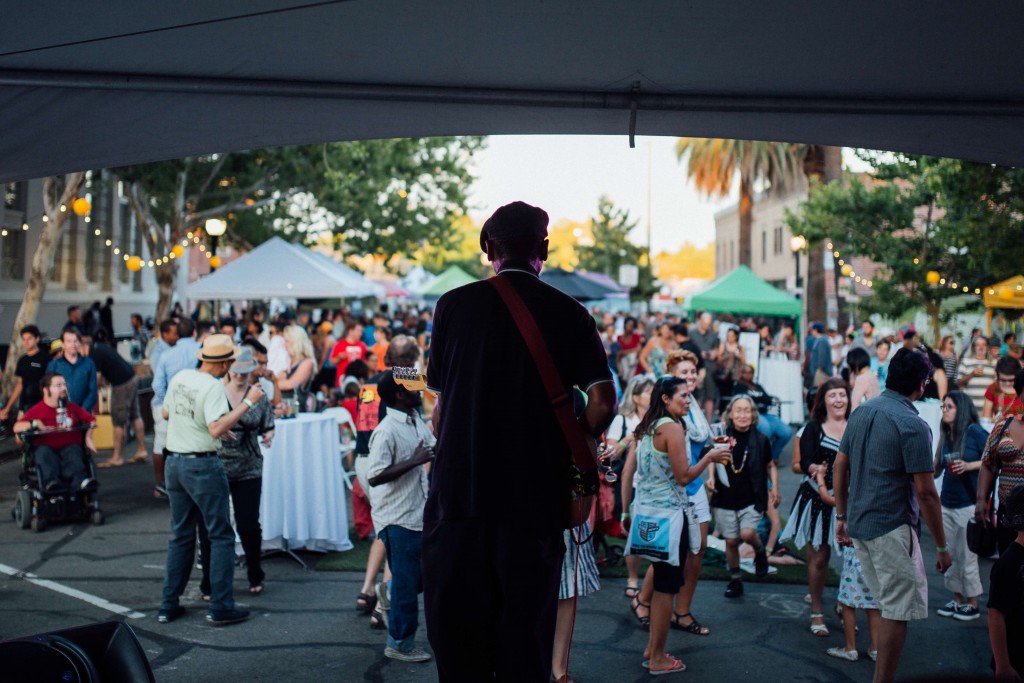 Come together, right now, over in Rocklin. Unseen Heroes, the team behind Oak Park's popular Gather nights, is exporting its warm-weather community event series to the Sacramento suburb beginning in June.
Gather began in 2014 and has since grown into a happening outdoor affair with local food, music and art that brings an average of over 3,000 people to the streets of Oak Park's Triangle District each time it's held.
Rocklin's version of the family-friendly (and dog-friendly) event will be held every fourth Thursday from June to October at Quarry Park, which was redeveloped last year into a new 17-acre gathering place with nature trails and an amphitheater and now hosts events like Rocklin's outdoor summer concert series and Shakespeare festival.
At Gather evenings in Rocklin, expect live music and DJs at that amphitheater, fare from local restaurants and food trucks, booths with wares from local artisans, a spacious craft beer area and a kids' carnival station with games like tic-tac-toe and ring toss.
Unseen Heroes co-founder Roshaun Davis says while the details are still being nailed down, Rocklin's version of Gather will host purveyors and organizations specific to the Rocklin/Roseville area.
"Part of the Gather experience is bringing the community together wherever we are," Davis says. "It's so important to highlight and connect those people and artists and vendors in that specific community, because that's what strengthens the core."
Davis says the new event series has been in the works since 2015 when folks from the City of Rocklin came to Gather Oak Park and thought its vibe would fit well in the Quarry Park neighborhood. He also revealed that Unseen Heroes' bigger-picture dream is to bring Gather to other neighborhoods within the region.
"It goes back to creating community pride, because that's what creates neighborhood pride, which creates city pride, and then eventually we're all prideful of the whole region," he says.
Gather Quarry Park will take place every fourth Thursday from June to October. Gather Oak Park will take place every second Thursday from May to October. For more information, visit gathernights.com.
You Might Also Like
The Sacramento Food Film Festival returns with a scrumptious selection of meals and reels
A new outdoor movie series for grown-ups launches in June with four Coen brothers films
A new party bike company with pub crawls and history tours rolls into town