Oblivion Comics & Coffee opens downtown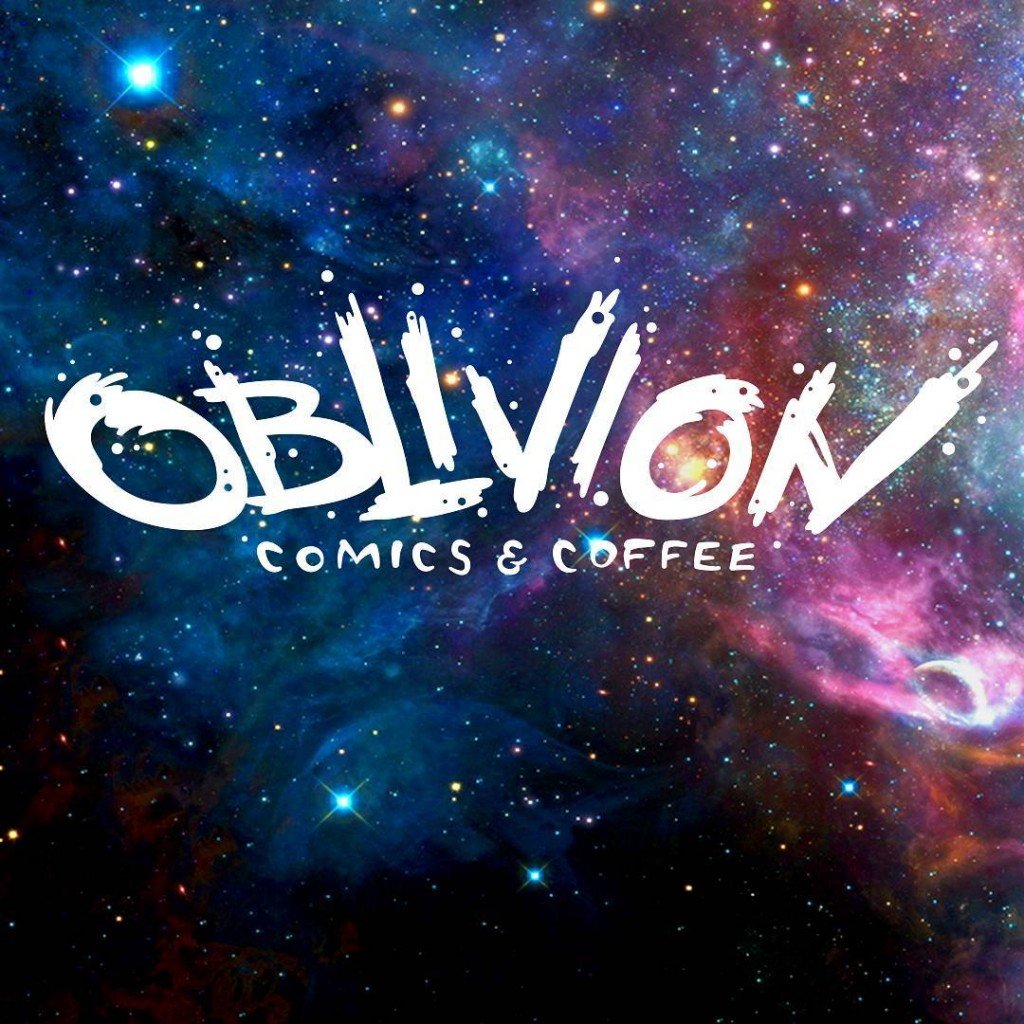 Oblivion Comics & Coffee had a brisk first day of business after it opened its doors Wednesday near the corner of 11th and K streets in downtown Sacramento. The sleek and stylish 2,600-square-foot venue has a coffee bar serving up brewed beverages from Chocolate Fish Coffee Roasters, a small selection of eats that a comic-loving kid of any age would love, like PB&J and cinnamon toast, and a large selection of comics curated by knowledgeable staff billed as the Guardians of Oblivion.
The shop is located in the renovated three-story M.A.Y. Building, which was built in 1911 and is being transformed into a multi-use space with an event venue, luxury apartments and retail.
Owners Laura Benson and Neil Estaris' concept for an adult-oriented comic venue won the Downtown Sacramento Partnership's 2016 Calling All Dreamers competition, which has helped 16 businesses open in its five years of operation, including Andy's Candy Apothecary, The Allspicery, Sun & Soil Juice Company, Benjamins Shoes and Off the Chain Bike Bus Tours.
The intergalactic-themed décor is sophisticated yet playful, with the shop's logo splashed across a colorful starfield on the concrete floor in front of the coffee bar, and shelves for comics built out of wood reclaimed from Estaris' grandfather's barn.
Longtime friends Benson and Estaris, both graphic designers and comic geeks, had always wanted a comic shop to hang out in that wasn't oriented exclusively toward kids. "We've always been intrigued with comic stores," says Estaris, "but we're kind of past that age where we're comfortable hanging out at comic book shops."
"And they weren't open late," Benson adds. "We're finding that a lot of older people are closet comic geeks like us, so we're giving them somewhere to go."
1020 11th St. Mon.-Thurs. 6 am-10 pm. Fri.-Sat. 6 a.m.-10 p.m. Sun. 6 a.m.-8 p.m. oblivioncomics.com
You Might Also Like
Downtown Sacramento Partnership announces its 2017 Calling All Dreamers semifinalists
Sacramento graphic artist creates book based on comic series
A new start-up incubator for game developers joins the burgeoning Sacramento tech scene