One-day home tour highlights six mid-century modern gems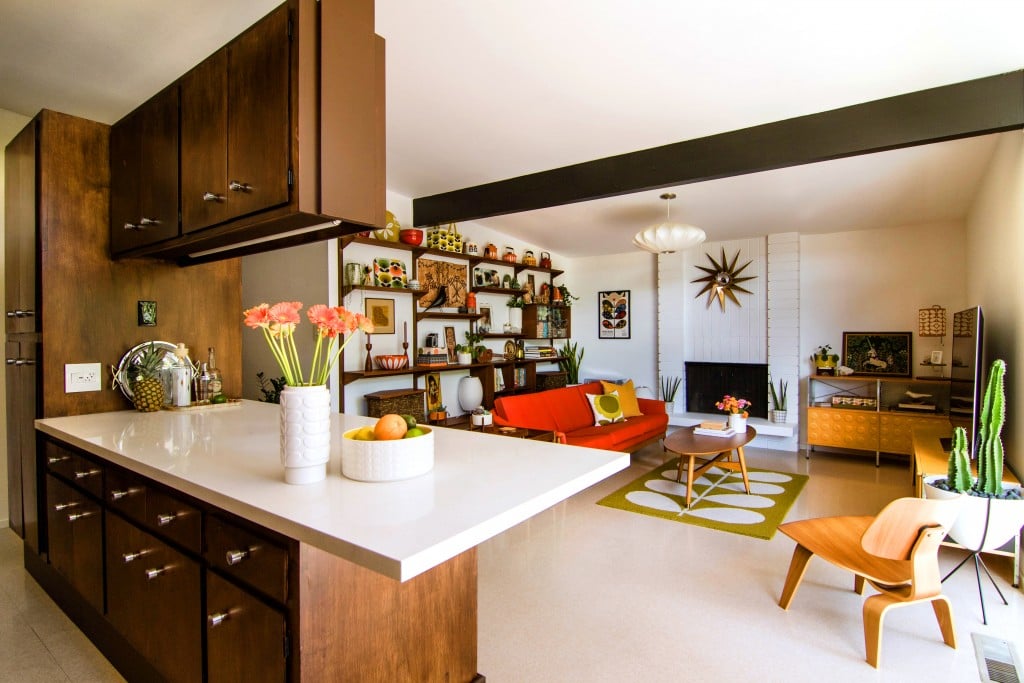 Never was the suburban dream more elegantly executed than from the 1950s through the '70s. And in 1959, local builder Streng Bros. Homes enlisted architect Carter Sparks to design a localized take on that suburban dream, a collaboration that lead to the construction of over 3,000 mid-century modern homes in the region. Fun fact: Artist Wayne Thiebaud married his wife Betty Jean in the backyard of Gregory Kondos' Sparks-designed home in East Sacramento. In celebration of the 60th anniversary of the Streng-Sparks partnership, Sacramento Modern (SacMod) will highlight six of these shining specimens on Saturday, June 1 during its triannual home tour, this year titled 60 Years of Streng Bros. Homes.
The self-guided tour will follow an 18-mile loop around the area and include stops at homes in Citrus Heights and Carmichael, as well as a 1959 custom home in Fair Oaks. The houses are exemplars of the typical Streng, with features like beamed ceilings, walls of windows, sleek fireplaces and often interior atriums that hark back to an era when suburban life was all about innovation and futurism. Several of the stops will offer an extra mini-event: live acoustic jazz performances at one, a book signing for Motel California (Heather M. David's celebration of motor court masterpieces) at another, and an outdoor sale of curated vintage items at yet another—think yard sale, Atomic Ranch style.
Each of the careful selection of homes belongs to a local creative type, from artists to musicians and architects, who have decked out their surroundings in vintage-style details, says SacMod president Gretchen Steinberg. (Other homes of the era have been desecrated by the addition of country kitchens and crown molding.) Visitors can expect to see an artist's eye for detail and decor in all of the homes—and the proud and knowledgeable owners will be present to help inspire aspiring decorators and renovators.
"These homes are indicative that these people have created their own environments in which they can also enjoy mid-century modern style," says Steinberg. "One of the homeowners said, 'Every day is [like] a vacation living here,' so I hope the takeaway is that people should be encouraged to create their own spaces."
The name Streng may not be on the radar of all mid-century enthusiasts, but the builder's work echoed that of Eichler Homes, developer Joe Eichler's firm that built over 11,000 mid-mo homes throughout California and was widely attributed with popularizing the style in the late 1950s and early '60s. Sparks, who had worked for one of the architectural firms Eichler used, took the style and adapted the homes further for Central Valley environs—more windows, for example, and larger overhangs to protect them from the sun. And the style's signature interior atriums, while open in Bay Area climes, are domed and enclosed in local Streng homes. "To me, each and every one of these homes is special. They all have a different personality," says Steinberg. "They were specifically designed to address the conditions here in the valley. They are our native modern."
$25 for members; $40 for nonmembers. June 1 (tickets must be purchased by noon on Friday, May 31; no ticket sales on the day of the event). 10 a.m. to 4 p.m. 800-838-3006. brownpapertickets.com
You Might Also Like
Designs Within Reach 2019
Taste: Milka Coffee Roasters now serving sparkling espresso in a restored downtown Victorian
Empress Tavern launches a "Top Gun"-inspired cocktail menu