Outdoor movie series for grown-ups returns with four coming-of-age films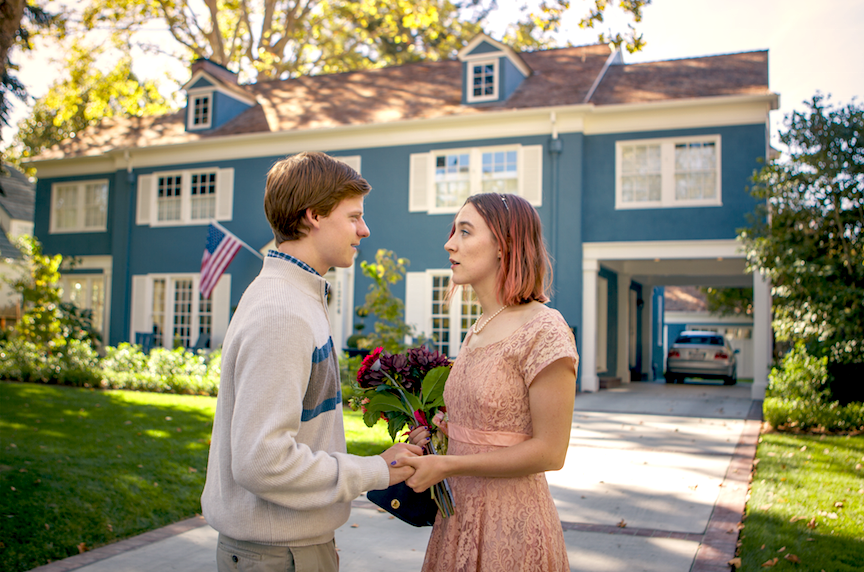 Call the babysitter and grab the popcorn: The "no kids allowed" Sacramento Outdoor Film Festival returns to Fremont Park this September for its second consecutive year with a quartet of coming-of-age stories.
Robert Hayes, whose company Sacramento Outdoor Movies provides equipment and setup for many of the outdoor film series around the region, founded the inaugural adults-only cinefest last year, which screened four films by the Coen Brothers, including Fargo and The Big Lebowski, and drew nearly 1,000 people).
This year's festival will take place over two weekends this fall, kicking off Friday, Sept. 28, with a screening of The Graduate, Mike Nichols' 1967 classic starring Dustin Hoffman as a 21-year-old recent college grad who enters an affair with an older woman, but falls in love with her daughter. The next evening will feature Sixteen Candles, John Hughes' 1984 high school comedy starring Roseville native Molly Ringwald as a lovesick teen whose family forgets her 16th birthday.
John Singleton's 1991 film Boyz n the Hood—in which Cuba Gooding Jr., Ice Cube and Morris Chestnut portray a group of teenagers growing up in South Central Los Angeles' drug- and gang-inflicted neighborhoods—will follow on Oct. 5. Lady Bird, aka Greta Gerwig's 2017 Golden Globe-winning "love letter to Sacramento" about a teen's senior year in a Catholic high school circa 2002, will close out the series on Oct. 6.
"I wanted to take four films from different eras just to see how different time periods in America deal with the subject of coming of age, " says Hayes.
Bands like Sacramento-based Americana outfit Drytown Smuggler and Beatles tribute group Ticket to Ride will perform prior to each screening, which will begin at approximately 8 p.m. or after sunset. Each feature will also be preceded by a different 10-minute short, produced by film students from Sacramento State University. While film fans are welcome to bring their own movie snacks, there will be a beer garden as well as local food trucks on hand.
Free. Sept. 28-Oct. 6. Fri. & Sat. Gates open at 5 p.m. Screenings begin at 8 p.m. or sunset. Fremont Park. 1515 Q St. For more information, call 916-548-9996.
You Might Also Like
Summer 2018's Guide to Outdoor Movies Around Sacramento
Crocker Art Museum announces architect for new Crocker Park
8 vibrant backdrops around town for your next Instagram selfie