Pac-Man becomes Sac-Man thanks to Google Maps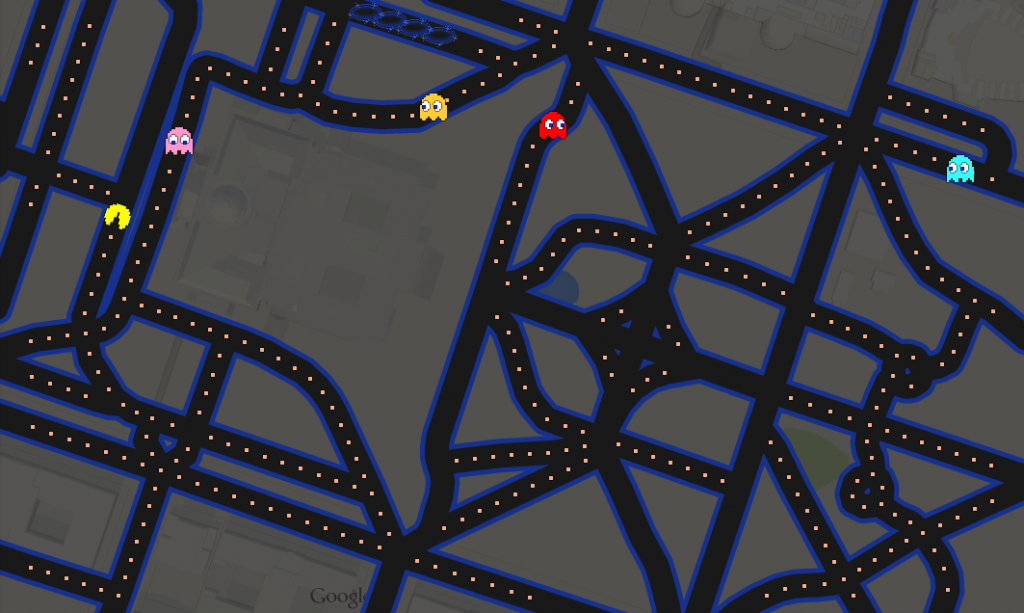 One of the world's most famous arcade game characters is just down the street—literally—thanks to Google.
In a continuation of its annual April Fools' Day gags (remember Google Nose or Chrome's keyboard for cats?), the web giant is letting Google Maps users play Pac-Man on roads, paths, parkways and other thoroughfares around the Sacramento region (and the rest of the world, for that matter). All you need are enough connecting roads for the pellet-gobbling hero to navigate and, of course, be chased by the game's four equally famous ghosts Inky, Pinky, Blinky and Clyde. The game plays sounds and keeps score as well, transforming historic neighborhoods from Capitol Park to Old Town Auburn and beyond into an arcade classic. Just look for the Pac-Man view option on the bottom left of your screen and get playing.
The "PAC-Maps" version of Google Maps can be viewed on web browsers and on the latest versions of Google Maps app for both iOS and Android devices. You can click here for instructions on how to get started. Game on!