Paddleboarding race to raise money for Sacramento's drowning rescue team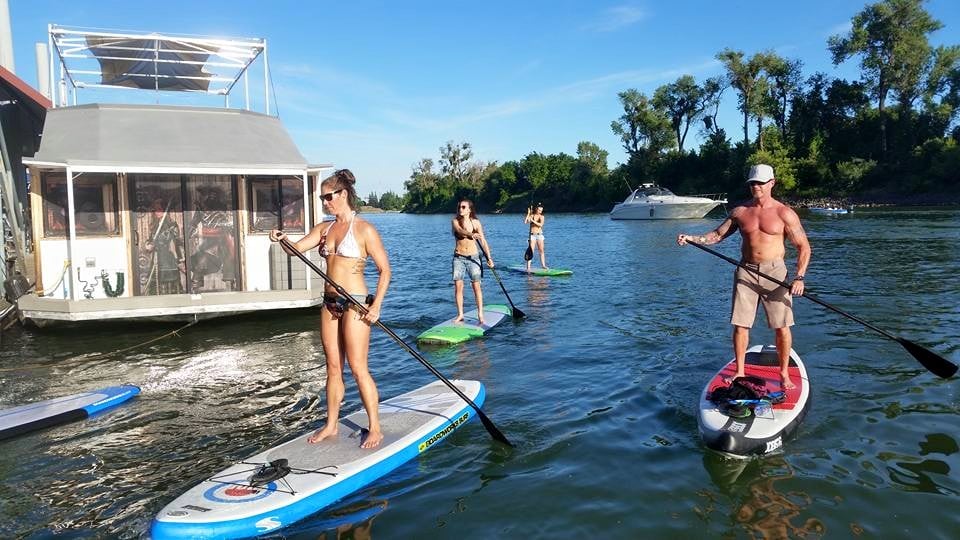 Make a splash for a good cause on the Sacramento river at the first Paddle 4 D.A.R.T. fundraiser on Aug. 8, when stand-up paddleboarders will compete to benefit Sacramento's Drowning Accident Rescue Team (D.A.R.T).
At this inaugural fundraiser, you can watch from Crawdad's on the River and enter a raffle to win a paddleboard or gift card from restaurants and businesses like Crawdad's, Chevys and Flow Stand Up Paddle. Crawdad's will feature menu specials benefiting the fundraiser and a DJ will be spinning music on a floating stage in the river.
"We're always encouraging water safety and there's a really big stand-up paddleboarding community here in Sacramento, so [the event] took off from there," says Kelsey Follett, an event organizer.
Paddle 4 D.A.R.T. will start at 9 a.m. with a four-mile solo race for more experienced paddle boarders that begins in front of Crawdad's before winding around the floating stage, and heading down river, turning around near Discovery Park.
The second race, a four-person team relay, begins at 11 a.m. The relay is designed so that more inexperienced paddleboarders can join in a more casual, lighthearted race. For those who manage to stay upright and dry, Flow Stand Up Paddle staff will be waiting around the floating stage to soak participants with water guns. Paddle 4 D.A.R.T hopes to attract about 75 participants for the solo race and relay.
All proceeds from the event will benefit D.A.R.T, which is on call for the region 24/7 and relies entirely on donations, grants and fundraiser events for its $70,000 yearly operating budget. The group, comprising 12 divers and dozens of volunteers, does emergency water rescues as well as recoveries and provides water safety teams for any water-based event, free of charge. Follett predicts the event will raise at least $10,000 and that she hopes for a major turnout to support the cause and the rescue team.
The Sacramento region averages eight drownings per year, and five lives have been claimed by drowning accidents in the past three weeks on the American River near Tiscornia Beach. The need for community outreach—especially basic tasks like educating the public about wearing lifejackets—is apparent.
"In one of our initial meetings, all of [the team's] phones went off and one of them said, 'A kid went down at Discovery,' and just like that they were gone to save this kid's life," Follett says. "It's important to educate [the community] about water safety before it becomes an accident."
August 8. 9 a.m.-3 p.m. Crawdads on the River. 1375 Garden Hwy. 929-2268. paddle4dart.com
You Might Also Like
County fairs bring fun, food and festivities to the weeks ahead
Five fun ways to experience whitewater rafting this summer
20 fun, free things to do before the summer ends