Paragary's to reopen this spring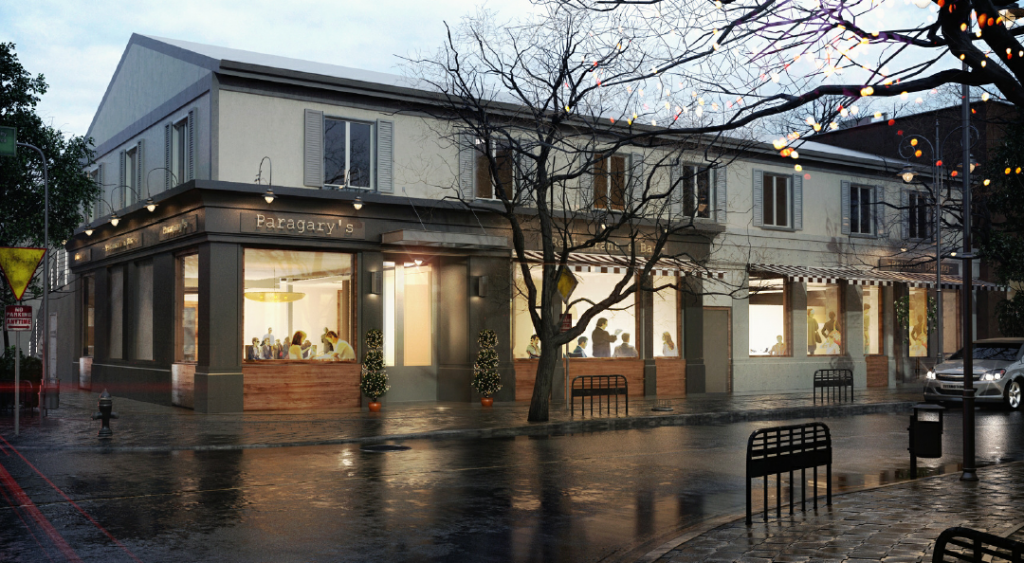 UPDATE: Randy Paragary hopes to reopen his flagship restaurant, Paragary's, on Friday, June 12, starting with dinner service. He plans to begin offering lunch and weekend brunch soon thereafter. Sample menu items listed at a pre-opening party included croque monsieur, Dungeness crab beignets, vanilla custard French toast, and the return of Paragary's famous hand-cut rosemary pappardelle and wood-fired pizzas.
The highly anticipated reopening of Paragary Restaurant Group's flagship location at 28th and N streets in midtown is set for this spring.
The restaurant, which Randy Paragary first opened in 1983, has been remodeled with modern touches by Sacramento-based Ellis Architects and PRG's co-owner Stacy Paragary and will feature a spacious patio with olive trees, waterfalls and a fireplace.
Scott Ostrander, who has been the head chef at Esquire Grill for the past two years, will transition to helming the kitchen at Paragary's. Ostrander says he's been planning the menu and testing dishes for the past five months and while specific menu items are still being determined, he revealed the dishes will be heavily influenced by Mediterranean cuisine. Paragary's will also offer brunch on Sundays for the first time.
"Randy has lunch [at Esquire Grill] every Tuesday and we've been plugging him with dishes and ideas," Ostrander says. "Think France, Italy and Spain. The techniques and kitchen dynamic will be very French, but we're still focusing our concepts."
Despite Paragary's history of introducing Sacramento to wood-fired pizza, Ostrander says the revived location's menu—while it includes pizza—won't lean heavily on that specialty. Instead, expect to see many salads, soups, small bites and entrées with seasonal ingredients, sourced from local farms like Del Rio Botanical and Riverdog Farm—and a twist.
"We're deviating from what a lot of people do," he says. "Maybe you're going to get quail and duck or chicken in a form that may not be the most popular, like chicken liver mousse done in a slightly different, more composed way."
A strong, seasonal cocktail program is also in the works, led by current Paragary beverage director Brad Peters, and the new location will have its own baking room for rotating desserts.
Paragary's will be open for lunch and dinner, with Sunday brunch service in the works soon after the opening.