Park(ing) Day will transform a downtown street into interactive parklets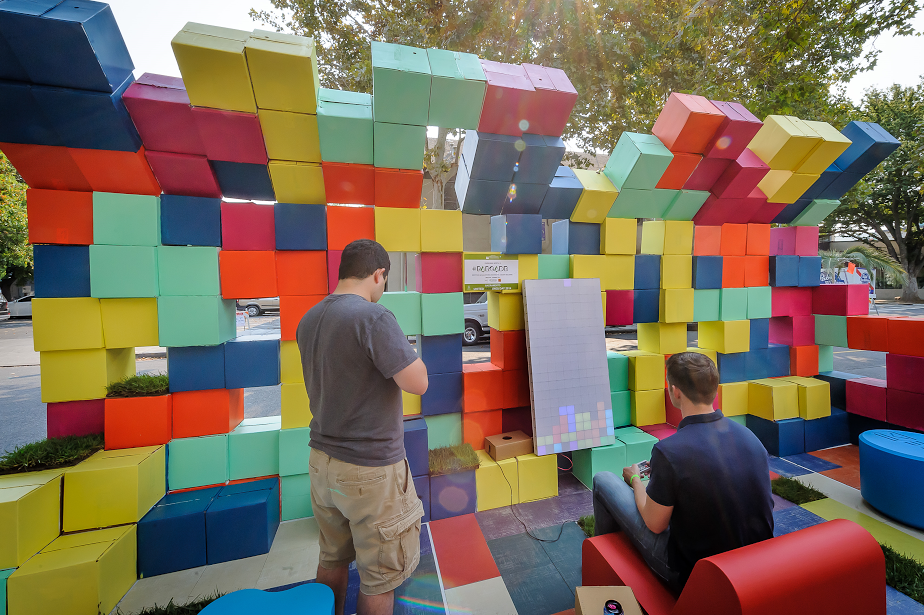 Picture an elevated sand dune reminiscent of the beach, a conch-shaped sculpture that makes musical notes with ear trumpets, a Zen garden with palm trees, beach chairs and driftwood, and a gaming station with Pac-Man and street racing—all smack dab in the middle of downtown.
You won't be able to park your jalopy on 9th Street between J and K on Sept. 16, when Sacramento United Park(ing) Day returns from a one-year hiatus, transforming metered parking spaces into pop-up parklets inspired by the theme "Play." On the other hand, you won't get a ticket for lingering in any of these fantastical oases.
A total of 15 local groups of architects and design firms will participate in this year's showcase, including Stafford King Wiese Architects, Lionakis and Stantec. Each group will receive a designated 9-by-22-foot stall in front of 9th Street establishments like Estelle's Patisserie, Temple Coffee and Blackbird, the latter of which is planning to construct a permanent parklet in the future.
To view sketches of the parklets, click here.
Beginning at 9 a.m., passersby can watch construction and converse with designers, then explore the finished products until 7 p.m., engaging with interactive displays like Hogue & Associates' mini-carnival parklet under a fabric circus tent, with concession stands and prizes for fair-themed games like balloon darts and ring toss.
Kimberly Garza and Dalton LaVoie, members of the California Sierra Chapter of the American Society of Landscape Architects, the event's main sponsor, are excited to organize this year's exhibits in a lively part of downtown Sacramento.
"We hope that not only will [Park(ing) Day] bring awareness to what's possible on our streets, but it will also get people more involved with the city and feel enriched by it through designs and art," Garza says.
In 2005, the first United Park(ing) Day launched in San Francisco when art and design studio Rebar transformed a typical downtown parking space into a temporary public park with wooden benches and trees. Since then, the event has became a global movement with groups in countries like the United Kingdom, Germany and Singapore hosting their own versions of the event.
LaVoie and friends hope Park(ing) Day will demonstrate how Sacramento's bustling streets can be activated artistically and inspire future events and installations.
9 a.m.-7 p.m. 9th St. between J and K streets. asla-sierra.org
You Might Also Like
Inaugural Sacramento Mural Festival readies to paint the town
A new fair-trade boutique to open in midtown
Food Truck Cinema launches in Roseville with two outdoor screenings