Perk up your weekend at Sacramento's first Caffeine Crawl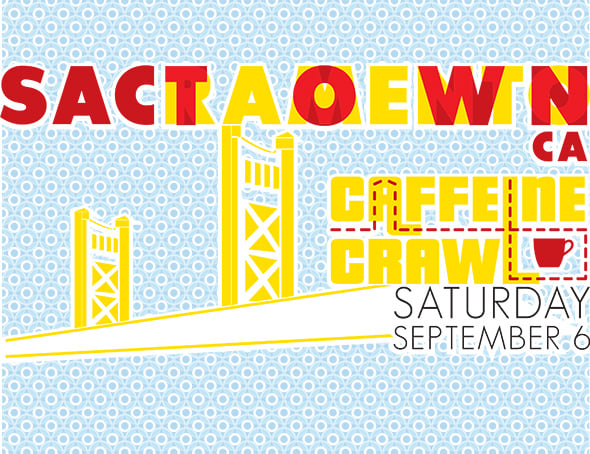 Cool beans! Sacramento's growing reputation as a coffee hub gets a further boost on Sept. 6 when the city hosts the Caffeine Crawl, a national touring affair featuring citywide events at coffeehouses and roasteries in locations like Vancouver, San Francisco and Denver.
Founded and organized by The Lab, a boutique marketing firm, Caffeine Crawl began three years ago and has taken place 24 times since then, according to The Lab's Emily McIntyre. "We look out for cities with strong coffee cultures, and Sacramento is one of those," she says. "I've been consistently excited by the professionalism that the shop owners in Sacramento exhibit, and it's offset by this great friendly welcome and healthy sense of competition."
Caffeine Crawl participants first sign up online, and receive an itinerary detailing one of three start locations—Insight Coffee Roasters, Old Soul Co. or Chocolate Fish. At those and subsequent destinations—which include other coffee hot spots like Pachamama Coffee Cooperative, Son of a Bean and Fluid Espresso Bar—proprietors will give presentations on their history and topics like sourcing and roasting methods, as well as offer tastings of their brews.
Each "crawl" is customized to emphasize the unique personality of each host city, and as a cycle-centric community, Sacramento will fittingly be the first one to offer two bike-only routes, both of which will be led by local cyclists and eventually link up with the other four crawl groups for more tastings and caffeinated fun at a celebratory after-party at Temple Coffee Roasters.
"[Coffee roasters] collaborating and contributing to the whole community helps everybody," says McIntyre. "We really believe in Sacramento."
The Caffeine Crawl takes place Saturday, Sept. 6, from 10:30 a.m. to 2:30 p.m. Tickets range from $25 to $32. Visit caffeinecrawl.com to sign up or learn more.