Pet-A-Palooza lets the dogs out for a canine-friendly festival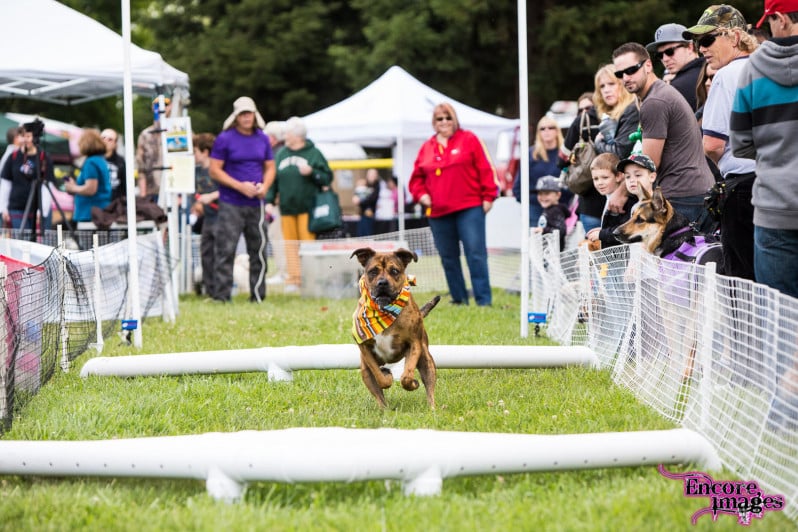 The sixth annual Pet-A-Palooza returns to Sacramento on April 25, with bone-a-fide fun for both dogs and animal lovers alike.
Expect over 1,000 four-legged friends to join this year's party, which will include a live concert by "Bubbly" artist Colbie Caillat and British pop singer Katy Tiz, known for her single "The Big Bang."
"[This is] a very pet-friendly and pet-oriented event," says Valerie Masters, Sacramento SPCA's community services director. "It's a one-stop shop for people to learn about what's going on in the community for animals, whether it's rescue groups or shelters."
Every dog will have his day at the Doggie Fun Zone obstacle course, in which Fido can chase furry toys through tubes and jump over various platforms.
Two-legged attendees can snack on treats like shaved ice and funnel cakes, and visit a beer garden featuring pours from local breweries and Blue Moon. Other event perks include a petting zoo, pony rides, a "Wild Things" show featuring rescued, exotic animals, and a kids' area with a rock climbing wall and face painting.
Browse the more than 100 booths manned by the likes of Unleashed by Petco, The Local Bark and Pampered Pet Salon and Boutique. Plus, leave the bash with a new best friend: Over 20 nonprofit animal rescue groups—including the Sacramento SPCA, The Sacramento Chihuahua & Itty Bitty Meet Up Group and 1 Love Dog Rescue—will be represented at a pet adoption area, with 1 Love Dog Rescue doing on-the-spot adoptions at the event.
Free. 10 a.m.-4 p.m. Rusch Park. 7801 Auburn Blvd. sacramento.cbslocal.com
Related Links
First look: New dog park proposed for midtown
10 warm-weather ways to "spring" forward this season
Local favorites and visiting stars announced for 2015 Sacramento Music Festival