Plane Spotting
At airports throughout the world, creative new observation decks are giving both locals and travelers a first-class view of the friendly skies. Let's find a way to get a similar venture off the ground at Sacramento International.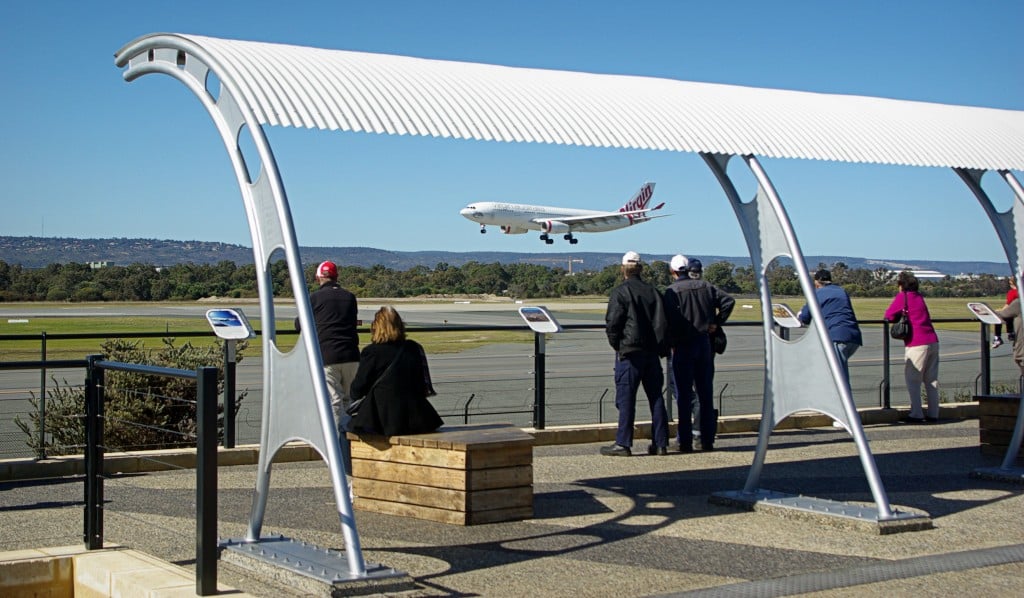 The Idea
The spectacle of flight has fascinated humans since the dawn of air travel, but it's still rare to get an up-close vantage of the majestic flying machines that transport us across the world. Increasingly, however, airports around the globe are creating observation decks of various shapes and sizes to accommodate vehicular voyeurs.
In recent years, observation decks have been built at airports in Baltimore, Berlin, Vienna, Atlanta, New York and Zurich, to name a few. And now San Francisco International is looking to add one too.
Some of them include historical or aviation exhibits. Others include cafes, restaurants and lounges. The observation platform at Raleigh-Durham's airport, which dates back to 1997, features miniature concrete runways for kids to play on, and doubles as a popular site for children's birthday parties. One of the coolest features at some of the observation decks is the ability to listen in as air traffic controllers communicate with pilots during landings and takeoffs.
But the real allure is the ability to simply marvel at the massive aircraft coming and going in spectacular fashion.
The Players
While some airports have observation decks just off-site (like Dallas and Seoul), the vast majority are on airport property. Some are built into the terminals; others are freestanding structures. Either way, Sacramento International Airport would need to either take the lead on such a project or endorse one proposed by an outside party. Clearly, there are security hurdles to overcome, but if dozens of other airports can overcome them, so can SMF.
The Bottom Line
In 2013, Delta built "Sky Decks" in Atlanta and New York for their frequent fliers, which the public can access for a $50 daily fee. But most observation decks are free, and are increasingly being employed as an airport perk.
In Perth, Australia (pictured above), the airport built its viewing area in 2011 with a capacity for 100 people and with a shelter designed to mimic a body section of a Boeing 747. An airport spokesperson says the platform is "extremely popular."
Over at San Francisco International, its spokesman Doug Yakel explains, "Our airport yoga rooms are a great example of something that is unique and creates a buzz. Our hope is that an observation deck can be something similar, transforming the airport into a destination unto itself." Roger that.