Popular SF cookie delivery company opens its first shop in Woodland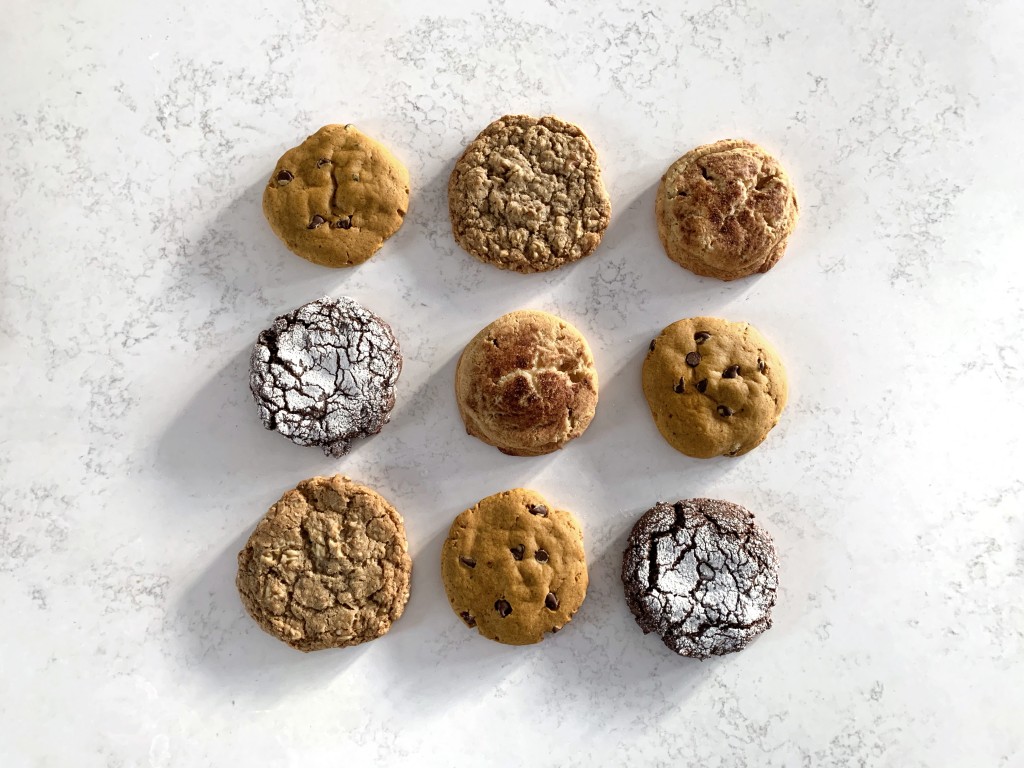 Local cookie monsters will have a new shop to invade when a Bond-inspired bakery opens this month in Woodland.
The San Francisco-based company Stirred, Not Shaken Cookies has been delivering sweet treats throughout the Bay Area via apps like Uber Eats and DoorDash since 2016, but when it came to opening its first brick-and-mortar store, owner Dan Ponticello decided to set up shop in his native Woodland.
When he heard about the availability of the 1,500-square-foot space on Main Street formerly occupied by Cookie Connection (the Roseville-based company shuttered all of its locations in June), Ponticello jumped at filling it. "I thought the best cookies I ever had in my life were from the Cookie Connection," says the baker of his go-to desserterie growing up. "[I loved] the size—as a kid the cookie seemed huge—and the fact that they were soft, versus crispy. They had a little bit of crunch on the outside, and then soft as you go toward the middle."
Stirred, Not Shaken—whose Yelp page is scattered with comments like "sinfully delicious" and "Best. Cookies. On. The. Planet."—will offer 20 staple flavors, such as the classic chocolate chip, ginger molasses (Ponticello's favorite), oatmeal, double chocolate crackle, German chocolate (with coconut and pecans) and s'mores. The lineup will also feature rotating varieties like a recent pumpkin chocolate chip or red velvet with cream cheese frosting, as well as vegan options and a gluten-free chocolate chip.
As for what to wash those cookies down with, the shop is expected to offer different milks (including oat milk), teas, and espresso drinks like a beet latte—espresso, steamed milk, ginger and beet powder—developed by Ponticello's girlfriend Jaclyn Hughes. A graphic designer by trade, she also helped create the look of the store, which Ponticello, a big Bond fan, describes as modern and sleek, with a black-and-white color palette as a nod to the type of elegant tuxedo 007 might wear—the British secret agent's martini order (shaken, not stirred) was the inspiration for the bakery's name. In keeping with the theme, wall décor may include framed movie posters of classic Bond films and a portrait of Sean Connery.
Though the shop is expected to open by the end of the month, Ponticello is offering free next-day delivery (via the company's website) through the holiday season to those who live in Sacramento, Davis or Woodland. Now that's a cookie connection we can get behind.
Stirred, Not Shaken Cookies is scheduled to open by the end of December. It's hours will be Mon.-Sat. 7:30 a.m.-3:30 p.m. 710 Main St. Woodland. 530-723-6001. stirredcookies.com
You Might Also Like
Darling Aviary takes roost downtown
Sacramento baker releases new cookbook
The underground Honey & the Trapcat to open in Old Sacramento