"Project Runway" star Richard Hallmarq opens a new retail store in Sacramento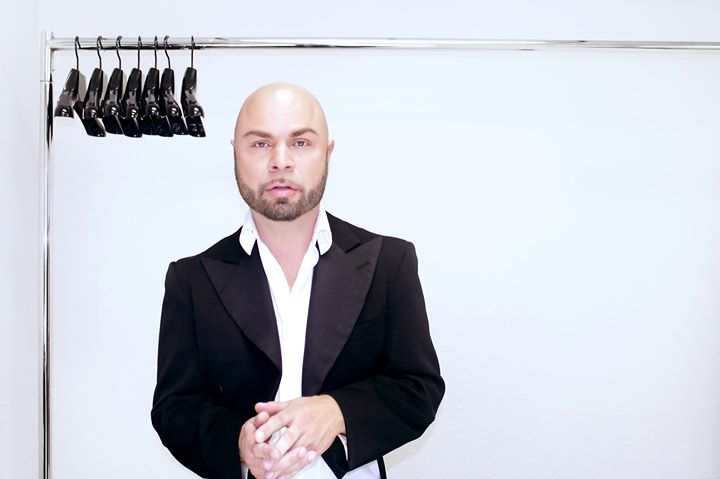 Sacramento-based designer Richard Hallmarq's passion for fashion earned him a legion of fans and industry raves during his star-making turn on Season 11 of Project Runway. And this Sunday, after creating spectacular styles at his midtown studio inside the Gallery 2110 Sacramento Art Complex this past year, Hallmarq will debut a brand-new standalone retail shop and showroom on 8th and H streets with a trunk show featuring his upcoming ready-to-wear spring-summer collection.
"I'm so excited because this is my first collection selling in my hometown in my own storefront space," Hallmarq says. "People can see my styles just walking by on the street. It's going to be cool!"
He'll be joined at the shopping event by fellow style maven Naima Mora, the winner of Season 4 of America's Next Top Model. The stylish stunner will be hosting a book signing of her recent memoir Model Behavior, in which she talks about her experiences in the fashion industry and shares modeling tips.
As for Hallmarq's new collection? "It's very chic," the designer says. "The clothing is super comfortable ready-to-wear, and with a quick change of the heels and jewelry, you can go to evening with it." Expect pool-party-perfect jersey maxi dresses, long flowing skirts, stylish loose T-shirts and tank tops in Hallmarq's signature black with a few pops of bright, bold colors.
The trunk show takes place on Sunday from noon to 5:00 p.m. at the new Richard Hallmarq retail store at 816 H Street. The shop's regular hours (Monday through Friday, 10 a.m. to 6 p.m., and Saturdays by appointment) commence the following day.
For information about future monthly events at the store, visit the Richard Hallmarq Facebook page or richardhallmarq.com.