'Project Runway' stars to present their new spring collections in Sacramento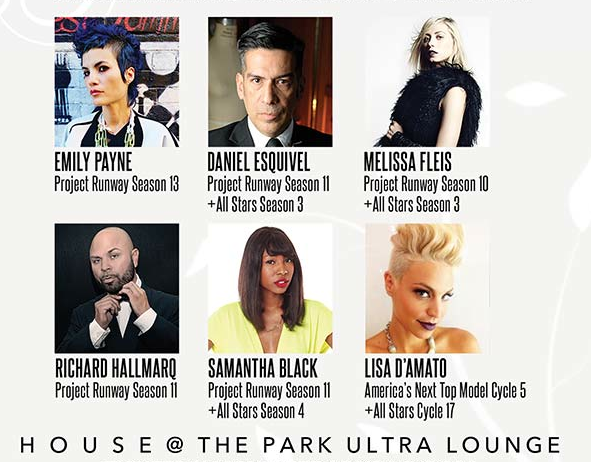 Local fashion designer Richard Hallmarq and four of his fellow Project Runway alums get set to rule the runway in Sacramento on Sunday, March 1, at "House: A Fashion Experience."
The chic showcase, which will be held at downtown's The Park Ultra Lounge and feature a runway show and pop-up boutique, will highlight the spring 2015 lines from Hallmarq, Melissa Fleis, Daniel Esquivel, Emily Payne and Samantha Black, all of whom starred in the Heidi Klum-hosted reality television series.
For Hallmarq (who opened his studio and showroom at 8th and H streets last April), this high-style evening not only presents an opportunity to unveil his new collection, but also to show off his hometown. "I wanted to invite some of my friends from [Project Runway] here so they can see Sacramento and what we have to offer," he says.
One of those friends, New York-based Samantha Black, who competed on Season 11 of Project Runway with Hallmarq, says that her spring/summer collection will be ultra feminine and colorful, plus "a little sexy and definitely sassy." And for his part, while Hallmarq plans to send models down the runway in his trademark black jersey staples, this season, he is also venturing outside the (sewing) box.
"I'm known for using predominantly black in my shows," says Hallmarq. "I decided to put a little twist on it and add some color—a little splash of red, a little splash of white. I'm super excited about it."
Adding to the excitement for attendees will be the chance to shop for runway favorites at the pop-up shop, and afterward meet the night's designers or take a selfie with event host Lisa D'Amato, who won America's Next Top Model: All Stars in 2011, and special guest Naima Mora, another past America's Next Top Model champion.
"House: A Fashion Experience" will take place on March 1 at 7:15 p.m. $10 per ticket. The Park Ultra Lounge. 1116 15th St. 442-7222. theparkdowntown.com