Project Runway
Sacramento to London? Beijing? Austin, maybe? Cities all across the country are aggressively pursuing new nonstop flights in a race to lure new companies and keep the ones they already have. Here's why it's critical that we help SMF to Score More Flights.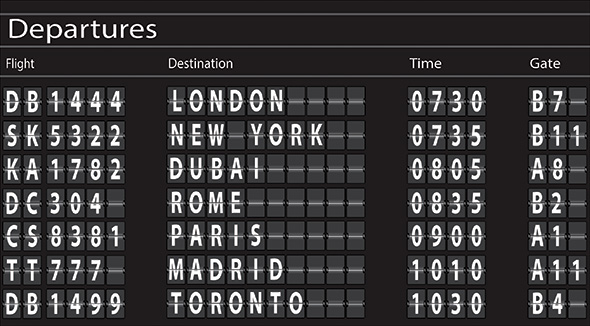 In early November, the city of Reno announced new nonstop air service to London starting in December 2015. And while the connection will be seasonal, depart only twice weekly, and take flight on an airline most of us have never heard of (Thomas Cook), it made the Biggest Little City in the World seem just a little bit bigger.
Of course, Sacramento is actually a whole lot bigger than the Biggest Little City, with a metro population nearly five times larger than Reno's. But the only nonstop international flight departing from Sacramento is to Guadalajara, Mexico. And yeah, Reno has that, too. So does Fresno.
In fact, of the 35 biggest metropolitan regions in the country, Sacramento (ranked at No. 27) has the fewest international flights of them all. Smaller cities with overseas air service include Cincinnati (to Paris), Austin (to London), San Jose (to Tokyo) and Salt Lake City (to Paris; and coming this spring, Amsterdam). Portland, which is only slightly larger than Sacramento, has nonstop service to Amsterdam, Frankfurt, Tokyo and Keflavik, Iceland.
Sacramento also comes up short in the number of flights to Mexico and Canada—the latter of which we lost nonstop service to back in 2008—and major domestic destinations as well (our only nonstop to New York is a red-eye).
So how do we turn this around?
In the highly competitive world of new route acquisitions, airports rarely, if ever, act alone. It turns out that it takes a village to reach the world. In cities across the country, political and business leaders aggressively work in tandem with their respective airports to attract new carriers and new routes.
And the reason they're spending extraordinary amounts of time, energy and money on what's called "air audience development" is because it can pay extraordinary dividends to the local economy by helping lure new companies, keeping growing companies in town, and making the city a more accessible tourist destination.
And thanks to the new Boeing 787 Dreamliner, which has higher fuel efficiency and longer range than other aircraft, mid-sized cities that were never able to lure international or transcontinental routes before, now suddenly can. But competition is fierce, with cities offering concessions on parking, airport fees, advertising and much more. Some cities even subsidize the airlines' costs.
According to The Columbus Dispatch in Ohio, five mid-sized U.S. cities are currently competing for one slot being considered for nonstop service to London via a British Airways 787. Nashville, St. Louis, Columbus, Cleveland and Indianapolis are reportedly in the running. Four of those five are smaller than Sacramento, and none are sitting on their hands.
For example, in early 2014, Nashville established a group of political, business and tourism leaders called the Nashville Air Service Coalition to aggressively court airlines for new flights. Among its members are the vice-chancellor of Vanderbilt University, the CEOs of the local chamber of commerce and the convention and visitors bureau, and the heads of local banks, law firms and healthcare companies.
And in April, citing the impacts that increased nonstop flights have on job creation, Columbus Mayor Michael Coleman announced a 14-member task force—including the CEO of the local chamber of commerce and the chairman of the region's Major League Soccer team—charged with making those new flights a reality. In August, a delegation from Columbus, which also included members of an 11-county economic development group called Columbus 2020, traveled to London to woo British Airways.
"This type of flight is part of our economic development strategy," Kenny McDonald, chief economic officer of Columbus 2020, told the Dispatch.
Cincinnati is equally aware of the importance of international travel. Even though the city currently has nonstop service to Paris, it's pushing hard to reestablish lost routes to London and Frankfurt, as well as obtain new service to Tokyo. Johnna Reeder, president and CEO of REDI Cincinnati, a 15-county job creation agency, told The Cincinnati Enquirer this past summer, "It is critical to our economic development efforts to maintain and grow our direct international flights. We can't give up on this issue."
At a time when cities are competing at a pace never before seen, it's critical that Sacramento keeps up.
In 2012, the Sacramento region got a taste of how critical air service can be to local companies when the area's largest publicly traded company, Folsom's Waste Connections, moved its headquarters to Texas.
At the time, CEO Ron Mittelstaedt cited California's poor business and tax climate as leading factors, but also repeatedly mentioned the need for easier airline access to cities around the country. "This was an issue for us, being a coast-to-coast, border-to-border company," he said when asked recently, citing the need for direct service to cities like Memphis, Des Moines, New Orleans, Wichita, Raleigh and Anchorage.
We may have lost Waste Connections, but we need to make sure other marquee companies stick around. The global video game company Electronic Arts, for example, is one of the tech world's biggest names, and members of its Sacramento studio fly weekly to its Austin studio. As of now, they have to catch connecting flights in cities like Salt Lake City or Las Vegas. But the head of the Sacramento studio, Mark Otero, says a nonstop flight between the two cities would benefit business, saving time and aiding in employee recruitment. "This generation of  IT workers is highly mobile," he says, explaining that the ability to connect to other cities quickly and easily is an important factor in the tech industry.
In all fairness, the airlines determine the routes, not the airports. And while Sacramento has some real challenges in attracting new routes—most notably our proximity to San Francisco International—we also have advantages, like a new billion-dollar airport terminal that opened in 2011 (which is currently operating at only a fraction of its capacity) and the fact that we're the capital of California. Our growing national status as a food and wine destination will only enhance our appeal as a region.
Sacramento also has a nationally visible mayor in Kevin Johnson who is currently the president of the U.S. Conference of Mayors. In other cities, mayors have personally gotten involved in courting airlines around the country and the globe.
As part of the successful efforts to lure nonstop service to Tokyo, San Jose Mayor Chuck Reed traveled to Japan in February 2011 to meet with the CEO of All Nippon Airways. In January of 2013, All Nippon launched service between the two cities with Boeing's new 787 Dreamliner. And on a 2012 visit to Beijing, Philadelphia Mayor Michael Nutter met with executives at Air China to discuss nonstop service between China and Philly.
Perhaps UC Davis could be a leader in helping to secure nonstops to Asia. Not only is it actively working on a third campus for its World Food Center that could precipitate increased global travel, but the school also launched its new Confucius Institute in 2013, celebrating Chinese food and culture; and the university's single largest group of foreign students is now coming from China, with nearly 2,000 currently enrolled. (Drexel University's Sacramento campus also has a growing contingent of Chinese students.)
And with a new Sacramento airport director, John Wheat, who took the reins just last year; a new CEO at the Metro Chamber, Peter Tateishi, starting in January; and the formation of the new Greater Sacramento Area Economic Council, the time is ripe to form our own task force to assist the airport in its efforts to increase air service.
At a time when cities are competing at a pace never before seen, it's critical that Sacramento keeps up. These kinds of efforts take years of work, so the time to start is now.
If you're still not convinced, consider the recent election results in Nevada. On Nov. 4, a man named Mark Hutchison was elected lieutenant governor of our neighboring state, and told the Reno Gazette-Journal that one of the first things he would do in his position is form a task force to bring more direct flights to Reno. Part of his reasoning: "I would like to see us have a real concerted effort and spend time in California [luring businesses to Nevada]," he told the paper.
Them's fightin' words right there, Sacramento. Let's make sure that by the time the next election rolls around, we are in a position to send Mr. Hutchison a one-way ticket to somewhere far, far away—courtesy of Sacramento International Airport.