Punch Bowl Social and other Downtown Commons eateries ready to open their doors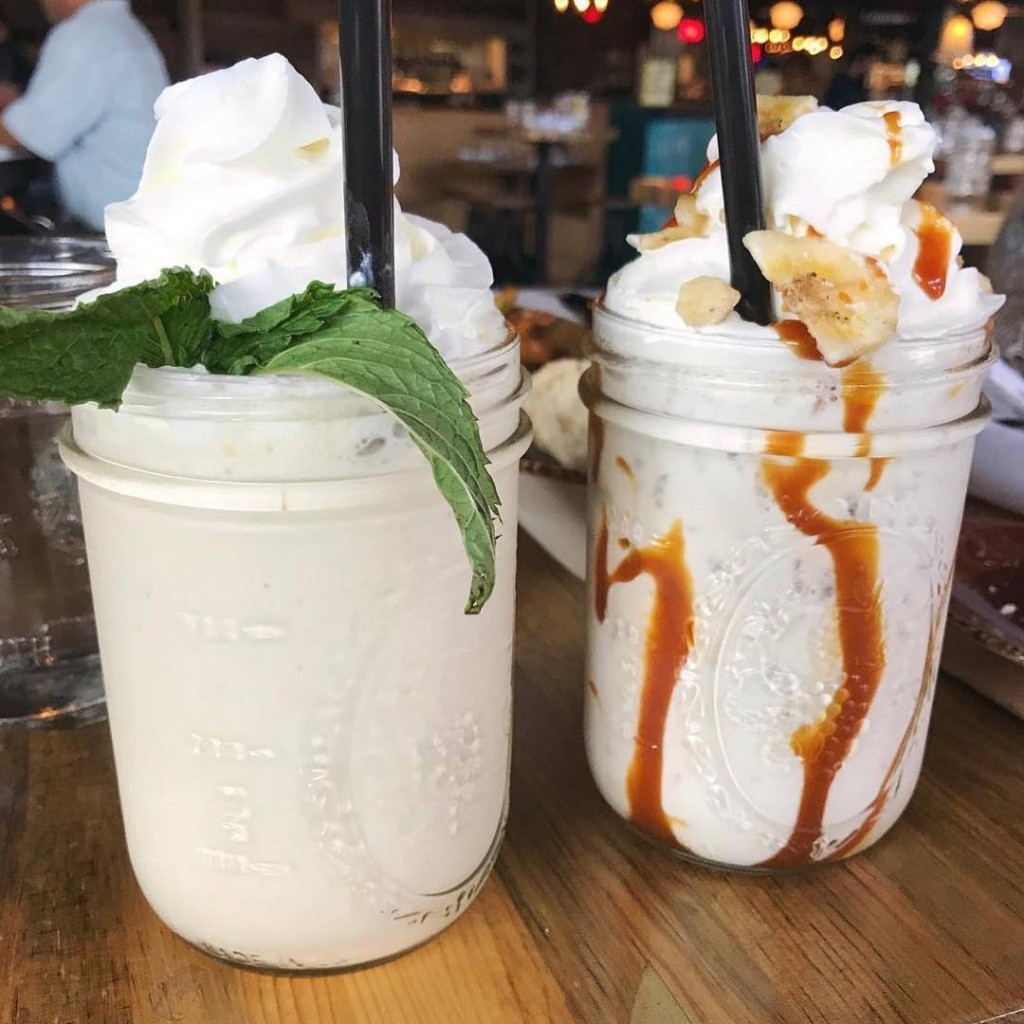 This Friday, Dec. 15, Punch Bowl Social will open its Sacramento location in the Downtown Commons (DoCo) plaza, as the newest addition the burgeoning downtown district.
The first Northern California location of the Denver-based chain will open its doors at 9 p.m. on Friday, Dec. 15, occupying a two-story, 25,800-square-foot space above the soon-to-open Urban Outfitters store, across the plaza from Golden 1 Center. The chain boasts an "eatertainment" concept, and the River City locale, which can seat upwards of 500 and becomes a 21-and-older establishment after 10 p.m., will feature vintage arcade games (think pinball and Frogger), two four-lane bowling alleys, two bocce ball courts, two soundproof karaoke rooms, and two virtual reality gaming areas.
The main 360-degree bar (one of three bars in the space) will be surrounded by TVs playing sports, and will feature a lengthy drinks menu created by Punch Bowl Social's head mixologist Patrick Williams with cocktails like the spirit-forward Two Hats Blues (Old Overholt rye whiskey with St. Elizabeth's Allspice Dram and Bénédictine liqueur), and nonalcoholic Jeannette's (strawberry syrup, lime and aloe vera juices).
Williams also touts the namesake punches like the Watermelon Polo Bowl (tequila, watermelon spearmint tea, watermelon shrub, strawberry syrup and lime), the boozy milkshake program, and the 12 beer taps boasting a hefty selection of California beers, including local brews from Knee Deep and Auburn Ale House.
"Sacramento and this part of California have so many great breweries and distilleries," says Fisher, who aims to create a regional bent on the beverage menu with every Punch Bowl Social. "We tasted everything we could get our hands on. We tasted 150 beers to make our selection of 12. All of our beers besides Coors Light are from California, and it's a big deal for us to use local vendors. We do a really cool local bloody Mary mix here from (Preservation & Co.)."
Punch Bowl Social, which will be open for lunch and dinner on weekdays, as well as brunch and dinner on weekends, will present a menu created by James Beard Award-winning chef Hugh Acheson, featuring elevated diner foods such as a classic lobster roll, a chicken pot pie topped with puff pastry served in a cast iron skillet, and Snake River Farms' Kobe beef hot dog topped with fried shallots and Southern chow chow relish, a favorite of Punch Bowl Social CEO and founder Robert Thompson, who says he "won't serve anything on the menu that I won't feed my kids." Breakfast items like the grit breakfast bowl with tasso ham, sauteed kale, pickled peppers and white cheddar topped with two eggs, will be served on weekdays until 3 p.m.
"When I was deciding what the culinary format was going to be for Punch Bowl, diner was universal," Thompson says. "Everybody eats at a diner. Then the trick was to elevate that comfort food to something that was contemporary. [Chef] Hugh understands that really great food is great ingredients made with love in a simple way."
On the heels of Punch Bowl Social's opening, Echo & Rig, the New American steakhouse at the base of the Kimpton Sawyer, is expected to open mid-January. The second location of chef-owner Sam Marvin's butcher shop-and-steakhouse in Las Vegas, Echo & Rig boasts a nose-to-tail philosophy of using the whole animal—which are all grass-fed or grass-finished—for its offered meats, including cuts like bavette, rib-eye cap and spencer (aka a boneless rib-eye). The menu will also highlight small bites like portobello fries with herb aioli and grilled thick-cut bacon served with barbecue sauce, while the restaurant's interior will have a modernist vibe with wood, stone and rock accents and comfy leather chairs.
"People like steakhouses, but they're not crazy about the stuffiness," Marvin says. 'We're bringing [Sacramento] a New Age American steakhouse—very archival in feeling with more sophistication."
While the Echo & Rig flagship serves brunch on the weekends, Marvin says the DoCo location, which will not have a butcher shop attached like its Vegas sister spot, will accommodate Sawyer guests with daily breakfast beginning at 6:30 a.m. The morning menu will feature such items as madeleines, scones and croissants, as well as heartier breakfast fare and sandwiches, and a fresh-squeezed juice program.
Marvin says Sacramento is the ideal place for his second Echo & Rig location due to its rapidly growing restaurant culture.
"With the [development in] Ice Blocks and midtown and downtown, it feels like a location that's ready to go nuts," he says. "It is exciting for me."
In the spring, DoCo will also welcome Estelle Bakery & Patisserie, Popbar—a shop that specializes in artisan gelato pops—and Pressed Juicery to its lineup. Estelle owner Esther Son hopes for a February opening for her French bakery, which was a popular spot for pastries, macarons, baguette sandwiches and weekly brioche doughnuts at 9th and K Streets until it closed in August 2016. Patrons can expect a similar menu at the new downtown locale.
Meanwhile Popbar co-founder Reuben BenJehuda, who opened the first location of the expanding gelato franchise in New York's West Village in 2010, is aiming to open this first Sacramento location (and second in Northern California; there is one in San Jose) in March.
The shop will carry the brand's signature gelato popsicles, which customers can order plain or customize with all-natural dips and toppings—think chocolate, caramel, crushed nuts and coconut—as well as sorbet and yogurt pops. BenJehuda says that while the stores all carry the most popular base gelato flavors of vanilla, chocolate and strawberry all the time, each store also has the ability to serve rotating flavors that are relevant to their customers. "It's like having mom-and-pop stores all over the country," he says.
L.A.-based Pressed Juicery will also open at DoCo in the spring, joining the 3-year-old Folsom shop and the recently opened Ice Blocks locale to become the third location in the region. CEO and co-founder Hayden Slater says health nuts can expect to find Pressed Juicery's full line of cold-pressed juices that use ingredients like mint, pineapple, aloe vera, ginger, carrots and kale, as well as Pressed's vegan Freeze (a plant-based frozen-yogurt-esque treat), and their "version of super food lattes" called Heat, which mixes flavors like beetroot, matcha and turmeric with the juicery's vanilla almond drink.
A new Häagen-Dazs shop opened its first Sacramento store in Downtown Commons outside Golden 1 Center on Nov. 1, scooping out ice cream in flavors like sea salt caramel truffle Mondays through Saturdays from 10 a.m. to 9 p.m. Barbecue restaurant Sauced opened on the 7th Street side of Downtown Commons in January 2017.
Follow Sactown magazine on Instagram, Twitter and Facebook to stay up-to-date on the latest Sacramento news.
You Might Also Like
New interactive cycling facility to open downtown
The California Museum unveils its 2017 Hall of Fame exhibit
​A weekly pop-up will serve up fresh doughnuts in midtown