Raise a glass at these five Sacramento Beer Week events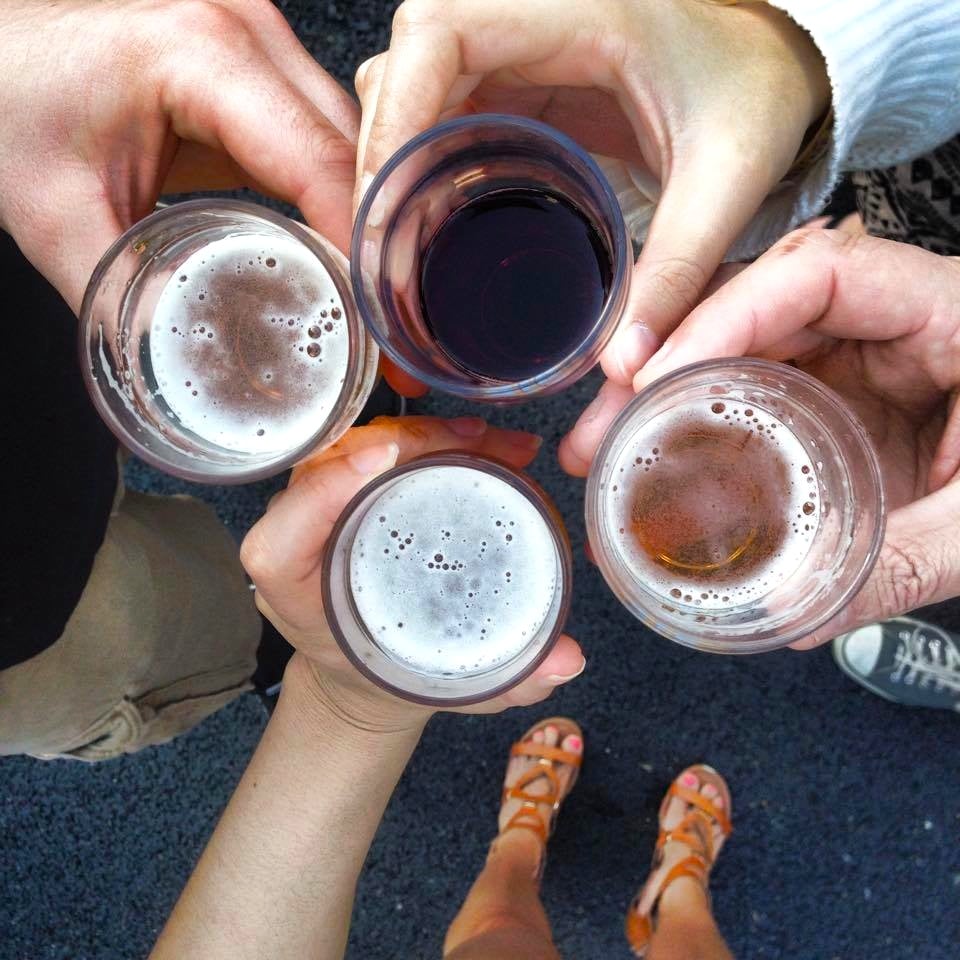 Sacramento Beer Week is just around the corner and in preparation for the seventh annual sudsy celebration, from Feb. 25 to March 6, we've scouted five fun events that will have you sipping IPAs by the Sacramento River and indulging in a Hawaiian feast paired with local brews. Cheers!
Beer Trivia Night
Feb. 26 Test your knowledge on all things beer at this special trivia night at Sudwerk Brewing Co., which will quiz guests on topics that range from basic brewing facts, like the difference between a lager, beer and ale, to historical knowledge of events like the German Beer Purity Law. And if you need a little liquid courage, sip on several of the Davis taproom's signature brews, including Cascaderade India Pale Lager made with dry hops from Washington state's Yakima Valley, or The Flagship, Sudwerk's original piney and citrusy IPA-mixed lager. The trivia night's winning team will score tickets to the brewery's seasonal Hopped Up Comedy Show hosted by Los Angeles-based comedian James Frey. Free. 4-6:30 p.m. Sudwerk Brewing Co. Dock Store. 2001 2nd St. Davis. 530-756-2739. sudwerkbeer.com
Sacramento Beer Train
Feb. 26 Hop aboard this three-hour beer-filled evening cruise along the scenic Sacramento River. You'll sample selections from Northern California beerhouses, such as San Francisco's 21st Amendment Brewery, Hopland-based Mendocino Brewing Company and Humboldt's Lost Coast Brewery while munching on snacks like pretzels with beer cheese dipping sauces and peanut butter chocolate cookies sprinkled with toasted beer nuts. For something more filling, try the Beer Lover's Sandwich with grilled turkey kielbasa sausage and Havarti cheese between a pretzel bun. And as the night comes to a close, take in the train ride's sights while listening to tunes from Tracy-based blues ensemble Blue-a-Fuse. $25-$65. 6:30-9:30 p.m. Sacramento River Train. 400 N. Harbor Blvd. West Sacramento. (800) 866-1690. sacramentorivertrain.com
Hawaiian Roast Dinner with Beer Pairing
Feb. 27 & 28 Oahu comes to Sacramento for two tropical nights at Rubicon Brewing Company, whose chef Jeremy Gunthrie will serve up an authentic Hawaiian roast dinner. Gunthrie spent several years living in Hawaii, and will tap into the islands' influences to concoct a menu that includes a spicy, citrus-infused lomi lomi salmon and tomato salad, smoky slow-cooked kalua pork, house-made macaroni salad and steamed purple sweet potatoes—all served over banana leaves with a bed of white rice. For dessert, try the haupia, a traditional Hawaiian coconut milk-based pudding, and wash it all with the debut of Rubicon's light Hefeweizen American wheat beer in tropical flavors like lemon, mango and pineapple. $13. 11 a.m.-10 p.m. Rubicon Brewing Company. 2004 Capitol Ave. 448-7032. rubiconbrewing.com
5K Beer Run
Feb. 28 Jog off your hangover during this third annual 5K fun run that begins and ends at Land Park-based New Helvetia Brewing Company, where you can hydrate with signature brews like its woody and aromatic Buffalo Craft Lager, citrusy Rough and Ready Red IPA and the pub's rich Homeland Coffee Stout. Upon registration, runners receive one voucher for any of New Helvetia's tap drinks, as well as the perks of relaxing with complimentary five-minute massages and noshing on food truck fare from the likes of Chando's Tacos and R C Pizza Wagon. $40 ($35 in advance). 11 a.m.-3 p.m. New Helvetia. 1730 Broadway. 469-9889.
Capitol Beer Fest
March 6 Sacramento Beer Week closes with a massive finale on Capitol Mall featuring more than 125 breweries, from local favorites like The Monk Cellar in Roseville to out-of-state brewers like Alaskan Brewing Company. Choose from over 300 varieties of craft beer, including 21st Amendment Brewery's exotic Toaster Pastry (an Indian-style red ale) and spicy El Sully Mexican lager. Restaurants and food trucks like Dogtown, Slightly Skewed and Cousins Maine Lobster will be on hand to sate your appetite while San Francisco classic rock cover band Daze on the Green sets the mood. $15-$65. 1-5 p.m. Capitol Mall. 3rd St. to 7th St. 691-2311. capitolbeerfest.com
For tickets and to check out the full lineup of events for this year's Sacramento Beer Week, visit sacbeerweek.com.
You Might Also Like
Sacramento Beer Week returns with larger, sudsier festival
Hit the street in boxers and briefs at the fifth annual Sacramento Undy Run
Downtown's Whired Wine bar will open with winemaker series featuring local vino