Raise a glass at these spirited Sacramento Cocktail Week events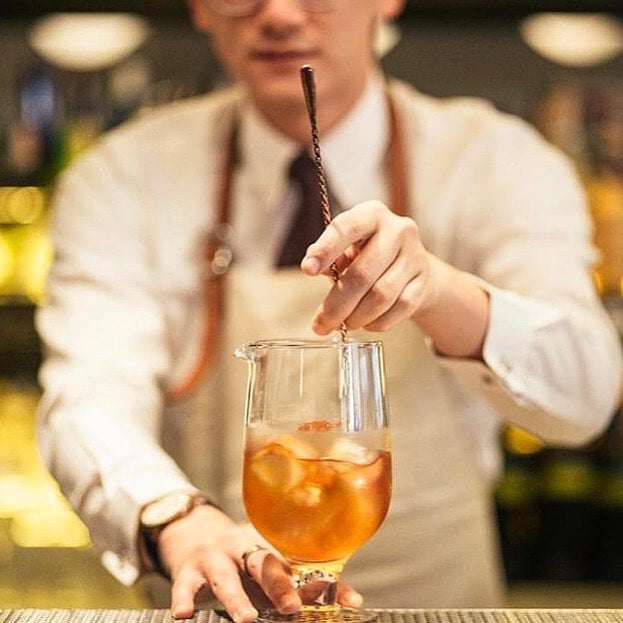 Sacramento Cocktail Week, the city's annual celebration of all things shaken and stirred, is back Sept. 10-16 for its 10th year. Here are five events that may spike your interest—from a potent pool party to a David Bowie-inspired cocktail tasting.
Master's Competition
Sept. 10 Old Ironsides, the first Sacramento bar to obtain its liquor license after Prohibition, will help kick off this year's Cocktail Week with a tipple showdown that challenges area bartenders with at least 15 years behind the bar to whip up two classic cocktails and one signature creation to be judged by industry experts. Last year, Ella bartender Chris Dooley took first place for his smoke-filled blackberry bramble with an ice sphere infused with cherrywood and lavender. This year bartenders will be mixing up drinks with Old Grand-Dad bourbon whiskey for you to sip as you cheer on your favorite competitor. Free. 2-5 p.m. Old Ironsides. 1901 10th St.
Death Race 2017
Sept. 10 Cocktail Week's a drag at this event, during which 16 bars from Sacramento to San Francisco will compete by sending tricked-out tricycles on a "Death Race" down R Street. B-Side plans to take to the streets on a Mad Max-themed tricycle, and you can watch them while nabbing drinks from nearby haunts like Amaro and Bottle & Barlow, who are planning themed cocktail menus for the event. The Sheastie Boys (a female-led tribute band) and DJ Hells Bells will play as the race gets underway. Free. 6:30 p.m. R St. between Amaro and Bottle & Barlow.
Pool Party
Sept. 11 Cocktails with Jägermeister, Redemption Whiskey and other spirits will make a splash at this event at the Hyatt Regency's sparkling downtown pool, which will be filled with cheeky floaties like inflatable pizza slices and swans. For $5 each, you and your squad are granted access to a poolside open bar as Sacramento's DJ Epix mixes hip-hop beats all afternoon long. $5. 1-4 p.m. Hyatt Regency Sacramento. 1209 L St.
The Art of the Cocktail
Sept. 12 Performance painter and America's Got Talent finalist David Garibaldi will open up his Sacramento studio to judge this combined cocktail/cooking competition, during which seven local chefs and bartenders—from Woodlake Tavern's bar manager Brett Walker to Kru's chef de cuisine Tyler Bond—will team up to sling celebrity-themed bites and booze inspired by Garibaldi's abstract paintings of notable figures like David Bowie, Andy Warhol, Audrey Hepburn, Bruce Lee and Frida Kahlo, which will be on display at the event. $75. 6-9 p.m. 1730 12th St.
It Takes Two to Tiki
Sept. 13 During this fourth annual cocktail competition at The Red Rabbit, bartenders will (literally) band together in oversized Hawaiian shirts, using one hand each to make cocktails with Spiribam rum and beers from the Bay Area's Anchor Distilling. The Red Rabbit's kitchen will stop dinner service early for the event, serving tiki-themed cocktails and appetizers at their back bar, as judges like Buddy Newby (a co-owner of midtown's Jungle Bird) and Daniel Parks (the beverage director of San Francisco's Pagan Idol tiki bar) choose the best tropical creation. Free. 9 p.m. The Red Rabbit Kitchen and Bar. 2718 J St.
For a full list of Sacramento Cocktail Week events and tickets, visit sacramentococktailweek.com.
You Might Also Like
Four frozen, boozy drinks to put on your tab this summer
See what's brewing at the third annual California Craft Beer Summit
A pizza parlor with self-serve beer and wine on tap will open in Sacramento