Raise a glass to Sacramento's newest advanced sommelier, Elizabeth-Rose Mandalou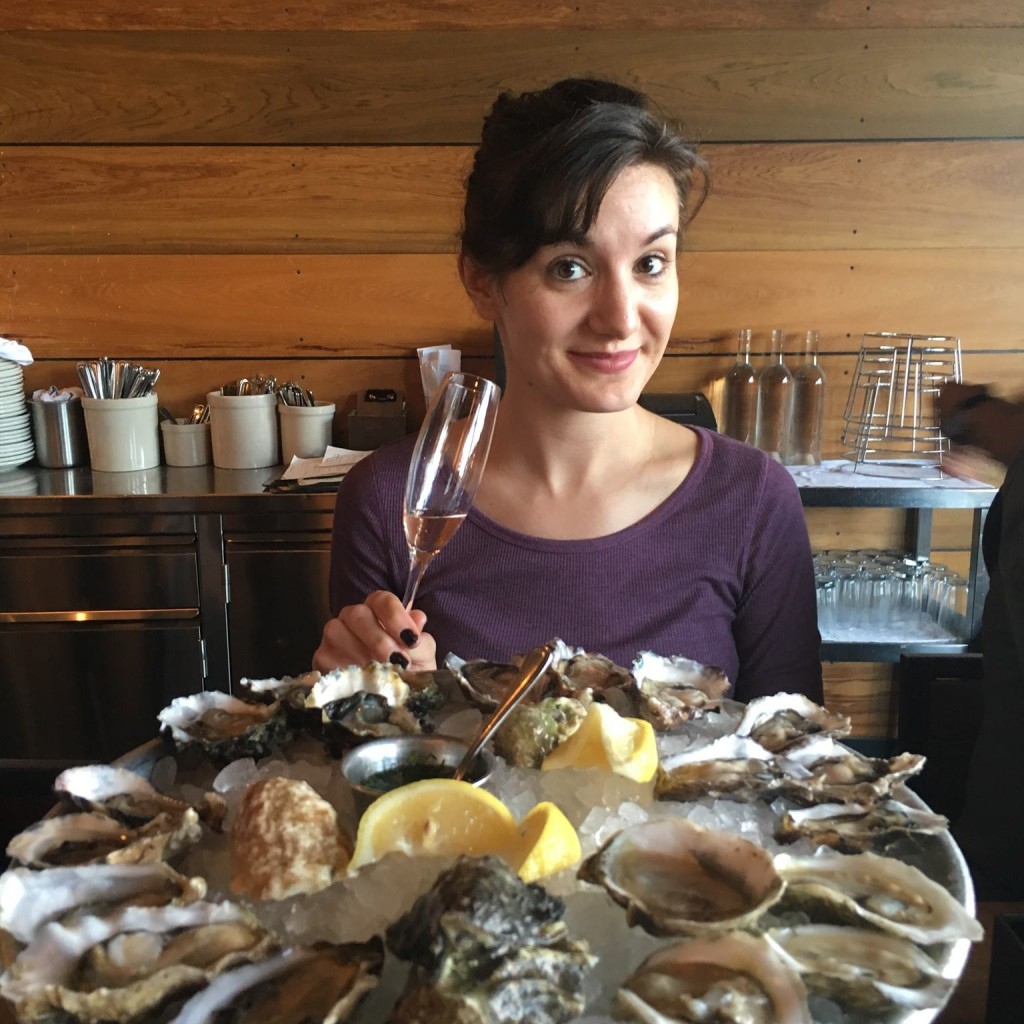 On July 12, Elizabeth-Rose Mandalou became the third Sacramentan to achieve the coveted and arduous Advanced Sommelier level as awarded by the Court of Master Sommeliers, which was established in 1977 to elevate beverage standards in the dining industry. Mandalou, who is the first local woman to achieve the level, joins the rarified ranks of her mentors—and study partners—Jeremy Reed of Ella and Keith Fergel of Taylor's Kitchen, both of whom will sit for the even more daunting Master Sommelier exam later this month (the exam is so famously difficult that a film called Somm was made about it in 2013). Not all wine authorities opt to go the certification route, of course, but a growing cadre of local experts are attempting to achieve this prestigious distinction.
Mandalou first honed her craft working under Reed at Ella, and she is co-owner of Woodlake Tavern and Uptown Pizza Kitchen with her husband Deneb Williams, former executive chef at The Firehouse. The couple's third restaurant, Allora, will open in East Sacramento by early 2018 with a wine-centric seafood menu.
We chatted with Mandalou about the rigorous test, her next big goal, and what she actually loves to drink on a night out.
The three-day-long Advanced Sommelier exam, which is only given once a year, is notoriously difficult to pass. What was it like?
It was intense, but it's done! I am still whirling today.
The first day we had a mock restaurant where we each had two tables to serve, with two Master Sommeliers at each table. We were given 15 minutes to look over a wine list and a menu to make pairings. They want to know about the regions and the producers. They ask you things you can't know, just to see how you handle not knowing. They mispronounce things to see if you'll correct them, because you should never correct someone in your dining room. They set you up. It was intense.
Day two was the blind tasting. Being across the table from three Master Sommeliers and having four minutes per wine is intimidating. The last day was more blind tasting, dessert wines, coming up with clever names for flights and different marketing and business strategies, and then the theory exam, which [covered] everything from aspects of one vineyard to the soil type of a region, to who was this historical person. I thought for sure I'd failed the theory exam.
Were there other Sacramentans sitting for the exam?
There were three other people going for the advanced pin who unfortunately didn't make it. The three of them [also] tried last year and weren't successful. I think they're really tenacious.
What do you think gave you the edge?
Pure unadulterated obsession? [I studied] five to six [hours per day]. I worked with Jeremy and Keith though, so essentially I was studying for the Master's exam, which they are both sitting for in two weeks. We'd study together once a week. Those guys really got me through it. Deneb calls us "the war buddies."
How did you learn of the results?
The Master Sommelier who gave me the news asked me, "Do you want the good news first, or the bad news first?" My heart just sank, and I said, "If there's bad news, I guess the order doesn't matter." And he said, "The good news is you passed, and the bad news is that if you want to be a Master next year, you've got a lot of work to do."
The Master Sommelier level has a mind-boggling pass rate—10% just for the theory portion, and there are two rigorous parts after that. Are you going to start studying right away, or take a break?
You know, Deneb probably wants me to take a break, but I have momentum and the information's still fresh, so I'm going to keep studying, because that's just what I want to do. I'm going to keep going.
What did you uncork to celebrate?
While we were still in Phoenix [where the exam took place], we did a Ruinart Blanc de Blancs champagne, but after I came home late last night, I went out with Emily McCuiston, our interior designer, and Deneb, and it was tequila the rest of the evening. I needed something more potent than wine. Most of us somms are like that—at the end of the day we really want beer.
How will this new status change your life?
Personally, it's going to change things because I surprised myself. I wasn't sure I'd be enough to accomplish this. I learned I need to let some of my self-doubt go. Professionally, I hope this encourages people to come out to the restaurant. Allora is going to be a wine-centric restaurant, and hopefully this will get people curious to come and try it. I think Sacramento is ready.
You Might Also Like
Northern Comfort: North Sacramento's new Woodlake Tavern
Six great new restaurant patios to check out this summer
First Look: Woodlake Tavern serves up comfort food with exciting twists