Raising the Barre
Amid a contentious transition, Sacramento Ballet alumna Amy Seiwert returns to the company as its new artistic director. Building on what her former mentors created over the course of nearly 30 years, she begins the delicate dance between respecting the troupe's long-held traditions and pushing it in a decidedly bolder, more modern direction.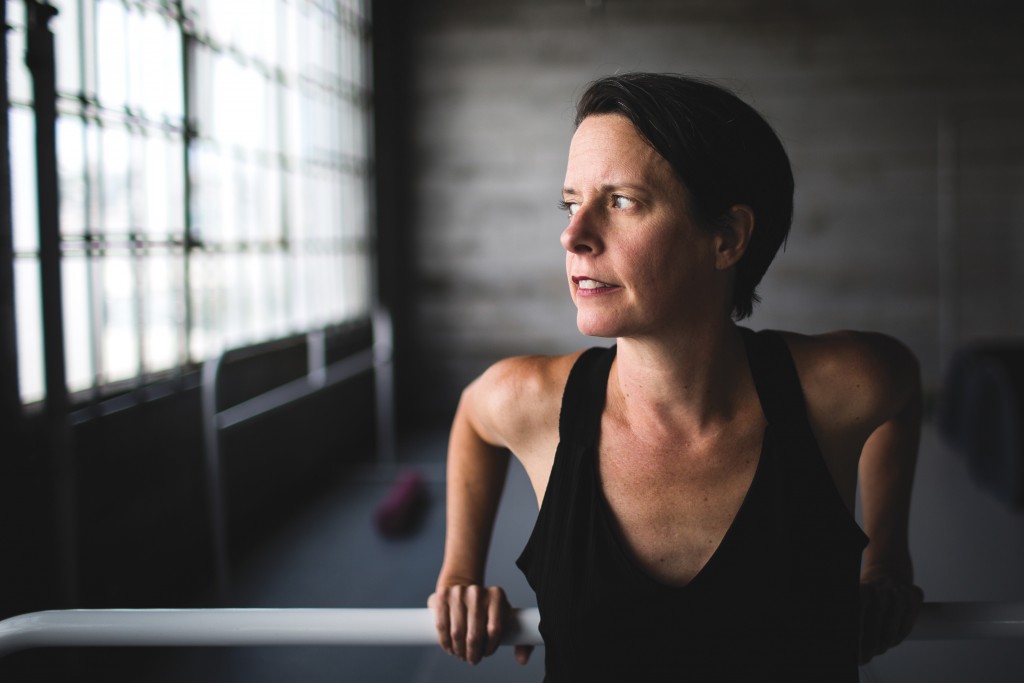 Amy Seiwert knows the blood and sweat of professional dance. It's been an intimate part of her life, first as a ballet dancer and later as a nationally acclaimed choreographer. Seiwert also knows the tears.
She survived a wrenching artistic transition as a member of the respected Smuin Ballet in San Francisco when Michael Smuin, the company's celebrated founder, passed away unexpectedly in 2007 while teaching class. Under extraordinary emotional duress, the dancers performed their scheduled program the following week.
"For us as dancers, it was such a moment of pulling together," Seiwert says.
She now negotiates another extraordinarily difficult pas de deux, pulling together a different group of dancers and taking over as the new artistic director of the Sacramento Ballet after a tumultuous handover period.
Changes in arts leadership are both routine and curiously excruciating. They happen less often in Sacramento, so it feels more dramatic here. A year and a half ago, Ron Cunningham and his wife Carinne Binda, then co-artistic directors of the Sacramento Ballet, were told by its board that their contracts would not be renewed. Among their peers, the couple's multi-decade tenure—Cunningham joined the local troupe in 1988 followed by Binda a year later, and they were named co-artistic directors in 1991—was the longest among a group with remarkable stability. (For example, Buck Busfield has been producing artistic director of B Street Theatre since 1994, Lial Jones has led the Crocker Art Museum as executive director since 1999, and Richard Lewis took over as president and CEO of Broadway Sacramento in 2002.)
The pressures of leading an arts organization—which involves thankless, nonstop occupations like raising money, overseeing season lineups, placating anxious patrons and donors—are immense and intense. Directors usually make the call on leaving themselves.
Not this time.
Cunningham and Binda have been visibly and vocally unhappy with the decision. There's no disputing what the couple built in 30 years here. The Sacramento Ballet gained significant national recognition among arts professionals across the country through the creativity of Cunningham's classically based choreography, Binda's masterful ability as a teacher (she founded the Sacramento Ballet School in 2007) and the elegant artistry of their dancers.
"Their impact is going to be long-lasting," Seiwert says, sitting in the ballet's offices at the Clara complex in midtown reflecting on the dancers and teachers Cunningham and Binda have sent out into the world. "The importance of what they've done and who they've affected can't be overstated."
But there had been dissonance between the former artistic directors and the ballet board for the past few years, mainly over production budgets and available resources. A series of attempted mediations only cemented the distance between the two. Finally, the board concluded the organization needed new leadership in order to continue to be viable. The awkwardness of the transition has been particularly difficult for the dancers (for the record, Cunningham and Binda's daughter Alexandra Cunningham, who has been a dancer with the company since 2005, will continue under Seiwert), and the ballet-supporting community has been divided about the falling-out. This conscious fracturing is what Seiwert and the ballet's other new leaders—executive director Anthony Krutzkamp and board president Andrew Roth, both former professional dancers themselves—must repair.
Amy Seiwert was trained by Ron Cunningham and Carinne Binda, spending eight years dancing for them. "They've not only affected the community, but also all those dancers they've worked with. The way I coach is directly related to the way Carinne coached me," she says. "Their DNA flows through me."
Seiwert appears to be well suited for the challenge. She was trained by Cunningham and Binda, spending eight years dancing for them from 1991 to 1999. "They've not only affected the community in Sacramento, but also all those dancers they've worked with. The way I coach is directly related to the way Carinne coached me," Seiwert says. "Their DNA flows through me."
"She's deeply appreciative to the Cunninghams for her classical training and now has an opportunity to run the place. It's a perfect circle," says Dennis Mangers, arts and culture advisor to Mayor Darrell Steinberg. "She brings youth, a new perspective, a unique vision that's recognized by many, and a reputation."
Indeed, nationally, there's acknowledgement that the Sacramento Ballet scored a major coup by hiring the 48-year-old choreographer, who has led her own small summer project-based troupe, Amy Seiwert's Imagery, in San Francisco since 2004 and is now taking over a company with 24 dancers (Imagery has eight) and an annual budget of $2.9 million.
Dance Magazine editor-in-chief Jennifer Stahl, for one, has long been bullish on Seiwert—the magazine named her one of its "25 to Watch" back in 2005. "A piece I saw by Amy's company Imagery a couple years ago struck me because of its inventive movement vocabulary and intelligent overarching structure. She also showed off her dancers with unique sensitivity. These are not things that every choreographer can accomplish," Stahl says. "She was using a group of pickup dancers from companies all over the country, and I remember wondering how much further she would be able to take her choreography if she were given more time and resources, and a dedicated group of dancers."
Seiwert herself looks forward to a stable situation, one in which she and a company can grow together. "To have this sort of platform and community to create over the long term, not just for one year, but over multiple seasons, where you can develop relationships with dancers and create together as a group—that's been my dream for a while," she says.
*****
SSeiwert grew up in Cincinnati, Ohio, as a self-described tomboy who cried as a child when her parents told her they'd signed her up for dance lessons. Pink tutus were a turnoff, but the running and jumping hooked her. She created her first ballet when she was 16 while attending a performing arts high school and studying in the preparatory division at the University of Cincinnati's College-Conservatory of Music. After apprenticeships at the Garden State Ballet and the Princeton Ballet, she joined the Sacramento Ballet in 1991.
Under Cunningham and Binda's deft stewardship, Seiwert developed into one of the leading dancers at the company. She starred in Balanchine's Rubies and Allegro Brillante, the latter of which the choreographer famously called "everything I know about classical ballet in 13 minutes." For her first principal role in a full-length ballet, she danced as Kitri in Don Quixote.
It was while she was with the Sacramento Ballet that Seiwert began to choreograph her own pieces, which had a distinctly contemporary bent. In 1997, at age 27, she created a work featuring the music of Peter Gabriel and Pink Floyd for the organization's annual Beer & Ballet program. The longtime Sacramento Bee arts critic William Glackin observed that its "snappy, angular moves … commanded close attention, and rewarded it."
After learning the art of dance from the Sacramento Ballet, she learned the art of performance from Michael Smuin, whose San Francisco group she joined in the fall of 1999. "Michael was an exceptional showman," Seiwert says. "He really understood how to put together narrative ballets and tell stories."
But it was producing original work that really turned Seiwert on. "It's pretty thrilling, feeling like you're a collaborator from the base level creating ballets that never existed before," she says. And Smuin, who won the Tony Award for best choreography for Anything Goes in 1988, championed his protégé's growing passion. For his troupe's 10th anniversary performance in 2004, the entire program was a celebration of his work—with the exception of a single piece, which was by Seiwert. "I didn't want all nostalgia. I wanted to point to the future. Amy is one of the people who represent the future," Smuin told the San Francisco Chronicle at the time. "She's the first one to arrive at rehearsal every day, she's very dedicated and sweet, and she learns quickly. I saw some of her choreography over the last few years, and I wanted to give her a platform. You know, real choreographers are extremely rare."
During her time in San Francisco, Seiwert evolved from a promising young choreographer into a significant figure on the American dance landscape. Seiwert's pieces have consistently made it into the Chronicle's Top 10 Dance Events of the Year and she's been invited to choreograph dancers from the New York City Ballet twice, heady recognition for a West Coast artist from East Coast dance royalty. In awarding her a Goldie Award for arts excellence in 2010, The San Francisco Bay Guardian wrote, "She quite possibly is the Bay Area's most original dance thinker, taking what some consider a dead language and using it as a 21st-century lingo to tell us something about who we are." And Seiwert's works have been performed by high-profile dance groups around the nation, including Ballet Austin, the Atlanta Ballet, the Washington Ballet and the American Repertory Ballet. Over the past 18 years, the Sacramento Ballet has also presented over half a dozen of her pieces.
Last year, her debut full-length work, Wandering, commissioned by New York's Joyce Theater Foundation, premiered in San Francisco before going to the Big Apple. It was the first commission the Joyce had ever awarded to a choreographer outside of New York City. In a review, the Chronicle's dance critic Claudia Bauer wrote, "Seiwert loves to challenge her limits, and with Wandering, she set herself the monumental task of interpreting Franz Schubert's 1827 Winterreise song cycle as contemporary ballet. It was ambitious, bold and risky, and worthwhile. Wandering is a thing of immense beauty."
As the Sacramento Ballet unfurls her inaugural season, titled "Roots and Wings," on Sept. 27, Seiwert hopes it shows what she's all about. The first program, which will be performed at the Sofia, opens with Cunningham's Incident at Blackbriar, which interestingly was also on the bill during Cunningham's first year with the organization.
"Well, it's a great ballet, and it seems right to have it," Seiwert says. "I'm building on the lineage of everyone who's come before me here. Ron and Carinne, and before them, [company co-founder] Barbara Crockett—these amazing creative forces, they are the roots. We're not starting something new, we're building on this fantastic lineage that already exists."
The "Wings" part, Seiwert says, represents her mantra, "Where else can we go?"
Embodying that spirit in the opening program will be her own work called Instructions, which is "a story ballet, a modern myth" inspired by a poem of the same name by genre-bending British writer Neil Gaiman, best known for his novel American Gods, children's book Coraline and comic book series The Sandman. "I think that kernel tells you a lot about what I want to do," Seiwert says. "Most people don't think of Neil Gaiman and ballet in the same sentence. I'm trying to open it up."
Unlikely combinations of inspirations bridged by dance seem to be a Seiwert trademark. Musically she's as conversant with Patsy Cline as she is with Mozart, and she cites downtown's Oblivion Comics among the local entities she might like to collaborate with. "I've always had a personal mission to break preconceptions of what ballet can be," Seiwert says.
"She feels the magic of something like Giselle, and she understands what makes the canonical ballets so special and what matters technically, but then she'll turn around and make something totally modern with an electronic soundscape," says Bauer. "She has no pretensions, and if she ever finds them in herself, she roots them out and skewers them."
"We shouldn't be scared of [new] programming," Seiwert says. "Millennials have a whole different way of experiencing art. The San Francisco Symphony has John Williams movie night and people come dressed in Jaws costumes. It might seem a little kitschy, but some of that thinking is what I want to bring."
And come December, she'll debut her new take on a holiday tradition. "The Nutcracker's done by everyone all over this country," Seiwert says. "Hundreds of thousands of young people are influenced by this ballet that is predominantly made by men, so I'm pretty excited to shift that point of view."
She began having ideas watching the Sacramento Ballet's rehearsals of the Tchaikovsky classic last year. Mostly they were thoughts of female empowerment: "What would happen if Clara saved herself? What would happen if Clara didn't ask permission from her uncle to go on an adventure?" (But while Clara's role might be different, community engagement in the production will not. As there were in Cunningham's version, there will be parts for hundreds of children in Seiwert's interpretation.)
Seiwert observes there is "trepidation" from the ballet faithful about her modernity. She points out the company will perform Hamlet, about as classic as it gets, in the spring. Yes, this rendition by Steven Mills of Ballet Austin will feature music by Philip Glass and contemporary dress, but it's still Shakespeare. "The production values are very much like a Broadway show—very, very theatrical, which I hope will resonate with a lot of people," Seiwert says.
*****
SSeiwert knows the city has changed since she was last here. She's different, too. She and her husband Darren Johnston, a jazz trumpeter and composer, just moved to East Sacramento from San Francisco in July (she officially took over as artistic director on July 1). There is so much to do, and a sense that the Sacramento Ballet needs Seiwert much more than she needs it. Regardless of what Seiwert puts onstage, the company needs to get its act together offstage.
Seiwert seems determined to push the ballet into its next phase. She's an anomaly in a field dominated by a male majority. But ballet, like other organizational art forms, is experiencing a generational shift in leadership. "Unless there is a diversity of viewpoint in gender and race, and income accessibility to training, we're never going to get there—we're never going to serve the whole community," Seiwert says. "How do you make it accessible to all?"
For instance, she points to B Street Theatre's subscription numbers and notes that the Sacramento Ballet has less than a tenth as many patrons, a figure she says must change. "How do we engage differently? How do I get you to come to a show and have an experience that you didn't know you could have?" she wonders.
Dancer Lauryn Winterhalder, who has been with the company for eight years, speaks admiringly of the Cunningham-Binda influence while also looking forward to working with Seiwert. "Amy will be able to bring something different to help us keep growing," says the ballerina, who adds that she often encounters young people who don't even know Sacramento has a ballet company. "I'm hoping what we're doing with Amy can broaden our reach into the community and make us a bigger part of it."
"We shouldn't be scared of [new] programming," Seiwert says. "Millennials have a whole different way of experiencing art. The San Francisco Symphony has John Williams movie night and people come dressed in Jaws costumes. It might seem a little kitschy, but some of that thinking is what I want to bring."
"Some people are worried they're not going to recognize the ballet anymore," she continues. "To me, we're turning a page, we're not throwing away the book."