Real Pie Company makes a sweet return to capital city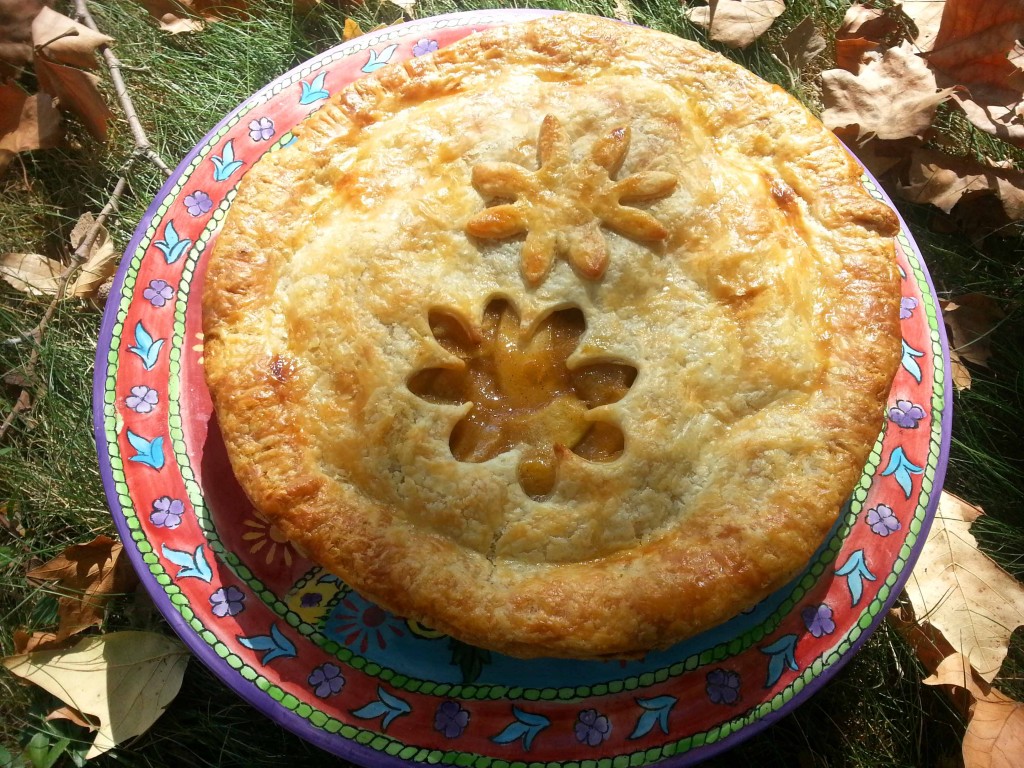 If you're one of the many downtown denizens who has pined away for the flaky, crusty, buttery goodness on offer at the late, lamented Real Pie Company, fear not: nabbing a slice of homemade apple pie à la mode on your lunch break will soon be as easy as… pie. The Real Pie Company is reopening this fall, after an eight year hiatus, at a new downtown location on 16th Street.
Owner and chief baker Kira O'Donnell Babich first opened her 1,000 square-foot bakery at the corner of 12th and F streets in 2007, closing just one year later to spend more time with her two children. Now that they are teenagers, O'Donnell Babich's dream of someday re-opening is no longer pie in the sky. This time, she is teaming up with husband Fred Babich, a local helicopter pilot with a business background, to resurrect The Real Pie Company in a revamped space that will include indoor and outdoor seating.
"[Reopening] has been a burning goal of mine since 2008," says O'Donnell Babich, who once worked as a pastry chef at Berkeley's acclaimed Chez Panisse. "It was the perfect storm of things coming together, and we finally feel that now is the [right] time to bring back The Real Pie Company."
Like its original incarnation, the new pie shop will boast a rotating, seasonal menu of 10 to 12 made-from-scratch baked goods (including pies, tarts, cakes and galettes) each week, using a signature buttery crust recipe. The Real Pie Company will also use farm-fresh ingredients from local purveyors like Placerville's Hooverville Orchards, Guinda's Riverdog Farm and Capay's Good Humus Produce.
The Real Pie Company's irresistible offerings will include staples like coconut cream pie, as well as unique treats like jumbleberry pie with blackberry, raspberry, blueberry and cherry filling; persimmon and apple upside-down cake; and a blood orange curd tart with a dark chocolate crust. O'Donnell Babich plans to team up with a local ice cream shop to offer any slice of pie à la mode, and she will also offer savory dishes like quiches, chicken pot pie and shepherd's pie. Diners will be able to stop by for a slice at lunchtime and take home a whole pie for dinner.
The husband-and-wife team describes their new 2,200 square-foot space at 16th and G streets as "funky yet minimalist," with a nostalgic pie shop vibe that will include farmhouse plank floors and images of farmers' markets, produce and pies on the walls. A small corner of the shop will be devoted to a "Farm Nook" with local farm literature, maps and farmers' market schedules.
O'Donnell Babich has yet to set a date for the reopening, but affirmed that she's aiming to quietly open the doors by late September or early October.
"I really want our staff to be ready for the bustle after opening to show that [Real Pie Co.] is a great way to experience Sacramento's agriculture—in a sweet way, of course," she says.
701 16th St. 705-9621 realpiecompany.com
You Might Also Like
10 of our favorite local pie bakeries
Craving of the Week: Skool's Matcha White Chocolate Cake
10 bountiful farmers' markets to visit throughout the region