Real Pie Company will reopen in larger location with expanded menu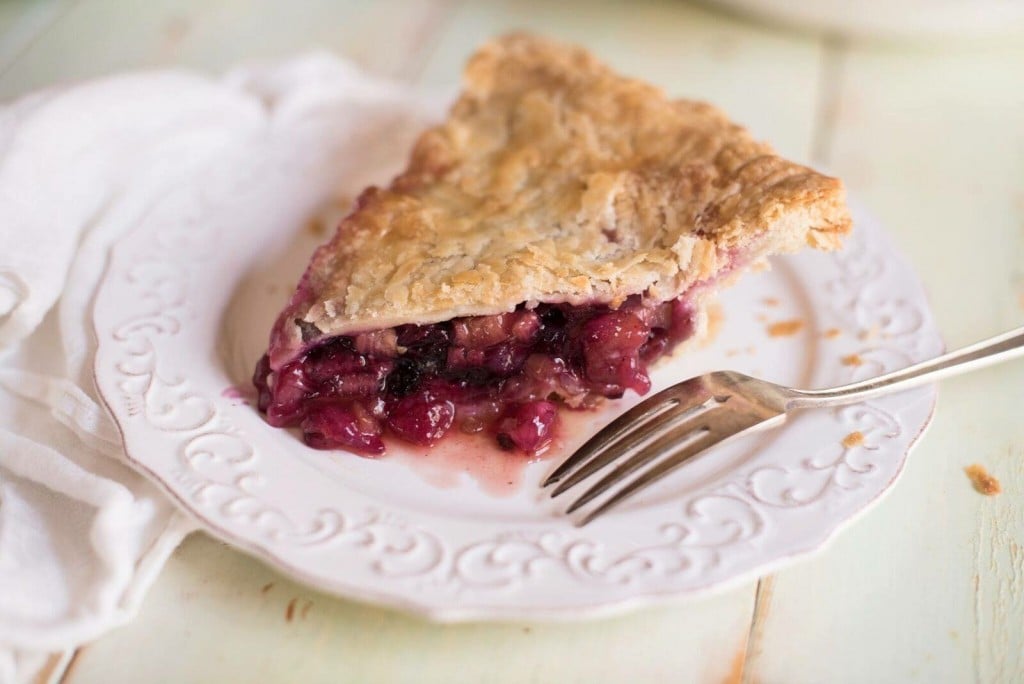 April 4 update: Real Pie Company will hold its soft opening Sunday, April 8 from 11 a.m. to 3 p.m. The grand opening date is set for April 13, and regular business hours will be Wednesday through Friday from 11 a.m. to 6:30 p.m., Saturday from 10 a.m. to 5 p.m., and Sunday from 10 a.m. to 3 p.m.
********
It turns out that relaunching a pie shop isn't as easy as… well, you know. But after a 10-year hiatus and multiple attempts, the Real Pie Company is poised to reopen in just a few weeks.
The new bakery off Broadway, run by pie maker Kira O'Donnell Babich, is more than triple the size of her original 1,000-square-foot spot at the corner of 12th and F streets, which she opened in in 2007 and closed just one year later to spend more time with her two children. When Sactown spoke with O'Donnell Babich in 2016, she had her sights set on a new space in the Mansion Flats neighborhood, but the baker says that location didn't pan out. Then, in late 2016, she and her husband/business partner Fred Babich found their perfect spot near 24th Street and Broadway—they fell in love with its abundance of space and easy access along the Broadway Corridor—and the pieces quickly fell into place.
Like its previous incarnation, the new desserterie—which is slated to open in March—will boast a menu of 10 to 12 made-from-scratch baked goods (including tarts, cakes, galettes and, yes, pies) that rotate each week and feature O'Donnell Babich's signature buttery crust and farm-fresh ingredients from local purveyors, including Twin Peaks Orchards, Full Belly Farm and Good Humus Produce.
"We have amazing customers, people who are still buying pies from us that bought from us 10 years ago, and they really care about small farms and want to see them succeed," says O'Donnell Babich, who has been accommodating special orders from customers while preparing to launch her shop.
The sweet lineup will include staples like butterscotch-banana cream pie and jumbleberry pie (with blackberries, cherries, wild blueberries and raspberries), as well as specials like bourbon walnut pie, winter citrus meringue pie and apple galette. Diners will be able to take home whole pies or stop by for a slice, which they can pair with house-made cucumber lemonade, a glass of local beer or wine—or, wait for it, pie shakes, which will mix the dessert pastry with Gunther's vanilla bean, buttermilk, cinnamon or caramel ice cream. On the savory side, Real Pie Company will offer homemade chicken pot pie, a roasted beet, walnut and goat cheese tart and a daily market salad and soup.
O'Donnell Babich says the bakery will also feature a window into the production kitchen, and an overall rustic feel with warm, butter yellow walls, wood floors and oil paintings depicting produce like Meyer lemons and Bing cherries by Auburn artist Paula Amerine. She also plans to display farmers' market schedules and maps to local farms.
"We're really excited about this location and to finally have a home again," she says. "For us, this is our retirement, this is what we want to do for the rest of our lives."
2425 24th St. realpiecompany.com
You Might Also Like
Modern Italian seafood restaurant Allora to open in February
Empress Tavern launches weekly ramen specials
Celestin's restaurant returns to Sacramento with new location