Rick's Dessert Diner readies for sweet new midtown location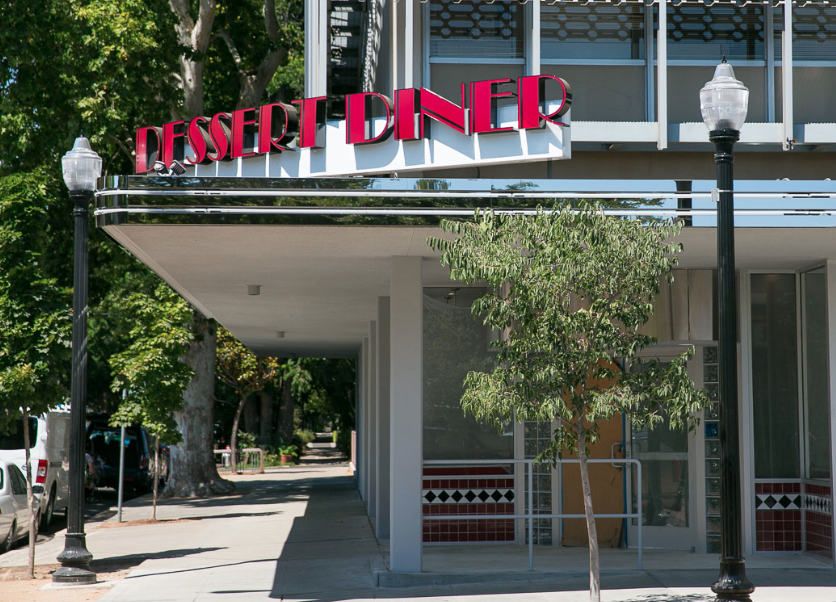 After 28 years of business near 24th and K streets, Rick's Dessert Diner will close the doors at its iconic pink building this Sunday to move to a sweet new spot opening next week—just a block away on J Street.
The new location at 2401 J St. will nearly double the diner's size to 3,600 square feet, accommodating 100 customers indoors and up to 40 on the patio (currently, only 40 people can fit inside the space) while allowing for a wider range of the delectable desserts for which Rick's is famous.
"We have 285 varieties of desserts, and right now I'm not doing them all at the same time," says Ahmed Eita, who has owned Rick's since 1992. "But once we go [to the new location], and we have more space and more display cases, [I can] introduce the desserts that I used to have."
Eita says that in addition to continuing to offer Rick's favorites like Coconut Pineapple and Death by Chocolate cakes, he intends to reintroduce macaroons, homemade biscotti, Rick's classic peach cobbler and a Coca Cola Cake (which Eita made on Good Day Sacramento last May) on a more regular basis.
The new location will uphold Rick's vintage diner tradition with '50s-era artwork and a new jukebox. Eita says he and his team will move both old and new elements into the space starting Monday, reopening at the end of the week when the relocation is complete.
Eita says he plans an official two-day grand opening event for the new space several weeks later, complete with free samples and, eventually, an expanded menu of desserts and even beer and wine. "It's not going to be like a bar, but there's going to be mostly dessert wines and dessert beers to complement our chocolates and our desserts," he says.
Eita also expects to make more wedding cakes and special desserts, including more ice cream combinations, and introduce gluten-free and sugar-free options. Further down the line, he also hopes to expand his hours to the morning and serve breakfast pastries.
Still, it's a bittersweet ending for Eita. "I'm going to miss this place," he says. "I've been here for 23 years, and I had ups and downs, good days and bad days, but mostly great customers, and I'm very happy with that and that's why I'm doing this—to accommodate my customers."
Rick's Dessert Diner is located at 2322 K St. (through July 20), and will reopen at 2401 J St. 444-0969. ricksdessertdiner.com