River City Marketplace series kicks off in April with local makers, music and good eats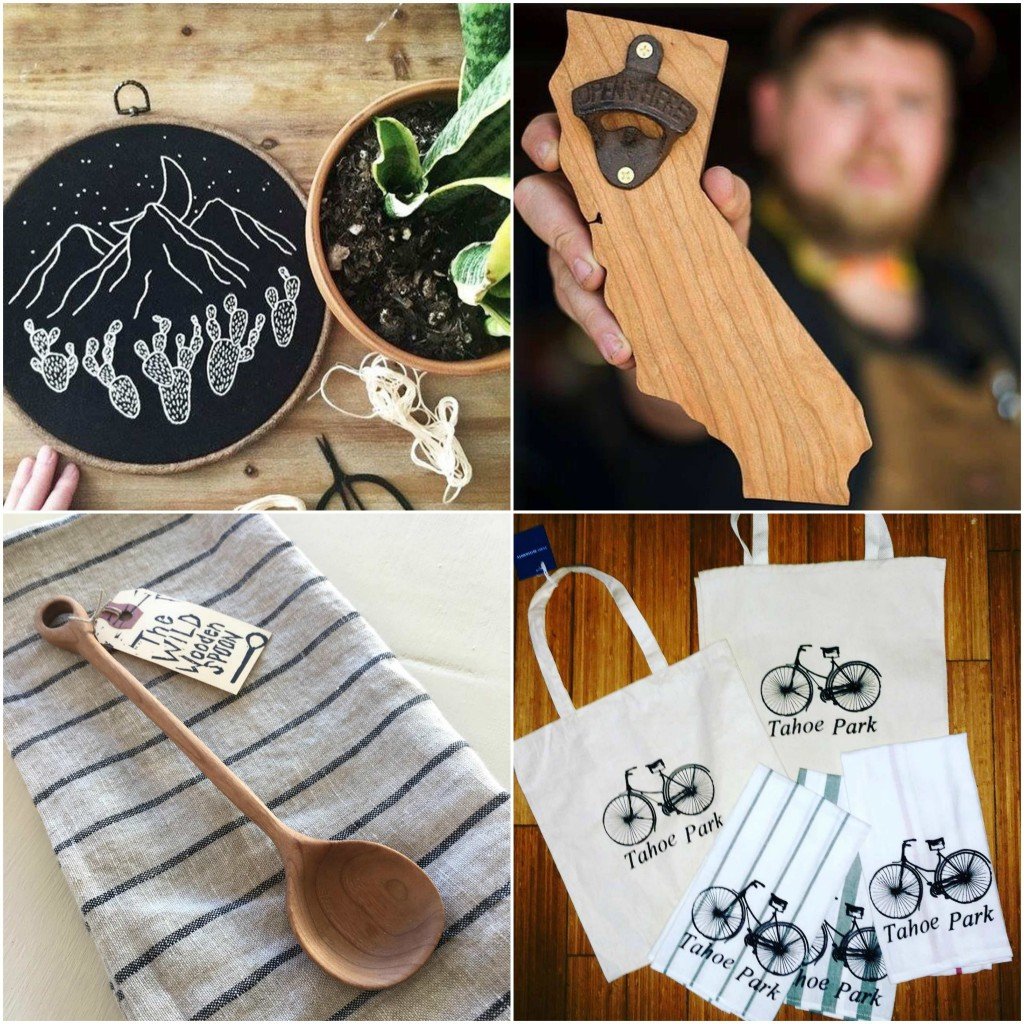 Shop (local) 'til you drop at the third annual River City Marketplace series, where local makers will offer one-of-a-kind goods ranging from the whimsical to the practical, starting April 1 at Fremont Park.
The five events, which take place at popular Sacramento-area parks on select weekends from April through October, will feature handcrafted gift items from about 120 area artisans, as well as food, live music and lawn games.
Browse dozens of maker booths with items like gold stacking rings from jeweler Tula in Bloom, lavender soap from Figs and Feathers Farm, upcycled Bluetooth speakers from Rare Bird Stereos and abstract pottery from Sean Bill Ceramics.
The markets will also feature fare from the likes of Los Angeles-based mobile eatery The Nacho Truck, Sacramento-based ice cream maker Conscious Creamery and local barbecue caterers Purple Pig Eats, and drinks from small-batch soda company Burly Beverages. Catch performances from acts like local folk singer Sandra Dolores Swanfeldt, who will take the stage on April 1 at midtown's Fremont Park near 15th and Q streets, and challenge your friends to life-sized board and lawn games like giant Scrabble, checkers and corn hole.
River City Marketplace began in May 2015 at McKinley Park and has since expanded to an event series that rotates between five of the region's most notable parks, each hosting a unique mix of makers and entertainers. This year, in addition to Fremont Park, the marketplace will descend upon Southside Park, McKinley Park in East Sacramento and Tahoe Park. Those involved, like Meghan Wright, who runs Figs and Feathers Farm, have used the event as a tool to bounce ideas off of fellow makers and share their wares with locals outside the realms of Etsy and Instagram.
"River City Marketplace gave our new business an opportunity to shine, grow, and settle into the fantastic creative community that is Sacramento," Wright says.
Free. April 1 from 11 a.m.-5 p.m. at Fremont Park (1515 Q St.). April 30 from 10 a.m.-4 p.m. at Southside Park (2115 6th St.). June 24 from 10 a.m.-4 p.m. at McKinley Park (601 Alhambra Blvd.). Sept. 23 from 11 a.m.-5 p.m. at Tahoe Park (3501 59th St.). Oct. 14 from 11 a.m.-5 p.m. at Fremont Park (1515 Q St.). rivercitymarketplace916.com
You Might Also Like
Oak Park's popular Gather event will launch in Rocklin this summer
New gift boutique with a focus on the hip and handcrafted opens in midtown
A new Italian food truck will hit the streets of Sacramento this spring