Rob Archie
In the wake of George Floyd's death at the hands of Minneapolis police on May 25 and subsequent protests, Sacramento restaurateur Rob Archie (Urban Roots Brewing & Smokehouse, Pangaea Bier Cafe, and Bawk) channeled his anger and sorrow into positive action, organizing We Stand with You, an unprecedented service-industry "walkout." For three hours beginning at noon on June 4, over 200 restaurants, bars and breweries around the region—from Kru in East Sacramento to Crooked Lane Brewing Company in Auburn—closed for service and held staff discussions about workplace racism while also showing support for the Black community. Here, the Woodland native talks about his impromptu campaign, the problem with color-blind hiring, and the importance of listening.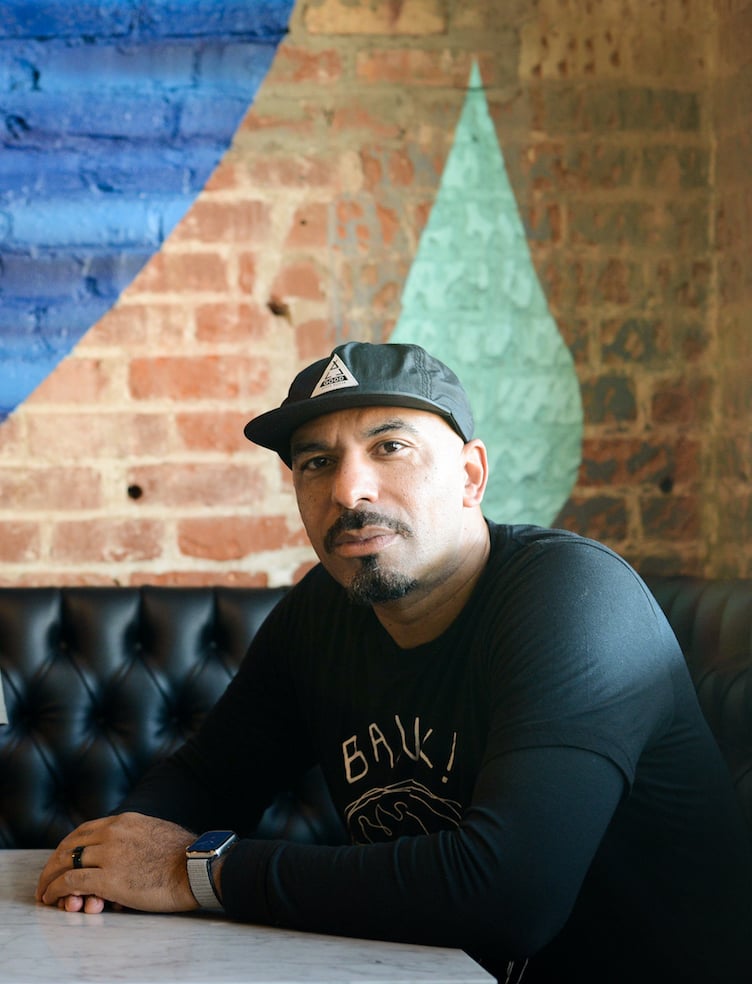 HHow did the idea for the mass walkout come about?

I was taken aback by the incident with George Floyd and how the reaction hit communities throughout the world, as well as in Sacramento. Instantly my mind went, "What can I do?" Oftentimes we want to fix things right away, but racism is something that didn't start yesterday and it's not going to end tomorrow. This is about our habits and what we can do to start having this conversation.
So, I reached out to my friends in the industry and suggested that we find a way to let our customers and employees who are hurt and angry because of the recent events know that we understand, and that we're processing things just like they are. We wanted to let them know that we're standing with them and that we're here for them. I thought that maybe it would be great to take a few hours out of our day to start discussing how and what we can do better.
More than 200 local restaurants joined the cause. Were you expecting to get that level of response?
No, because you know what? It wasn't planned. None of this was planned. I just put it out there and said, "If anyone wants to share this platform with us, let's do this. Let's go."
What was it like at your own restaurants' walkouts?
We just sat on the restaurant patios and started having a dialogue. At first it was quiet, but as people started opening up, we got questions like, "Why are we so uncomfortable talking about racism?" and "Why is [the subject of] racism taboo?" and "How can we do better?"
We already host a monthly guest speaker series in the barrel room at Urban Roots, so now we're talking about bringing in more people who have interesting things to say and can shed light on this issue. We want to be proactive about making sure everyone feels welcome and comfortable when they come to our place. It's hospitality 101, but sometimes we have to be reminded.
What were you hoping would be accomplished through the campaign?
The whole goal was to create a safe place where people could be honest. It wasn't about solving anything in one meeting. It was about listening and digesting and hearing people. Everyone has a different perspective and a different relationship with race, but we need to embrace our history. This country was built on unjust laws, and we're still living with unjust laws.
It's up to us to examine them so we can continue to improve. And if we disagree about what those laws are, and if we need them, can we please disagree kindly? We don't have to be hateful.
I've experienced enough racism for a lifetime. I've had to walk into rooms filled with white people and deal with awkwardness and backhanded comments and sh-t. That stuff hurts. But in spite of [that], you've got to keep love in your heart.
Racism is such an uncomfortable topic for so many people.
We're having this conversation because someone lost his life. I didn't wake up one day and decide I'm passionate about becoming more integrated. As a Black man in America, I'm reacting to the situation. I've experienced enough racism for a lifetime. I've had to walk into rooms filled with white people and deal with awkwardness and backhanded comments and sh-t. That stuff hurts.
I don't ever want it to seem like I'm taking these crazy situations lightly, but in spite of them, you've got to keep love in your heart. Some ignorant people don't stay ignorant. They can change their minds. I need to do my part and make my relationships better.
The killing of George Floyd has opened the floodgates and there's been a massive response across the world. How long have you noticed the tension simmering in the local restaurant industry?
Race has always been an intense subject, and not just in the Sacramento restaurant industry. It's important that restaurants have diverse teams, because that's where relationships start. Some people will say, "I'm color-blind. I don't see race." But I don't always find that to be true. I mean, I believe people can become color-blind after they get to know someone and humanize them, but initially you see a Black person or you see a white person or whatever. It takes a relationship to get over that initial impression. That's why it's important that we include everyone in these discussions, not just leadership. Breweries and coffee shops are true "third places"—you know, the places where people come to get a pulse for the community they live in. So we've got to ask ourselves, "Are we accurately reflecting those communities in our hiring?"
You've previously said that this walkout was just a start. What do you see for the journey ahead?
The analogy I've been using is physical health. If you decide you want to become a healthy person, you start to evaluate your diet and you start to look at different workouts you can do. Results don't come overnight. They will come from those habits. If we consider ourselves open-minded or color-blind or whatever, how is this coming out in our habits? When it comes to racism, some people haven't been to the "gym"—they haven't asked questions, listened to answers, come up with their own solutions. They haven't done the workouts, so to speak. And for those who want to fix the culture right away—man, that's like getting plastic surgery. We see through all that bullsh-t.
What practical steps would you like to see the restaurant industry take from here on out?
Inclusive hiring habits are No. 1. Why aren't we having job fairs in more diverse communities and getting Black people into the beer world or the coffee world or the food world? It's our job to get people excited about our industry. We can't be victims and say, "All the résumés I get are from people who are white." No, let's go out and seek those résumés. I just learned that it's important that I do my part and I do something that could do have an effect.
We can also pay homage to people of all races through the art on our walls. That's a great opportunity for different artists to come and share their stories. And third, we need to continue learning, and sharing our perspectives. I don't want to be seen as the person who has all the answers, because I don't have all the answers. I'm just the person who's rallying to have the conversation.
Are you optimistic about race relations right now?
At the end of the day, it's an honor to work with people of diverse and interesting perspectives and backgrounds. That's what makes life rich. Our relationship with racism is weird, it's dark. But we're all human beings and we need to get along. Some people act like [pursuing] diversity is a f-cking crazy-ass task. It's not. Just don't be lazy about it. Definitely don't get comfortable about it. It's a privilege to be able to make a change for the better.