Robert Redford to join the California Hall of Fame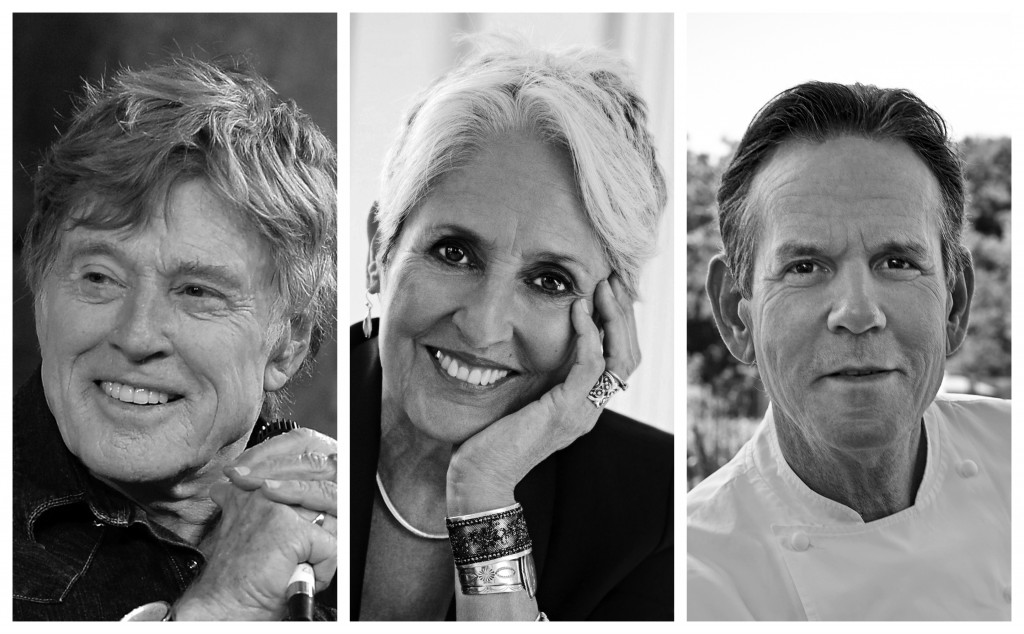 Hollywood legend Robert Redford leads the newest class of inductees into the California Museum's California Hall of Fame.
The 82-year-old Santa Monica native, who won an Oscar for best director in 1981 for Ordinary People and was awarded a Presidential Medal of Freedom in 2016, is being honored for his contributions to the movie industry (a lifelong champion of independent filmmaking, Redford founded the Sundance Institute, which produces the annual Sundance Film Festival).
Along with Redford, the class of 2018 features iconic folk singer and Rock & Roll Hall of Famer Joan Baez and chef Thomas Keller—the only American chef to hold multiple three-star ratings from the prestigious Michelin Guide.
The inductees also include two political figures: late San Francisco mayor Ed Lee, who was the first Asian American to hold the position, and political advisor Nancy McFadden, who served in the Clinton administration and later as executive secretary to Gov. Jerry Brown until her death in March. Eight-time Emmy winner Belva Davis, an Oakland native who became the first black female television journalist on the West Coast; Arlene Blum, a UC Berkeley chemist whose research helped remove flame retardants and other chemicals from baby pajamas; and Los Angeles Dodgers pitcher Fernando Valenzuela, a six-time MLB all-star who also served as a Presidential Ambassador for Citizenship and Naturalization under President Obama, round out this year's group of honorees.
Gov. Jerry Brown and first lady Anne Gust Brown will award the inductees (or, in the case of posthumous honorees, their families) the Spirit of California medal during a ceremony on Dec. 4 at 7 p.m. The public can watch the ceremony live on the museum's website. A companion exhibit will open the following day at 10 a.m., featuring artifacts from their lives and careers.
Past California Hall of Fame inductees have included figures such as Steven Spielberg, Lucille Ball, Harrison Ford, Joan Didion, Jane Fonda, Charles and Ray Eames, Robert Downey Jr., Wayne Thiebaud, Mark Zuckerberg, George Lucas, Kristi Yamaguchi, Russ Solomon, Maria Shriver, Jack Nicholson, Steve Jobs, Jane Fonda and Charles M. Schulz.
You Might Also Like
Steven Spielberg, Lucille Ball among the latest California Hall of Fame inductees
Sneak peek: The California Museum unveils its 2017 Hall of Fame exhibit
Seeing Stars